Above: One of the most unique and thrilling elements of the event were the Night Shoots on the Snooker field.

Last month, the CMP Talladega Marksmanship Park hosted its first state shotgun event as the 2016 Alabama State Sporting Clays Championship competed on its refined sporting clay fields, action pistol bays and 600-yard range. Nearly 200 participants fired in several events, using approximately 51,650 targets at Talladega's largest shotgun match to date. The event was conducted by the Alabama Sporting Clays Association, along with Howell Traps, and Lincoln Traps.

"We enjoyed our partnership with the Alabama Sporting Clays Association (ASCA) and President Billy Thomas in putting on the 2016 AL state sporting clays championship," said Sarah Hall, Talladega Marksmanship Park operations supervisor. "The event was our first large shotgun tournament, and with the help of the ASCA and others, we had a successful weekend with a lot of shooting."

She went on to say, "The shotgun community has really embraced the park, supporting our monthly tournaments before state and having a tremendous turnout for the state shoot with almost 200 shooters. We also had a lot of local sponsors that helped support this tournament as station sponsors, banquet sponsors and also providing door prizes."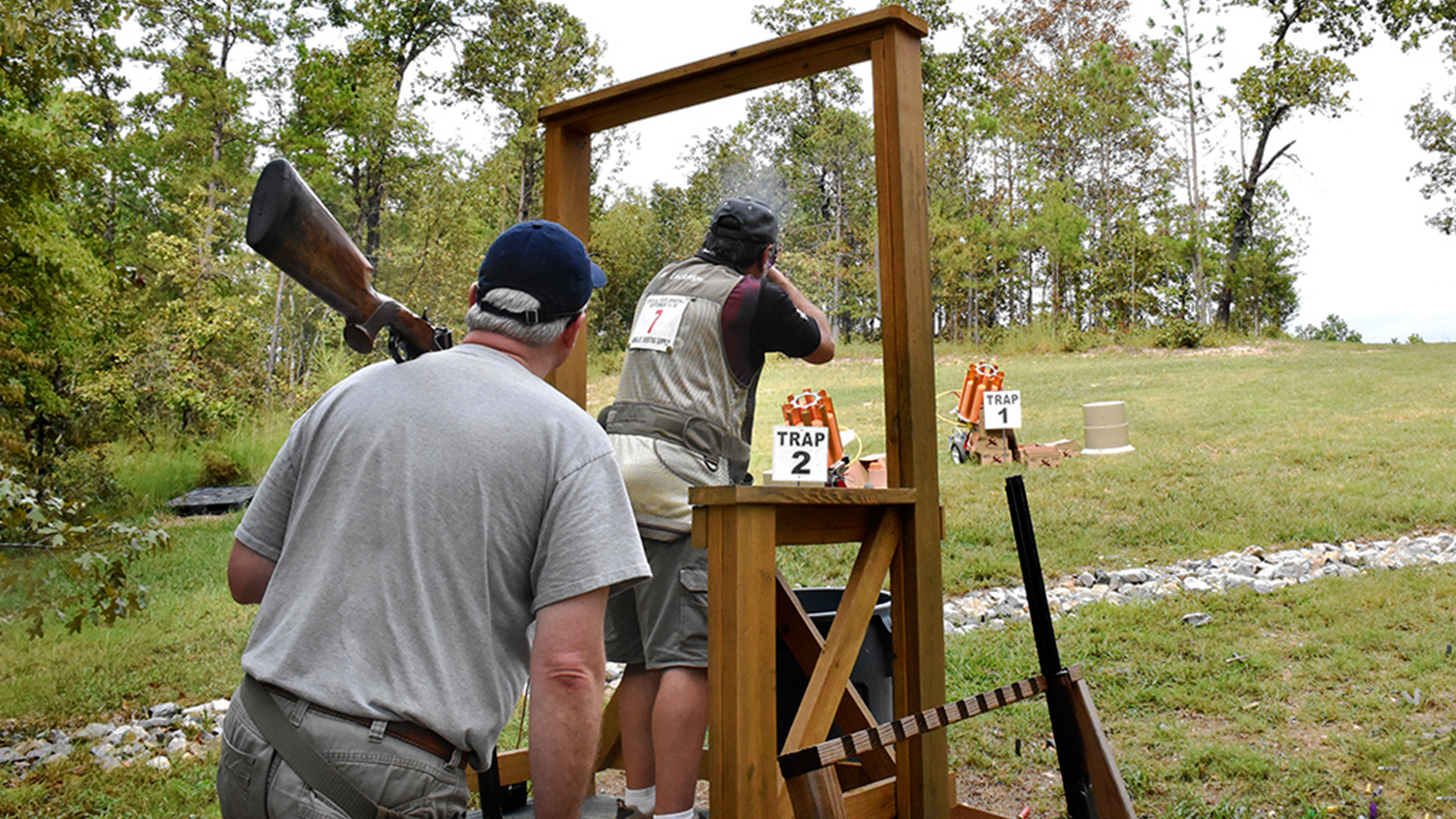 Events at the State Championship included the FITASC, a 50 bird event, which ran on the 600-yard range. Unlike other events, the FITASC is guided by strict rules, such as when a competitor can mount a gun or where he or she may stand. Side games were also conducted throughout the day, including 5-stand, long-bird (a very long shot) and Snooker. Also held were 20, 12, 28 and .410 Subgauge matches. These events were held on the back side of the action pistol ranges at Talladega.

The action pistol ranges were also the sites for the Super Sporting Subgauge event and the Preliminary Sporting Clay Match, a 100 bird event held on the front side of the action pistol bays. The 2-Day Main Event was fired on Saturday and Sunday on the sporting clays loops. The high overall shooter (in-state) in the Main Event was Chuck Cranford, and J. Keith Higgins earned runner-up. The Main Event out-of-state champion was Todd Simmons, with runner-up Malcolm Parker.

Night shoots on the Snooker field allowed for the unique opportunity to shoot under stadium lights. The awards banquet provided even more winning opportunities for guests, as many door prizes (including several guns) were given away.