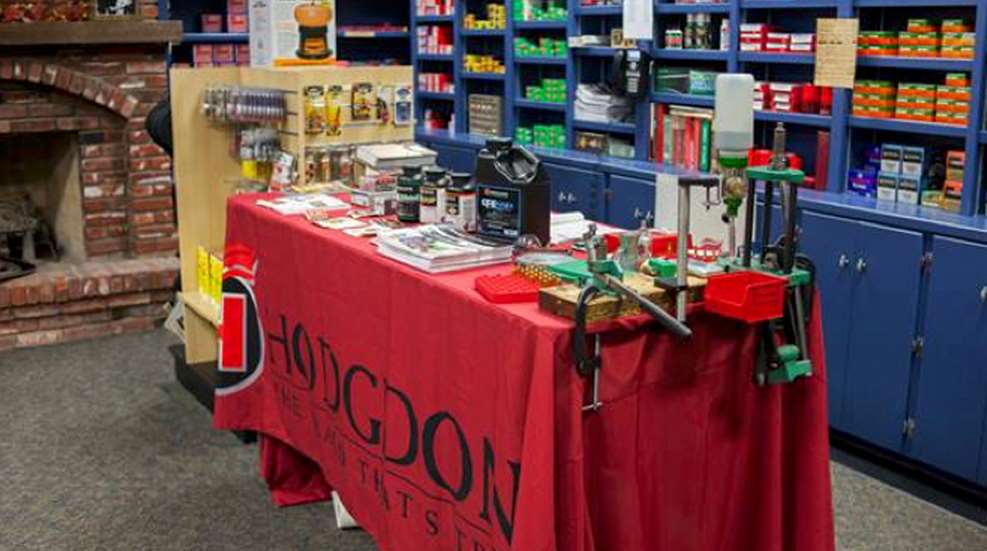 Are you interested in reloading your own ammunition, or do you know someone who would like to learn? Then 2019 is your golden opportunity to get jump-started with an experienced and knowledgeable handloader when Hodgdon's Reloading Roadshow comes to your town. But you don't have to wait―you can ask your local gun shop to invite the Roadshow, and you can soon be reloading with your friends.
The Roadshow returns
Most folks learn a complex skill best when they see someone else perform it first. Handloading ammunition at home especially requires specific safety protocols and adherence to established practices in order to get a maximum benefit while preventing injury to self or others. And there's no sense in rediscovering the mistakes of past handloaders if we can avoid it, right?
To those ends, Hodgdon is bringing back their traveling Reloading Roadshow, which company founder Bruce Hodgdon himself first conducted more than 50 years ago.
"The whole idea is to do introduction demonstrations at local gun retailers," Chris Hodgdon says. "Dealers sign up with Hodgdon, we find an instructor, and we set a mutually agreed date. Hodgdon then will publish the date of the event at our website."
When Bruce Hodgdon started his own smokeless powder company in 1947 by buying milsurp powder by the ton and repackaging it for handloaders, he partnered with a veritable who's who of reloading tool and component companies to travel the U.S. and host reloading seminars. Now, Hodgdon brings back the spirit of the Reloading Roadshow in doing something similar, and you can invite the Roadshow to your town.
Who is involved?
In partnership with Dillon Precision, Frankford Arsenal, Hornady, Lee Precision, Lyman, MEC, Nosler, RCBS, Redding, Sierra Bullets and Speer―Hodgdon will coordinate with your local gun shop to provide a pro staffer or NRA certified instructor to teach an introductory class in reloading metallic rifle/pistol cartridges or shotshells. The instructor will bring some tools, the big names in reloading named above will provide the rest, and Hodgdon will toss in a reloading guide/data booklet and a hat for each student.
"Grandad started this concept over 50 years ago, personally traveling around the country to show consumers how to reload," Chris Hodgdon said in a press release. "I think he would be proud to see his family and his company keeping this tradition alive."
You can watch the Hodgdon website www.hodgdon.com or Facebook page to see when a Reloading Roadshow is coming to your town, or you can be an instigator and head down to your local gun shop and get the ball rolling yourself by having the shop contact Hodgdon for information.