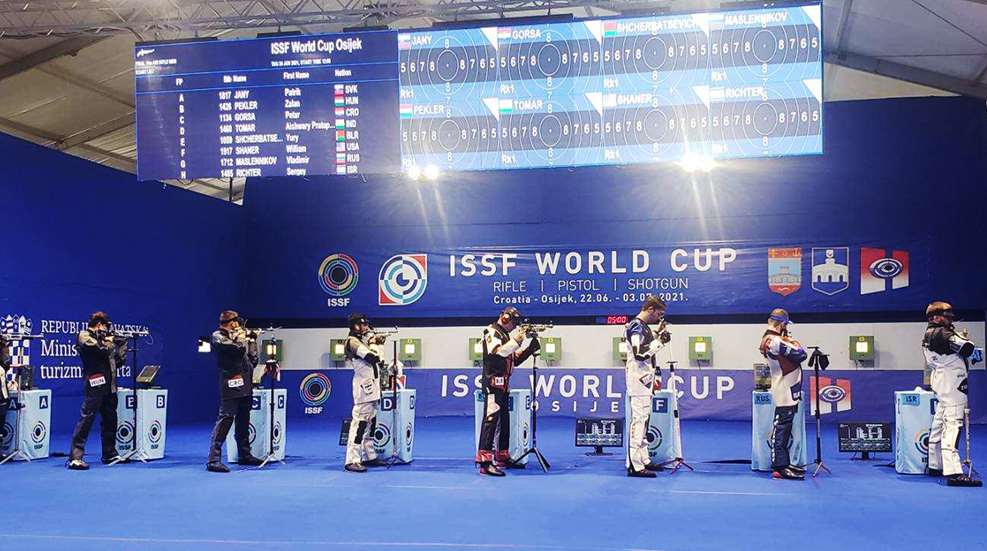 At 2021 ISSF World Cup Croatia, Team USA's William Shaner secured the gold medal in the men's 10-meter air rifle event with a score of 250.50. This victory marks his first individual World Cup medal. The 2021 ISSF World Cup Croatia, taking place from June 22 to July 3, is the final World Cup before the Tokyo Olympic Games.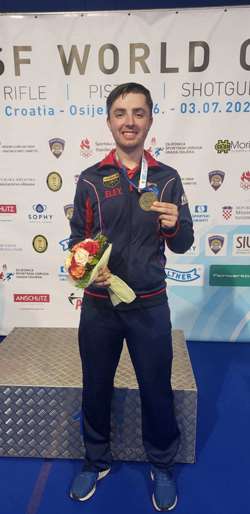 The youngest shooter to participate in the final, Shaner landed an early lead that he continued to hold on to for all 24 shots. He outscored Vladimir Maslennikov of Russia and Petar Gorsa of Croatia, who took second and third places, respectively.
After a six-year drought without World Cup medals in men's air rifle events, Team USA athletes have swept the men's air rifle gold medals at all the 2021 World Cups they've attended. Shaner hopes to keep up the momentum on the way to the Tokyo Olympics.
"Winning the World Cup is a huge confidence booster. I've always managed to get close to making finals but always came up short. So, to finally win helped prove that I am capable of competing in these higher intensity matches, and now I can go to Tokyo with a World Cup medal and proof I can win against the best in the world."
Since May, Shaner started training at the U.S. Olympic and Paralympic Training Center in his hometown of Colorado Springs, Colo., alongside two-time men's air rifle Olympian Lucas Kozeniesky.
"Training with Lucas at the OPTC beforehand gave me a lot of confidence going in. The entire time I tried to stick to what I know and not overcomplicate things. I managed to stay calm and focused and just kept doing my job to the best of my abilities until I was up on the podium. It doesn't always end up that nice, but on this trip I was fortunate enough for everything to work together and give some insight in my preparedness for Tokyo."
Shaner, along with fellow University of Kentucky rifle shooter Mary Tucker, will be competing in Tokyo in July.
Learn more at USAShooting.org and also visit the ISSF website.
---
Read more:
U.S. Olympic Rifle Team Competes At ISSF World Cup Croatia