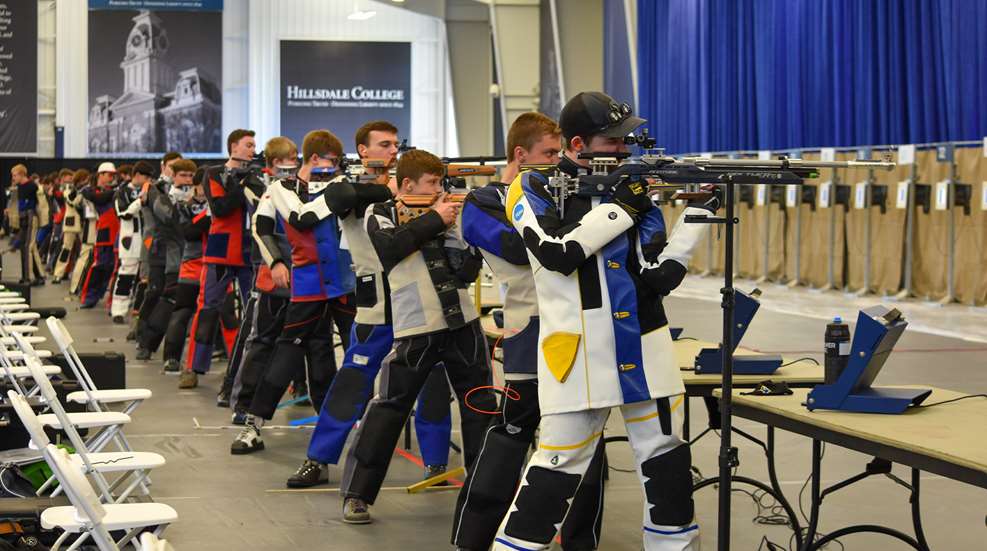 The 2021 National Junior Olympic Rifle Championships (NJORC) held at Hillsdale College from May 12-16 provided a closer look at the future of international rifle competition in the United States.
Both the men's and women's smallbore rifle finals had familiar faces reach the top of the podium, including Tokyo-bound Olympians and Univ. of Kentucky student-athletes William Shaner (Colorado Springs, Colo.) and Mary Tucker (Sarasota, Fla.) taking the top spots in their respective disciplines.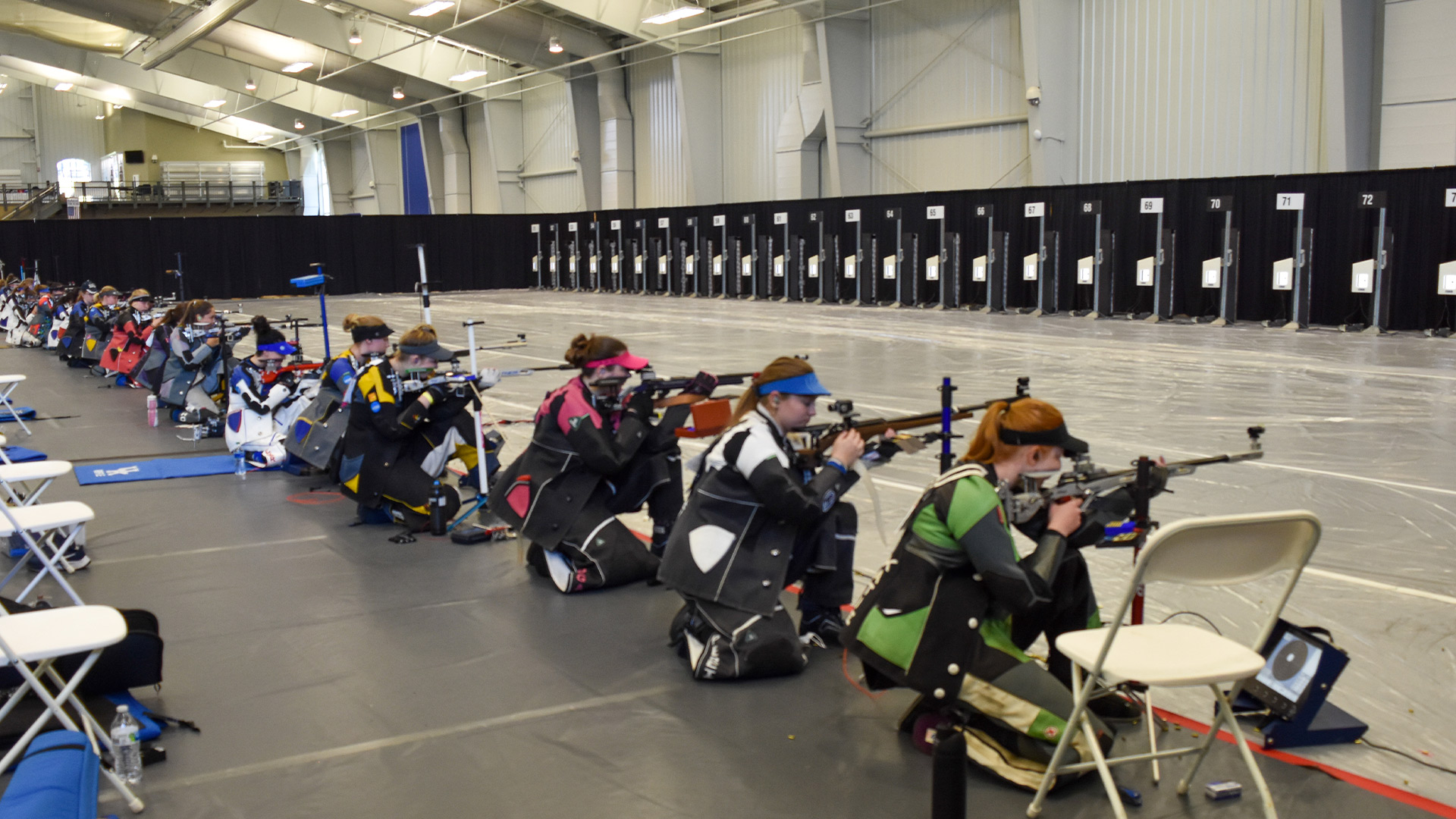 In men's smallbore rifle, Shaner secured the gold with an impressive 10.9 score to end all three positions—kneeling, prone and standing. With a 1171 qualifying score, Shaner was only one point over his closest competitor, Rylan Kissell (Lake George, Colo.) and two points over Matt Sanchez (Tampa, Fla.) who finished second and third in the finals, respectively.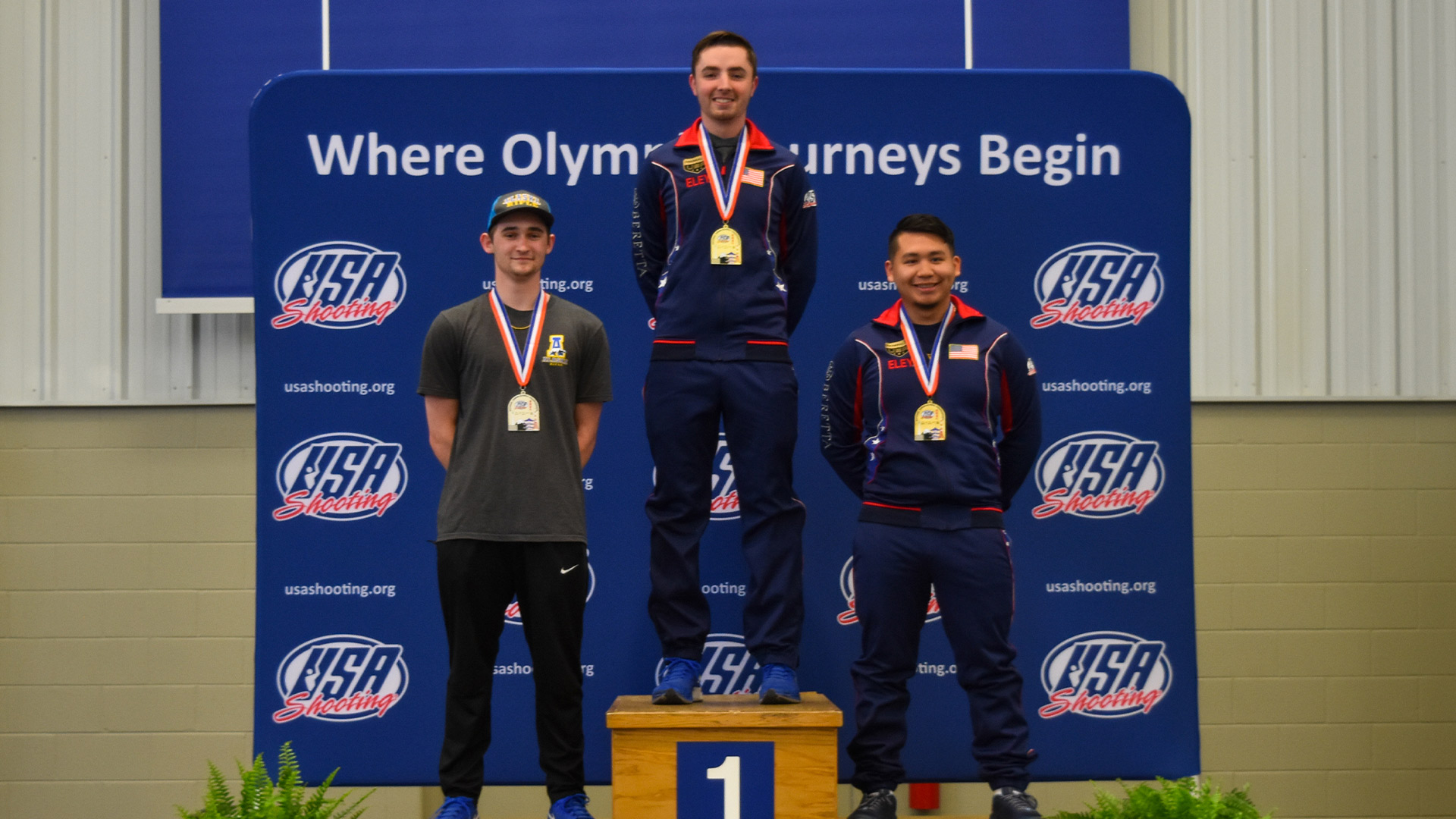 Tucker won the gold in women's three-position with an impressive score of 1191 in qualification, over 15 points higher than 2019 NJORC Champion, Katie Zaun (Buffalo, N.D.). Tucker and Zaun battled it out through the first few series only tenths of a point within each other, before Tucker pulled away with a huge lead to cruise into first place. Zaun finished second while West Virginia rifle team member Molly McGhin (Griffin, Ga.) finished third.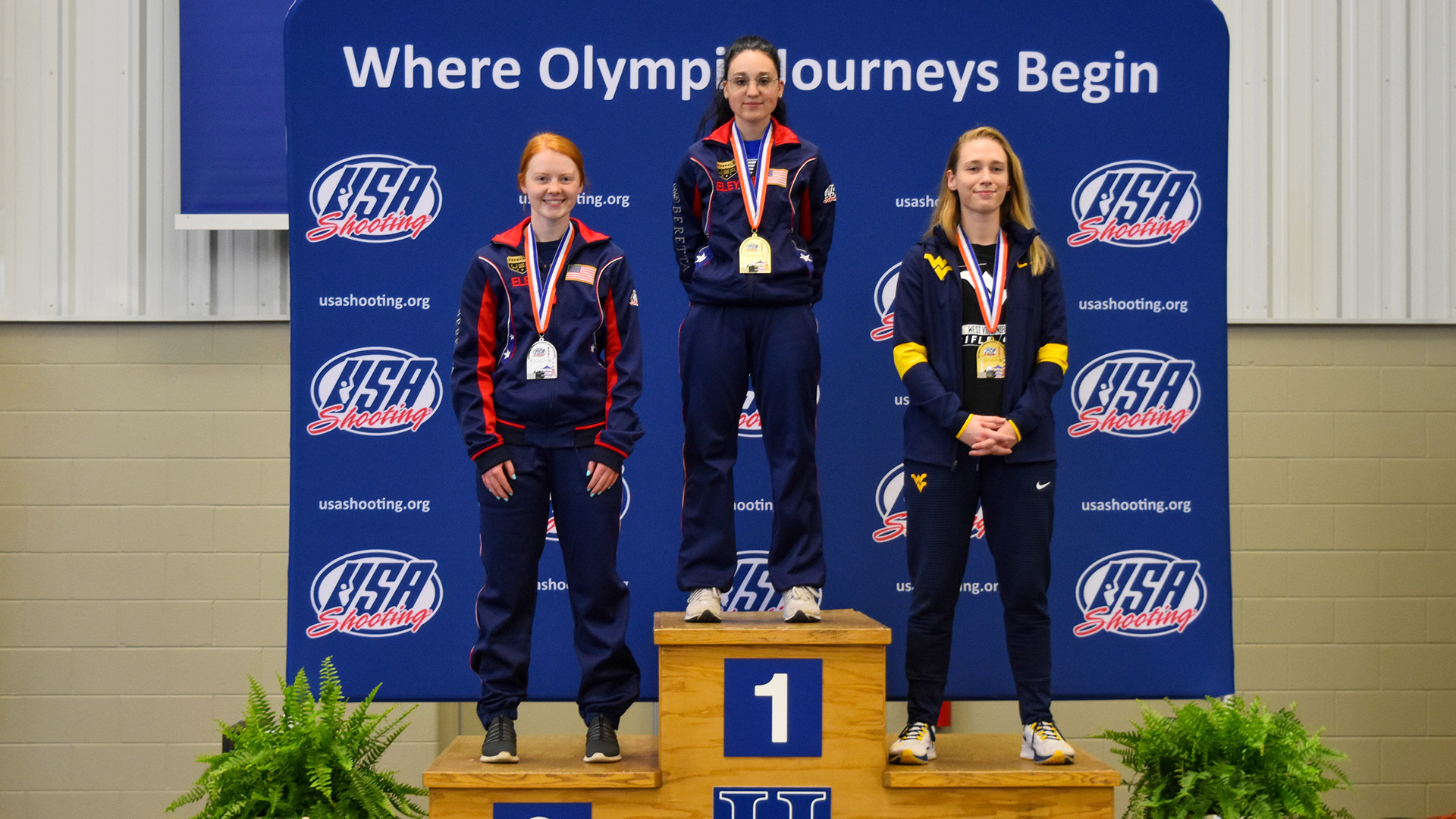 The men's air rifle and women's air rifle finals saw another new face on the medal stand, Derek Keiser (Vienna, W.V.), along with Molly McGhin. Keiser barely edged out Shaner for the gold in the men's air rifle event. On the women's side, McGhin won the gold over several collegiate athletes and past match winners. Keiser and McGhin, along with Rylan Kissell are now members of the USA Shooting Futures Team for at least one year.
As mentioned, Keiser barely edged out Shaner in a thrilling men's air rifle final which resulted in leaderboard changes after each elimination round. When it came down to a tie for the bronze medal between Shaner and Kissell. Shaner defeated Kissell and had to face Keiser for the chance at the gold medal. Only 0.2 points separated Keiser and Shaner heading into the final elimination shots, until Shaner posted a huge 10.9. However, his perfect shot was no match because in the final elimination shot, it was Keiser who ended up with the gold by only 0.1 of a point.
Molly McGhin's win marks her first National Junior Olympic gold medal. She went up against many familiar faces including Katrina Demerle (Hamilton, Ohio), Zaun and Perrin. Demerle, Zaun and Perrin are all members of the El Salvador Junior Airgun Grand Prix team who took home a combined five medals in El Salvador earlier this year. Zaun, an 11th grader, started the final strong with the highest initial score of 10.7, but Demerle scored a 10.8, moving Zaun onto the bubble for elimination for the bronze medal. McGhin led with a 1.7-point advantage over Demerle in the final with only two elimination shots to go. Demerle was able to pick up 0.7 points with only one shot left, but ultimately McGhin secured the gold. 
The 2021 National Junior Olympic Rifle Championships took place at Hillsdale College in the Bierman Athletic Center using mobile range targets. View the full results at usashooting.org.
All photos courtesy of USA Shooting.
---
Read more: Hancock, English Win Skeet Mixed Team Gold At 2021 ISSF World Cup Italy