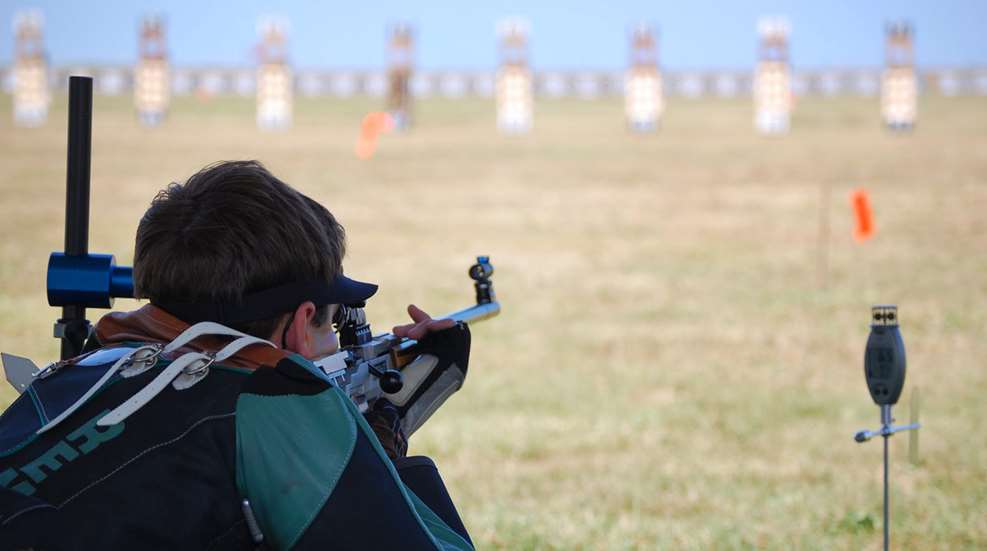 Many years ago I received this letter from a prospective smallbore and air rifle competitor.

Dear H.Q.,

I'm 32 and would like to compete in smallbore and air rifle competitions, but I'm not sure how to get started.

It seems like everything is centered around junior shooters, so I'm wondering if I'm too late in life to take this up. If it's not too late, maybe you can give me some advice.

―EK, Long Beach, CA.

It's never too late!

During my tenure as the NRA National Coach Trainer, every month I received several correspondences similar to this one. Getting into air or smallbore rifle in Southern California is really not difficult. There does not seem to be as much smallbore rifle or air rifle going in your area as on the East Coast or in the northern areas of California, Oregon or Washington. You do, however, have some great clubs and support people in your area.

My first recommendation is to visit a few of the clubs in your area that compete. In the Los Angeles area, you have the L.A. Rifle and Revolver Club, which has a nice range and supports smallbore rifle, both prone and position. You should be able to visit and inquire about a coach to help you get started. The California Rifle and Pistol Association website is also an excellent resource.

Normally there are two shooting seasons: indoor and outdoor. Typically, the indoor season goes form about September through April. During this time, most of the country is shooting in smallbore leagues, indoor tournaments, with the season ending for most with the National Open Indoor Conventional and International Sectionals (3-position or 4-position). There are some fine indoor ranges in your area where competition takes place.

The outdoor season normally starts in May with the warmer weather. During this time, shooters fire outdoor tournaments including regional events in prone and position. The outdoor season normally climaxes with the National Championships at Bristol, IN. A few outdoor tournaments are shot after the Nationals. In your area, you might find more outdoor matches than indoor because of your warmer climate.

Look in Shooting Sports USA's "Coming Events" section for a listing of the matches. You may have to travel a bit to the north to get into a sectional (a perfect place for you to see how you do against the other shooters in the U.S.). Additionally, you can contact the California Rifle and Pistol Association's Douglas Koehler at [email protected] for the latest regarding smallbore rifle competitive shooting in California.