"He was my friend. We just had really good times at and traveling to and from competition events. When he was healthy, he was ready to go to any match."

That's the way Ken Lore remembers fellow competitive shooting enthusiast Ken Lygren. Lore recalls that his comrade loved going to shooting competitions―the firearms, making the rifles perform to their own level of expertise. The two men were inseparable and earned the nickname "The Kens" out on the range.

"We were best friends, focused around shooting CMP and NRA," Lore said. "Congratulating each other when things went well, and helping each other when they didn't."

Both living in North Carolina, the two had shot nearly every rifle, Vintage Sniper and .22 Rimfire Sporter event at the Eastern Games, held in their home state, since 2010. The pair decided to branch out and travel to Ohio in 2012 to compete during the National Matches. They eventually made it a tradition each summer, firing in such matches as the National Trophy Individual, National Trophy Team, President's 100 and Hearst Doubles team match. The men even journeyed to Alabama to compete in the Talladega 600 and Garand Collectors Association (GCA) events at the Talladega Marksmanship Park.

Thinking back, Lore says the two earned at least 100 or more medals between them, with the number of matches they shot together in excess of that.

"Our plan was when I retired, we'd hit formal matches hard, hoping to get to Oklahoma and Phoenix as well," Lore said.

"I retired in July of 2016, and Ken took a hard turn for the worse at Nationals later that month."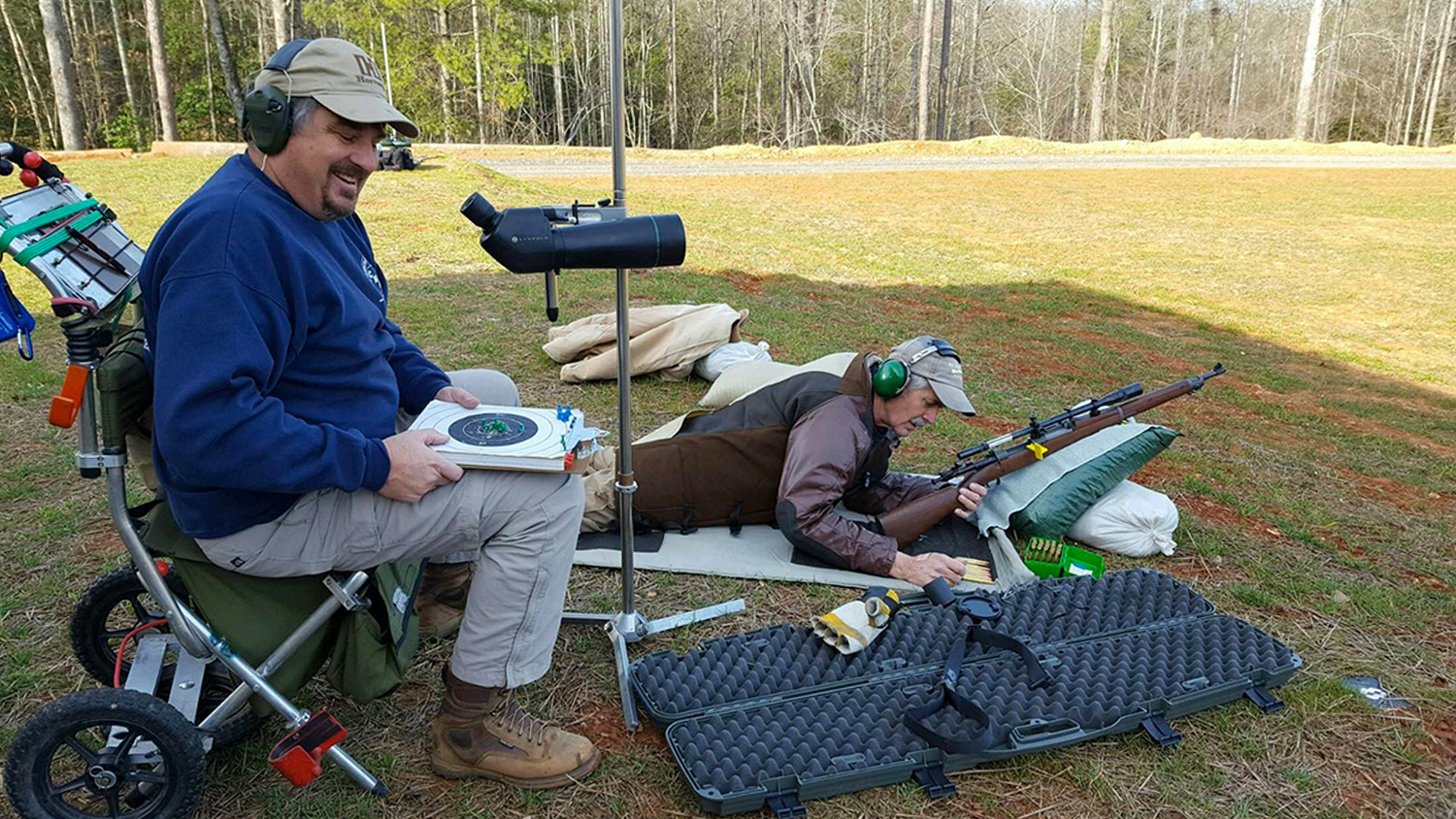 Before they had the chance to realize their dream, Ken Lygren, 68, of Crouse, NC, passed away in October 2017, after a battle with cancer. Lygren left behind his wife Deborah, two sons, Kristian (Barbara) Lygren and Erik (Angell) Lygren, as well as one brother, Steven Lygren, and one sister, Randi Haverstrom. He also leaves all of the memories in the minds of those he met during his incredible time on Earth.

Lygren was born in 1949, in Brooklyn, NY. He grew up to become a contractor and served for 32 years in the Huntington Manor Fire Department where he was a fireman as well as the commissioner. Eventually, he moved to North Carolina to retire and help his son with a new contracting business of his own.

While in North Carolina, Lygren became a member of the Howards Creek Volunteer Fire Department and Lincolnton Sportsman Club and ultimately joined the Board of Directors for the Catawba Valley Wildlife Club, where he and Lore first met.

Back in 2006, a group at the Catawba Valley club started a CMP chapter, and Lygren was quick to sign up. Lore had been a club member for years but had never even heard of the M1 Garand. He went to watch one of the matches at the club and immediately ordered an M1 that arrived a few months later. It was during that time he and Lygren became better acquainted.

Lore saw Lygren as a New Yorker, or "Yankee" as they're called in the south―a straight-talking guy who would speak with honesty, whether good, bad or indifferent. Lore was also originally from the north and now living in a southern world.

The kinship bonded the men.

"We kind of hung together and took some ribbing from the 'Southern boys,'" he said. "We figured, that's okay, someday we'll show them how us 'Northerners' can shoot."

The Kens spent the next few years as "passing friends" at the monthly club matches, banding with one another as they often received playful razzing from the locals.

They spent much of their free time together. For years, they would shoot NRA High Power in Charlotte on the first Sunday, two club matches on the second Saturday and a CMP match or two with M1 for Vets in Statesville, NC, on the fourth Saturday of the month―all while Lore was working 55 hours per week managing a 24/7 manufacturing plant.

"On the firing line, Ken was encouraging. When I'd pull a bad shot or miss, he'd come back with a positive spin on it," Lore said. "Early on, I'd be ready to give up when I screwed up. Ken would always say, 'Don't quit―don't walk off that firing line. Finish every course of fire because you'll learn something.'"

Lore said Lygren also liked to shoot the fourth relay, always, because he liked to pit first, then score, then shoot. Lore was happy to follow along with his friend and always fire in Relay 3 so they could be squadded together on the same firing point.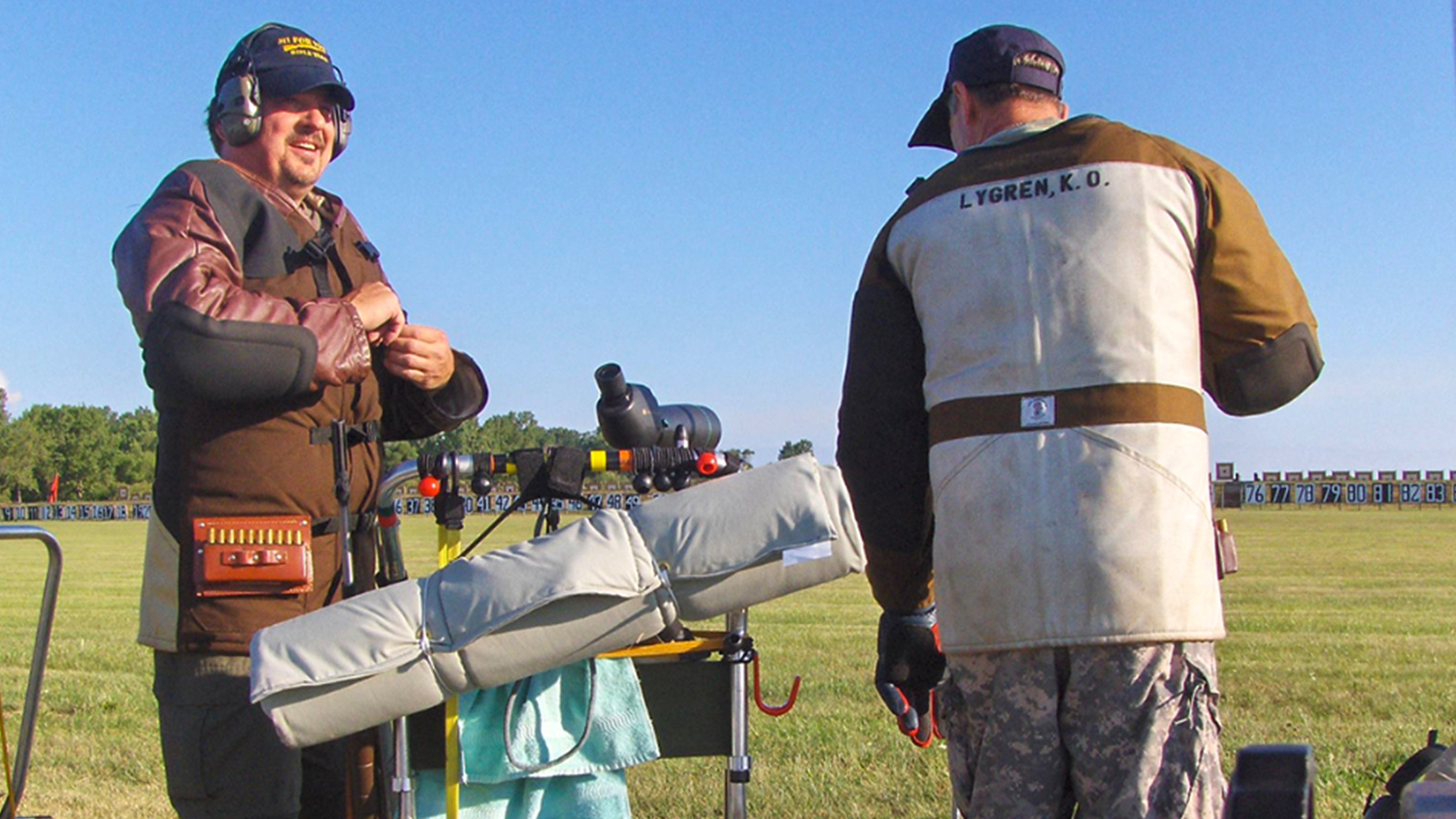 As Lore began to spend more time with Lygren, he found out that he was active with the M1 for Vets Program, volunteering and shooting with the team. He then realized that several guys from the club were shooting the Eastern Games at Camp Butner, NC, including Lygren, who was again ready to shoot any chance he got―even present as a competitor at the inaugural Eastern Games event.

"I didn't think I was good enough to go, but in 2010, they convinced me to go," Lore said. "Ken was a big part of that, with his typical 'You think those guys are better than us?' statements."

With his charm, Lygren then talked Lore into registering with him in the Vintage Sniper team match. There, on the firing line, is where Lore says the beginning of the true friendship occurred.

"I first told him 'No, I don't have a sniper rifle, and I've never shot 600 yards or even 300, much less with an M1.' Ken being the positive guy he was told me not to worry, we'd use his M1, with iron sights, and that he had the zeros for both 300 and 600," Lore explained. "At that point, I admired him, thinking he'd take me along even though I didn't know what I was doing."

"I never forgot that, and I try to pay that back in the years to come," he confessed.

From there, the men consistently fired in matches together, even earning a gold medal in Vintage Sniper at the Eastern Games in 2015―one of Lore's fondest memories.

With Lygren's declining health, he wasn't able to shoot in any matches with Lore in 2017, except one―a Sniper match held early on at their local club. Lore admitted having to head to Eastern Games for the first time without Ken was "different."

"We had always traveled together, so it was a bit of a shock for me," he said.

Lore had been aware of Lygren's illness for some time, learning of his condition after asking the former contractor for his help on an upcoming house project.

"I can be a bit difficult to get to know, but we had previously hit it off so well on the range that I asked him to quote some renovations to our home. I knew I could trust Ken to work in our home without us there, so it was a good fit," Lore explained. "When he came one evening to tell us what the cost would be, he told my wife and I that he had a 'bit of a problem,' but it wouldn't get in the way of the job."

Through the illness, Lygren and his son were able to complete the job on the house, then two more in the following years. Now, with his work etched into the bones of the property, Lygren will forever be a part of Lore's home.

"Many competitor friends asked and stayed in touch about Ken's health and provided support and good wishes for Ken, through me, at these events," Lore said.

While attending the services and the funeral with those who knew Lygren best, Lore discovered more about his shooting partner from the many lives he touched. The local fire department created an impressive and respectful display at the funeral, and Lore learned his friend was a true hero—he saved three lives when he was a firefighter in New York, by himself.

"Over the years, all the hours, days and weeks we traveled and competed 24/7, he never mentioned that. I admire that humility," Lore said.

Nearly all of their club members attended the viewing and funeral. Lore's competitor friends living in surrounding states have checked in on him to see how he's doing, which he says he absolutely appreciates. Still, he can't help but think of the one who is no longer around to check in.

"That seems a bit strange, because I'm okay―it's my best friend that suffered and didn't make it," he said.

Going from here, Lore plans to keep on shooting―living with the memory of the man who got him started with vintage rifle competitions in the first place, who loved every minute he got on the line and who made a significant impact on his life along the way.

"Ken was well liked," Lore said. "He was a decent guy that loved shooting and the people that put on and ran the matches."

"I'll miss all of the above and more," Lore added.