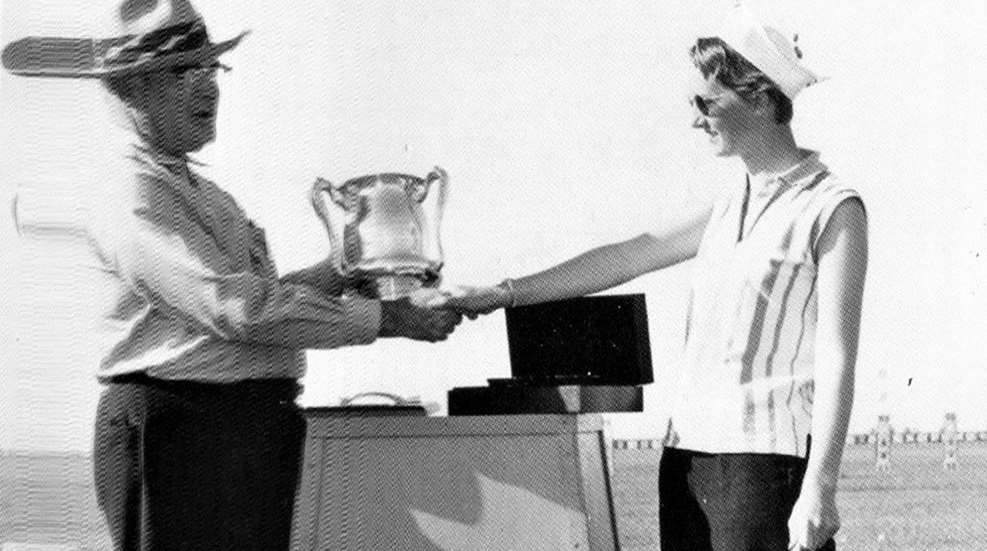 Janet Sue Friddell Spohn, noted smallbore rifle competitor of the 1950s and 1960s, passed away on August 8, 2018.

Jan, who began her shooting career at age 13, won both the Smallbore Rifle Woman and Junior Prone National Championships in 1958 as a 17-year old. She repeated her women's title in 1961 and 1962. She was a 12-time member of the U.S. Randle Team and had three appearances on the U.S. Dewar Team. In international shoulder to shoulder smallbore competition she anchored the victorious 1961 U.S. Pershing Team. The following year she was a member of the U.S. Team at the 1962 World Shooting Championships in Cairo, Egypt. This was the first time the U.S. entered the women's events.

Perhaps the zenith of her shooting career was a very crowded three-day span at Camp Perry in August of 1961. Jan had been shooting well and was named to the Randle, Dewar, and Pershing Teams. This trifecta was unheard of up to this time and Friddell, the first woman on a Pershing Team, more than met the challenge. She opened with a team high score of 400-29X for the winning Randle Team. The following day she lay down for the Dewar and shot a 388 on the tougher British target, just a single point shy of the team high score. On the final day of the National Championship, having just won her second Remington Trophy as women's champion, she reloaded her bullet block and proceeded to shoot the highest score of all 30 competitors in the Pershing, a perfect 400 with 27Xs, leading the U.S. to its third consecutive Pershing victory.

Jan was also in the shooting avant-garde using her trade mark "little red wagon" to tote her gear about the range, presaging today's ubiquitous range carts.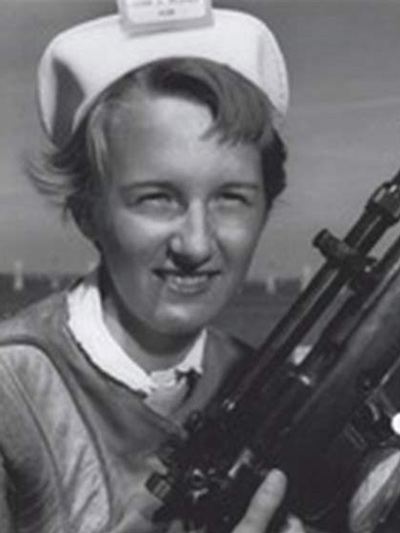 Janet Sue Friddell Spohn
April 19, 1941-August 8, 2018