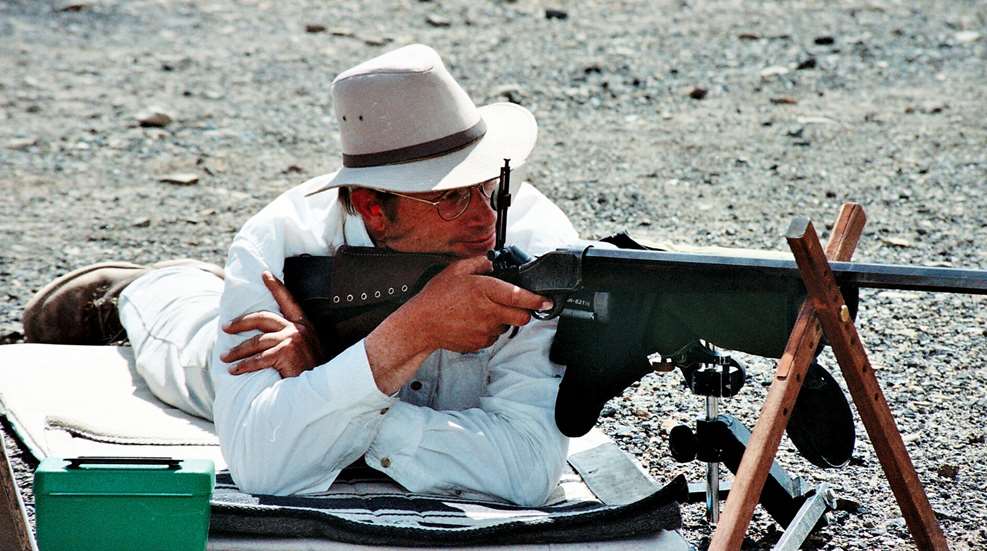 From the vault: Coverage of NRA Black Powder Target Rifle Week, held at the NRA Whittington Center in Raton, N.M., in 2009. As published in the March 2010 issue of Shooting Sports USA.
---
2009 Black Powder Target Rifle Week
By George Harris
The NRA Whittington Center in Raton, N.M., was hot, windy, and a little rainy—everything one would expect from the high desert in July. Two familiar faces returned to the Black Powder Target Rifle (BPTR) winner's circle, while two others won their first NRA BPTR National Championship Medallions.
The NRA-USA BPTR World Championship Team Tryout conducted last July is held every four years prior to the World Long-Range Championships.
During the try-outs, each shooter shot 10 shots on the NRA Palma target at 900 yards and 20 shots at 1,000 yards. Participants used the International Prone position that requires a wrist rest and/or sling, as opposed to the NRA Rules that allow artificial support with crossed sticks.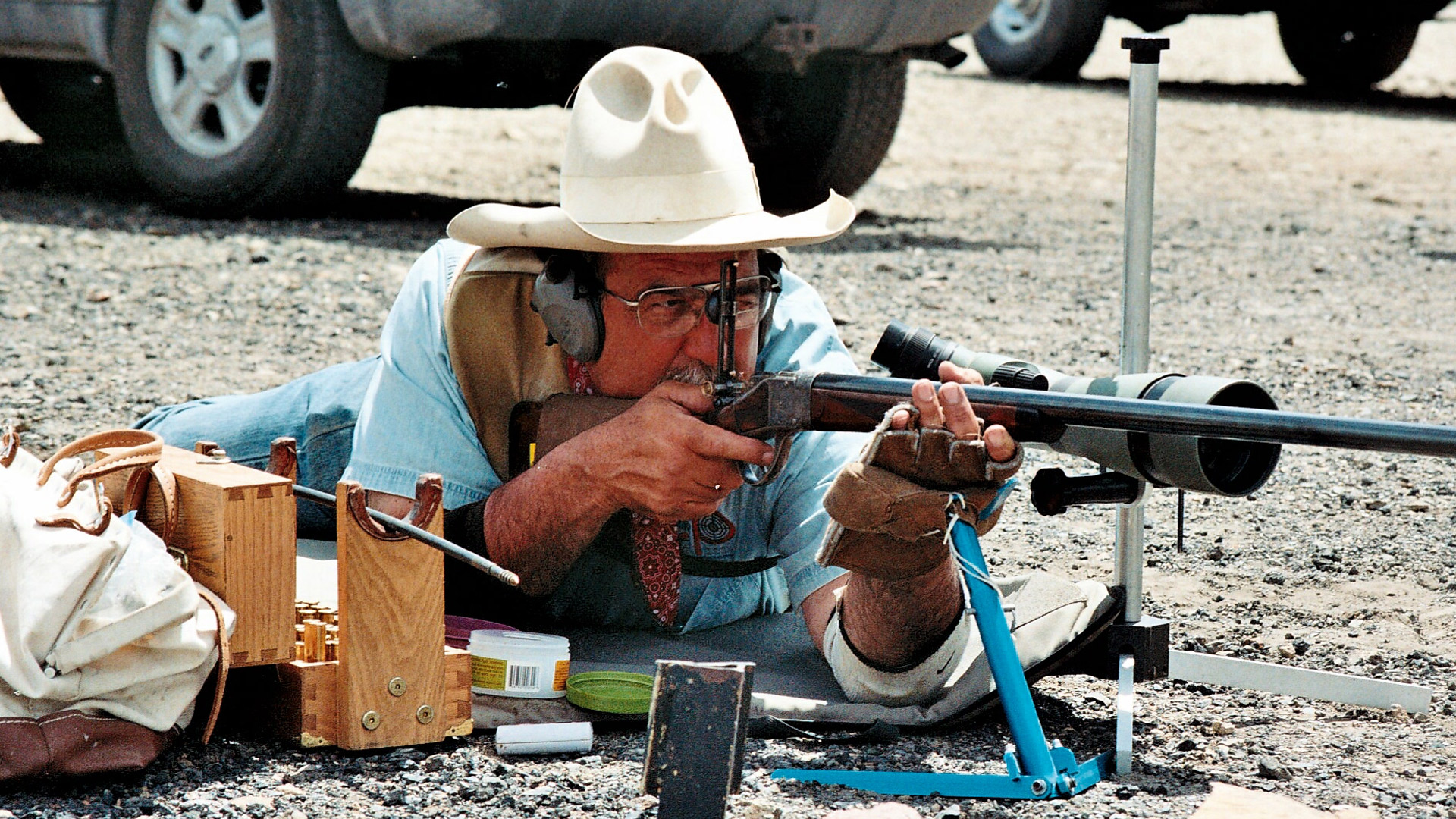 Dave Gullo, Ponderay, Idaho, fired the top score in the try-outs. Despite the challenging conditions, his second-day score was enough to hold off Ray Hanson, Twin Valley, Minn., by a narrow margin of 502-10X to 501-3X. They were the only shooters in the try-out with a two-day total over 500 due to the difficult conditions on the second day's shooting.
The Creedmoor Championship followed the try-outs, whereby all competitors fire 10 shots for record on the NRA Palma target at 800, 900 and 1,000 yards over two days. Shooters may use crossed sticks or the International wrist rest.
Michael Rix, Glenwood, Colo., firing his well-worn Browning Creedmoor rifle in .45-90 won his first BPTR Creedmoor National Championship over four-time Creedmoor Champion Dave Gullo.
A member of the 2006 BPTR World Champion NRA-USA Team, Rix's rifle was fitted with a Badger 16-inch twist barrel and Browning sights. He used the 550-grain Buffalo Arms "Money Bullets" that he received only weeks prior to the match. His winning load included 83 grains of Swiss 1½ F powder, plastic wads, Eagle lube and CCI primers in Buffalo Arms brass. Gullo battled the winds and heat to take second behind Rix.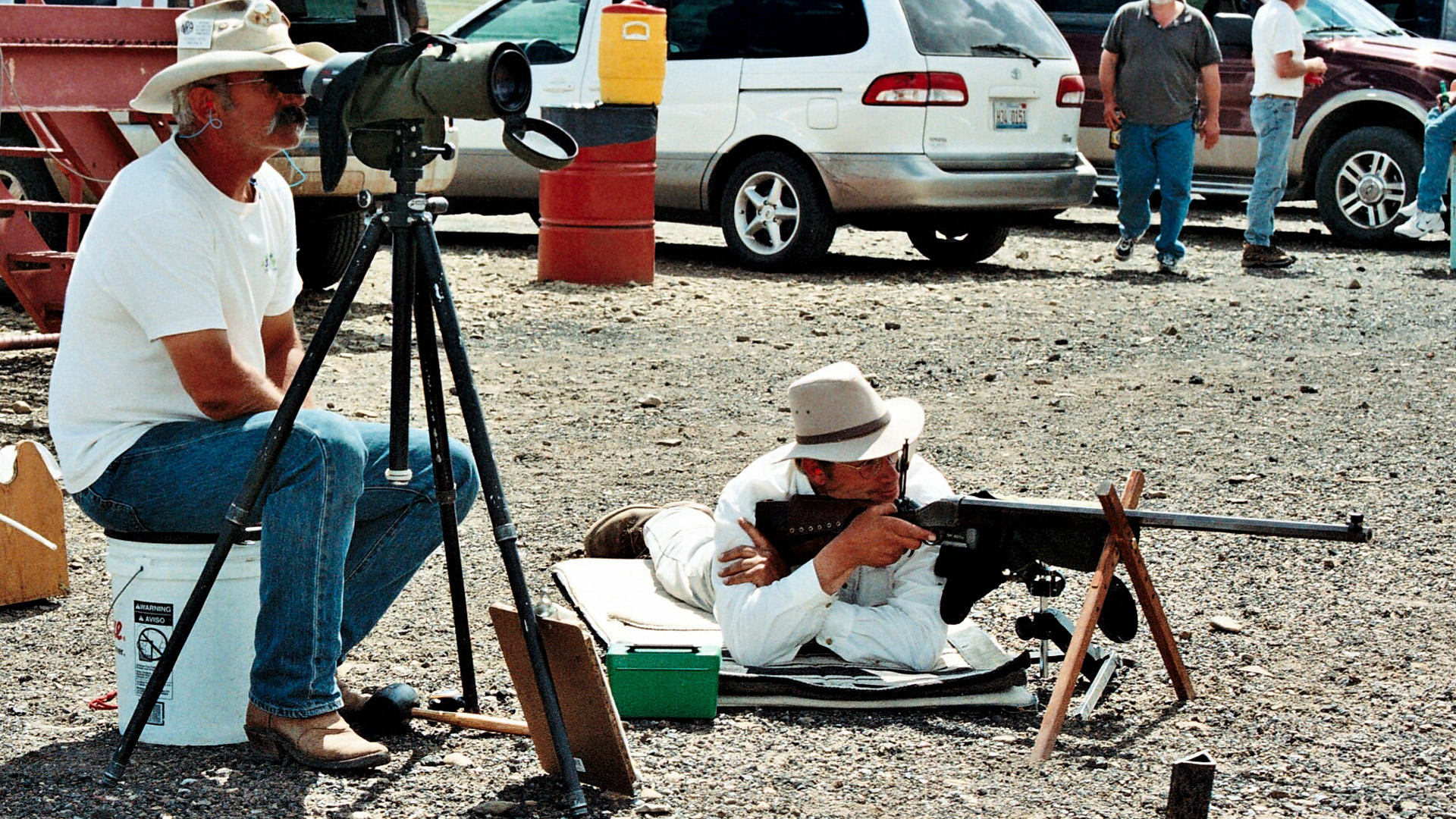 As the long-range portion of Black Powder Week came to a close, competitors rested or refined their zeros for the mid-range events that run in conjunction with the NRA BPCR Silhouette Championships. The BPTR mid-range events are fired at the standard NRA High Power Rifle targets at 200, 300 and 600 yards. There are two mid-range events: NRA MR Prone Championships and MR Position Championships (standing, sitting and prone). All positions, except standing, may be supported with crossed sticks. The events are fired concurrently over a four-day period in order to allow the silhouette shooters to participate on their days off.
For the third year in a row, Chip Mate of Elgin, Ariz., won the NRA Mid-Range Position championship. His two-day score of 545-6X beat out the likes of Brice Harper, Wright, Kan., with 529-9X and Ray Hanson, Twin Valley, Minn., with a 524-9X. Mate was tied with Harper after the first day as both fired a 268-4X. Mate fired an excellent 277-2X to seal the deal on the second day for his third in a row and fourth NRA BPTR Position Championship. Mate noted that he practices the 14-shot standing course-of-fire as often as he can to prepare for this match.
Mate used his DZ Hepburn in .38-50 equipped with a Badger barrel, Baldwin front sight and MVA rear sight. In addition, he used the Lyman 330-grain bullet with SPG lube, fiber wads, Buffalo Arms brass with Federal primers and Swiss 1½ F powder.
Keith "Doc" Lay, Bay Springs, Miss., won the 2009 NRA BPTR Mid-Range Prone Championships. Lay fired a 289 each day for an excellent two-day score of 578-21X. Second place went to Ray Hanson of Twin Valley, Minn., with a 571-15X, followed by Chip Mate, Elgin, Ariz., with a 570-16X score for third place.
The Ironman Champion recognizes those competitors who participate in all three championships, the Creedmoor, the Mid-Range Position and the Mid-Range Prone firing 180 record shots over six days of competition in the heat, rain and other constantly changing weather conditions at the NRA Whittington Center's 1,000-yard Tubb Range. Twenty-five individuals participated in this year's Ironman Aggregate. All who participated won a commemorative T-shirt and received special recognition at the Awards Ceremony. Chip Mate secured the Ironman this year with a final score of 1623-27X.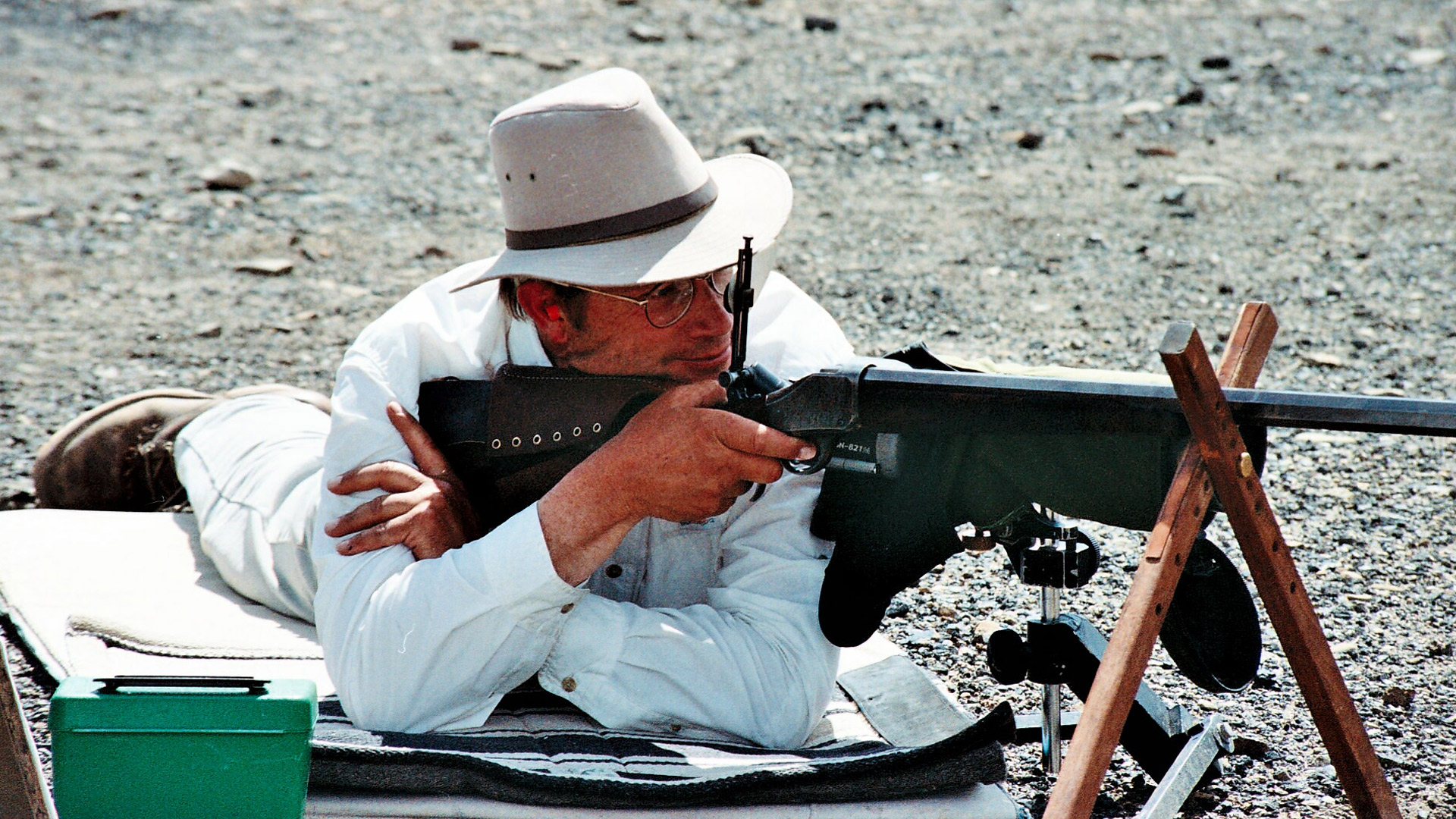 Photo: Mike Rix preparing to fire at the NRA BPTR Creedmoor National Championships. Rix's good shooting earned him the NRA BPTR Creedmoor Championship, Castle Trophy and a brand new rifle from the Shuttleworth family and CPA Rifles.
---
Read more:
Looking Back At The Inaugural NRA National Metric Championship