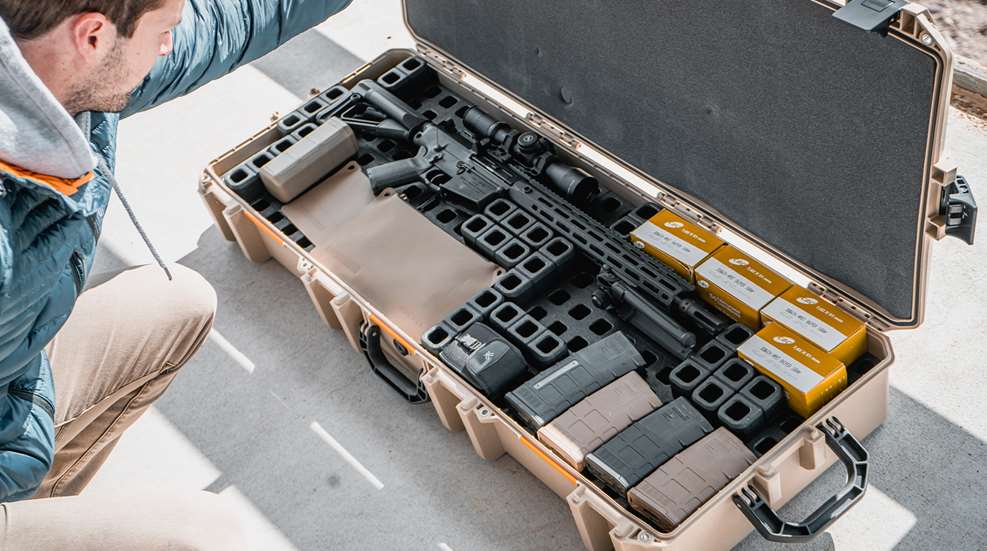 Magpul has released a slick-looking drop-in storage solution for rifle cases called the DAKA GRID Organizer, which allows you to customize the interior with a unique base-and-block system. The concept promises a much bolder future for the DAKA storage lineup, which will also soon boast hard cases with the GRID Organizer preinstalled.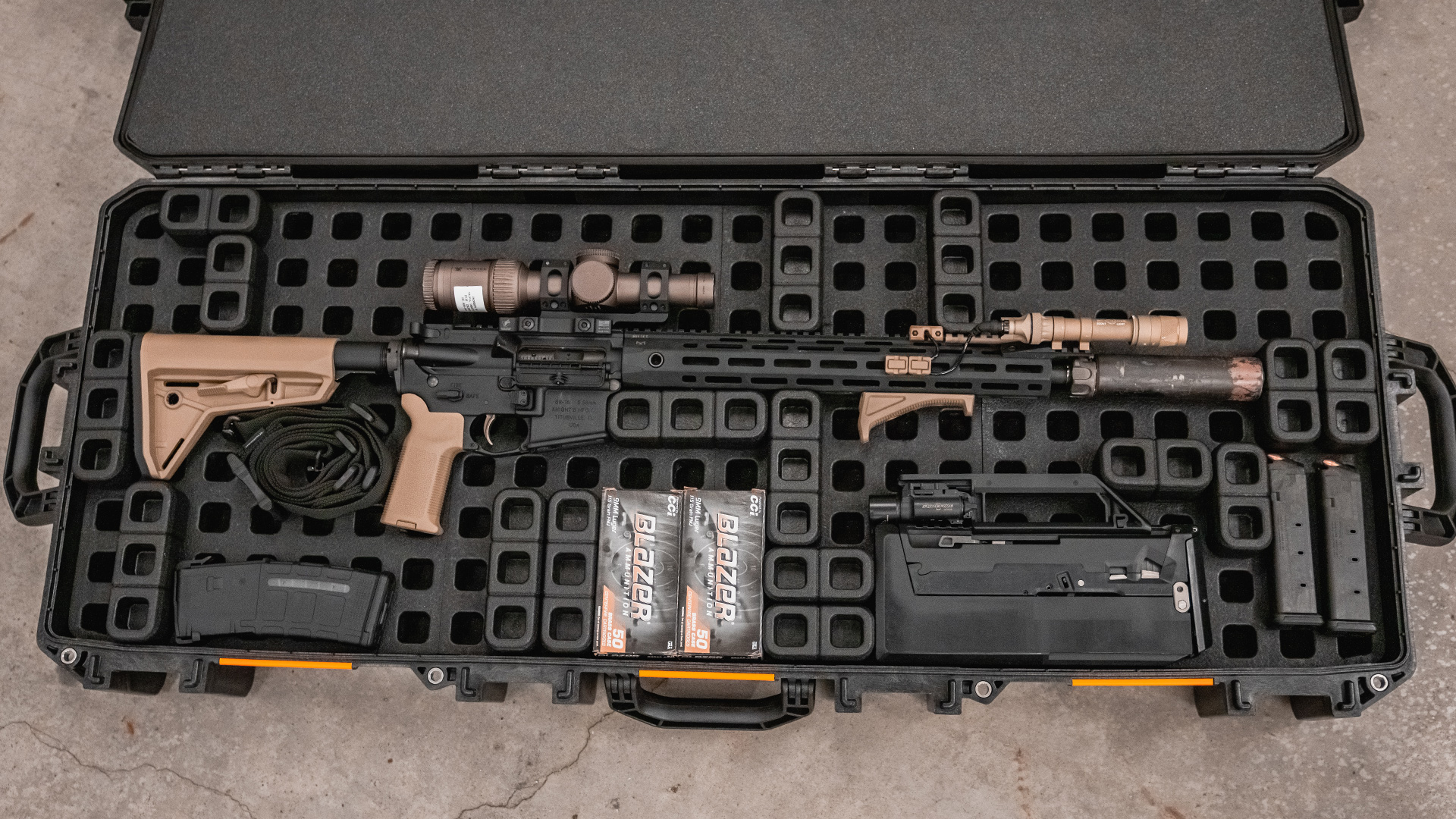 The DAKA GRID Organizer is designed to seamlessly fit in the interior of Pelican Vault 730 and Pelican Vault 800 hard gun cases. The simple, drop-in storage system can be customized to your liking, thanks to the expanded polypropylene GRID base and included set of GRID blocks that can be organized to brace and secure rifles, clips, optics, accessories, ammunition and other gear. The lightweight, strong and rugged GRID blocks provide padded protection and will eliminate shifting of gear during transport.
Perhaps best of all, no tools or expensive laser work is required to maximize the space in your case with the DAKA GRID Organizer.
The expanded polypropylene GRID base and blocks are easy to clean with a damp cloth, and are resistant to most chemicals, dirt and oils.
Price for the DAKA GRID Organizer storage solution starts at $139.95.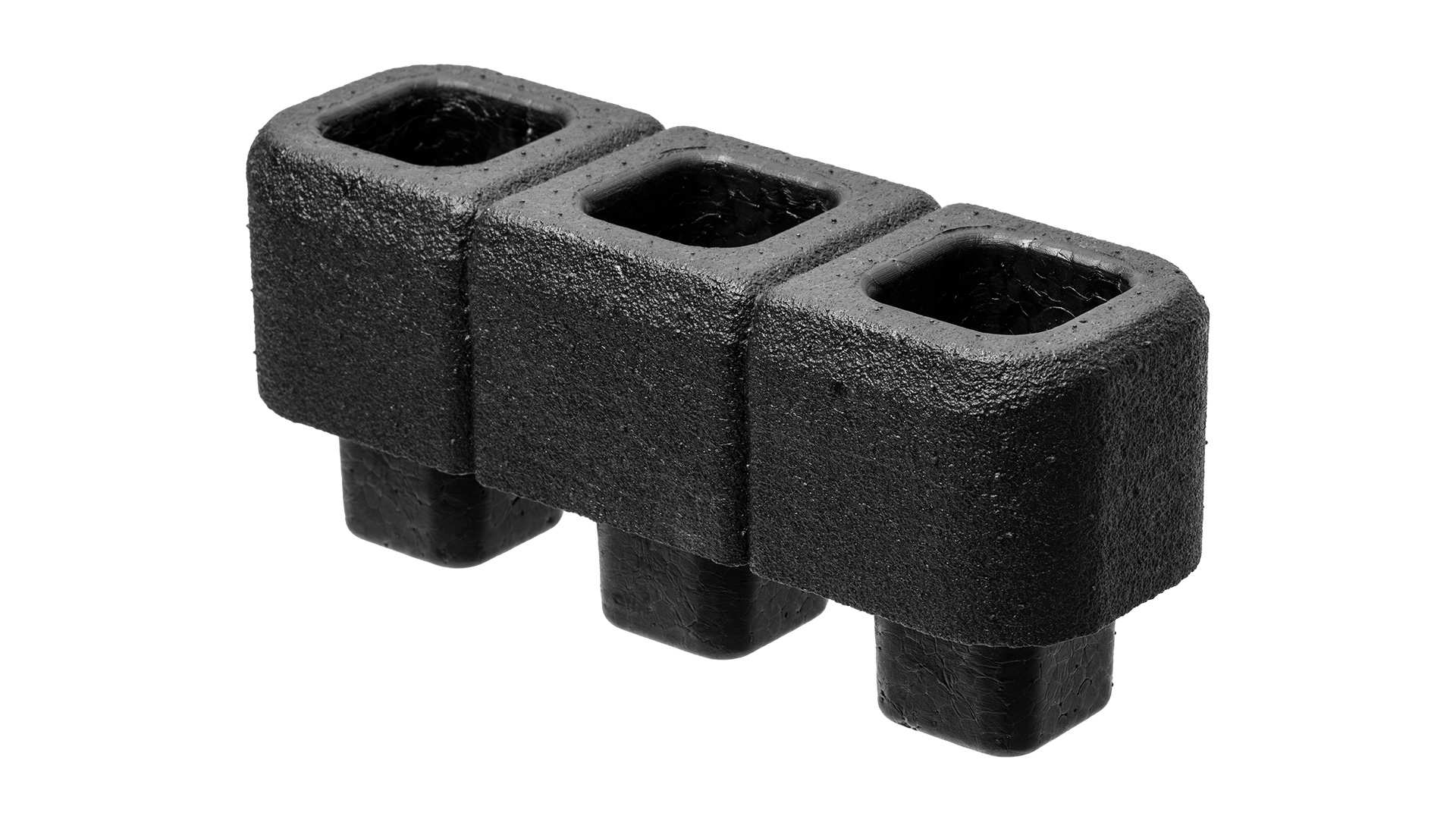 Magpul has also unveiled three DAKA Hard Cases that sport the aforementioned DAKA GRID Organizer system internally. These cases were designed to provide a stronger, easier-to-use and more reliable storage and transportation system. As such, DAKA Hard Cases are streamlined with minimal potential snagging points and easy to maneuver. Advanced injection molding of gas-charged polypropylene helps reduce weight, as well as upping the strength factor and improving case integrity.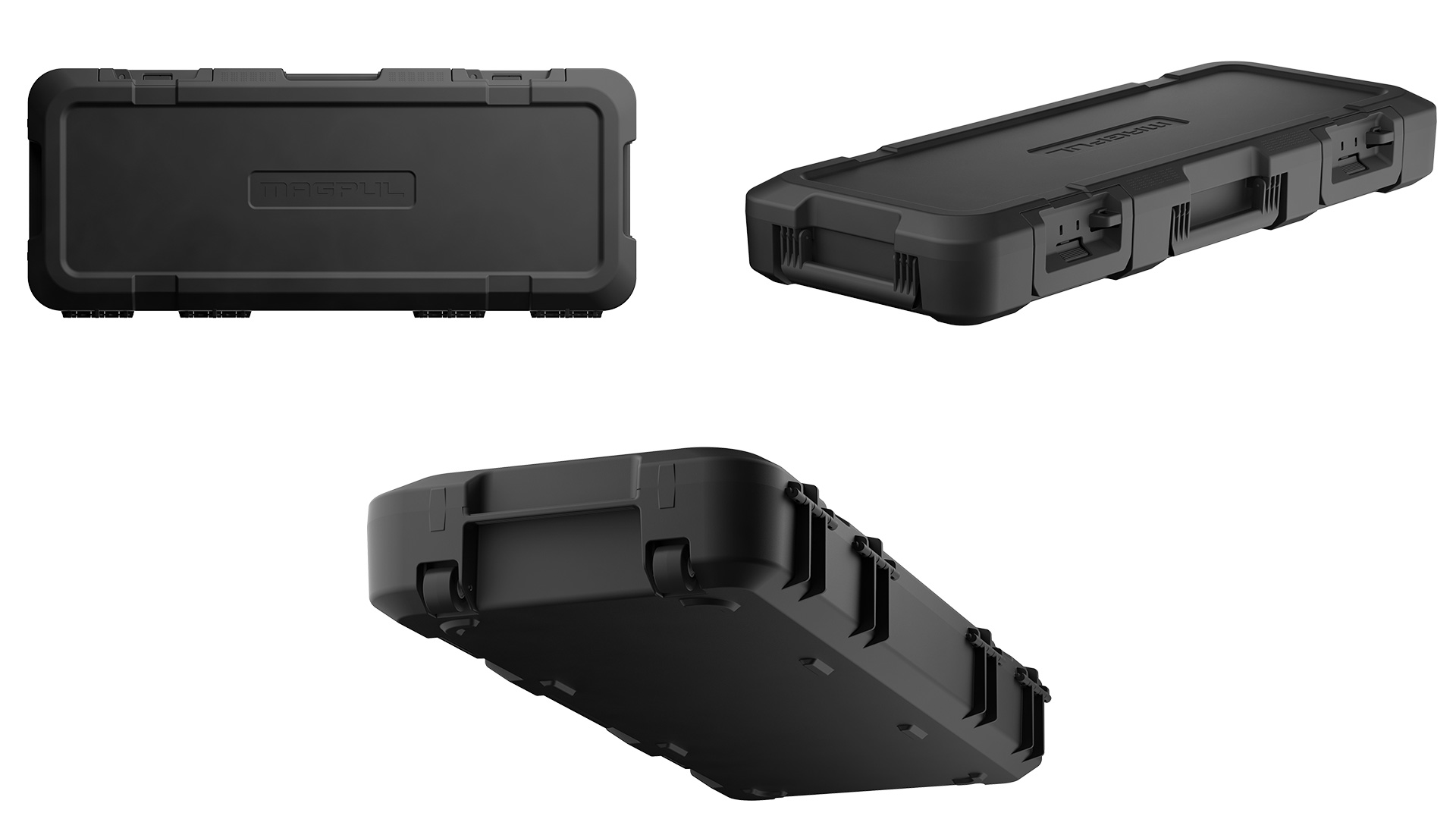 In addition to being full of usable protective space, the DAKA Hard Cases also include advanced cammed latches, recessed lock housings and ergonomic handles. Internal corner pockets create impact bumper zones and provide extra storage space. There are also water and weather-resistant gaskets to protect from moisture.
Magpul's new DAKA Hard Cases come in three sizes, the 35-inch C35 model for carbines ($309), 44-inch R44 for rifles ($339) and a larger 53-inch model called the LR53 ($369).
Learn more about the new Magpul DAKA GRID Organizer and DAKA hard gun cases.