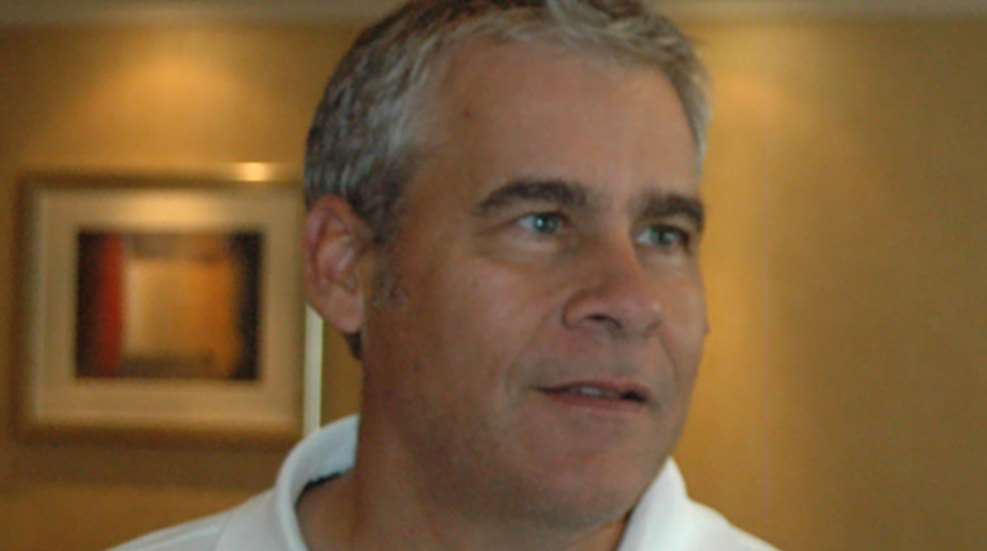 The United States Army replaced the United States Rifle, 7.62 mm, M14, the last .30 caliber battle rifle, as the primary infantry rifle starting in 1966. That same year Baker Del Cotto brought home an acorn-shaped gold medal he was awarded for displaying, "a preeminent degree of achievement in target practice firing with the military service rifle." The glint of light off of the shiny metal was reflected in the eyes of his son Mark, making a profound impression in the seven year old lad's mind.

Two years later Mark began his shooting career as a member of various smallbore rifle junior programs in the greater Chicago area. Under the tutelage of his father he quickly became a skilled rifleman. By the time he was 12 he had filled out enough to take up centerfire competition under Baker's watchful and critical eye.

At its most basic level, shooting is mastering breathing, position, hold, sight picture, trigger control, and a competitive spirit. His smallbore skills developed well enough for him to win a spot on the Murray State University Rifle team under legendary Racer Coach Elvis Green. Del Cotto, a teammate of Olympian Mary Ann Schweitzer, participated in three of Green's 18 consecutive NCAA Championship appearances. He served as team captain and earned All-American Rifle Team honors in smallbore rifle spanning 1980-82, as well as an air rifle berth in 1981.

For many college graduation means, as the Good Book says, putting the ways of childhood behind, for most collegiate shooters that equates to putting the rifle away and entering the world of work. Del Cotto was no exception. After leaving Murray State University with a degree in business and finance he settled in the Lexington, KY, area, focused on a successful career in commercial real estate, earned a graduate banking degree from Louisiana State University, married financial attorney Laura Day, and raised three children.

While away from shooting he enjoyed hunting, golf, and the occasional dram of fine Kentucky bourbon, but he missed shooting. He returned to the sport after a 17-year hiatus in 2001, picking up where he left off with both rimfire and centerfire rifle. He apparently forgot his bad habits during his absence and focused on his shooting mantra of staying in the moment, trigger control, an aggressive trigger squeeze, sight alignment, and follow through. It seemed to work as, just a year later, following in his father's footsteps, earned the Distinguished Rifleman Badge.

Earning a spot on the U.S. Dewar International Postal Team in 2008, 2010, and 2011 as well as the 2011 National Conventional Prone Civilian crown positioned Del Cotto to add the NRA Distinguished Smallbore Prone Rifleman Award to his resume. Three more Dewar Team appearances followed in 2013, 2014, and 2016, as well as an appearance on the U.S. Wakefield International Trophy Postal Team shooting metric targets. After finishing second in 2011 and third in 2014 he hit the zenith of his smallbore career in 2016, taking home the Critchfield Trophy as the 2016 National Smallbore Rifle Conventional Prone Champion.

He was selected as a member of the 2009 and 2017 Lord Roberts International Trophy Team, facing off against the British in shoulder-to-shoulder smallbore competition on the storied ranges of Bisley Camp.

With the centerfire rifle Del Cotto was a member of the winning U.S. America Match Fullbore Teams in 2012 and 2014, and the 2015 U.S. World Fullbore Championship team. His skills did not go unrewarded as he is a member of the first class of Long Range High Power Rifleman to be awarded the NRA's High Power International Rifleman's Badge.

Del Cotto is in the mold of many of today's successful multi-discipline prone shooters, such teammates Kevin Nevius, Nancy Tompkins, and Kent Reeve. They are versatile, able to pick up either a smallbore or centerfire rifle with equal aplomb, compete at the highest national and international levels, and win.

While his resume is filled with many honors the soft spoken introspective Del Cotto has developed a balanced outlook on success in shooting. He reflects that he has. "…been fortunate over the years to have performed well from time to time. There have been two, maybe three, occasions when I have shared the stage at Camp Perry with my father. Those nights provided me with the most satisfaction, lasting memories, and sense of achievement."