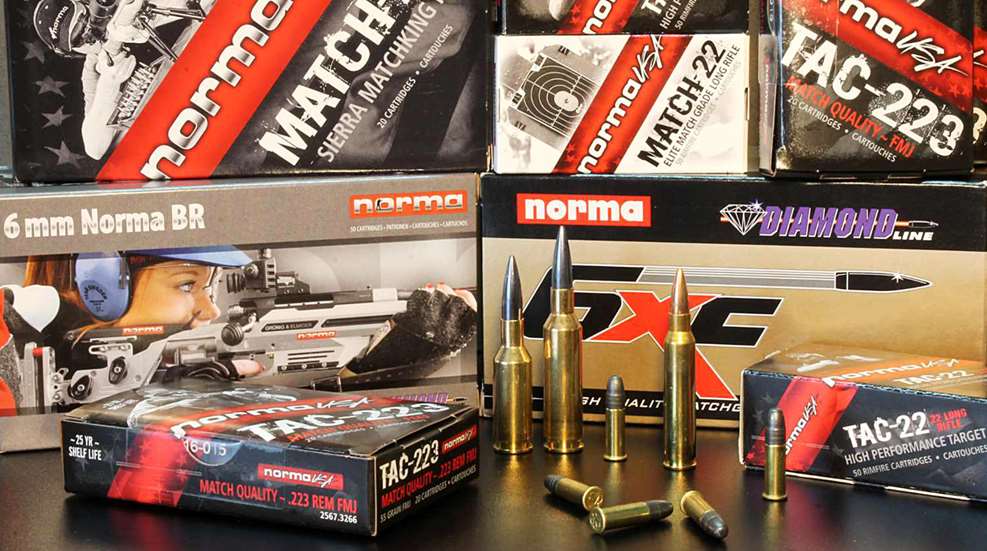 The Norma name needs no introduction to American shooters, but the Swedish maker of precision brass, bullets, powder and ammunition has a few cartridge offerings that may be new to you.

Shooters who have no interest in long-range X-rings or in punching itty-bitty groups a bit closer may find esoterics like 6mm Norma BR and 6mmXC a bit arcane. But Norma puts the "USA" in Norma-USA for competitors who favor the more familiar .223, .22 rimfire and more, and these shooters have the same opportunity for precision Swedish ammo as the millimeter shooters.

Small bullet, long range

The 6mm Norma BR has been around since 1996 when, with its heavier, longer VLD bullet, it drove the 6mm BR Remington into obscurity. The 6mm Norma BR is a 1000-yard cartridge, the factory loading sending 105-grain moly-coated HPBT bullets downrange at an advertised 2789 fps muzzle velocity. The "BR" means "bench rest," and that's where the 6mm Norma BR gained its reputation for precision; other long-range competitions found the cartridge eminently adoptable, as well. For a long-range precision cartridge, handloaders find it remarkably un-fussy.

The 6mmXC (or 6XC) is the brainchild of 11-time National Champion High Power shooter G. David Tubb; it outperforms the 6mm Norma BR ballistically, but its real usefulness is in its intended suitability for feeding through semi-auto actions. The cartridge has repeatedly seen the winner's circle at NRA high power and long-range competitions. The Norma-USA factory loading features, not a fine Norma bullet, but Berger's superb 105-grain VLD bullet with a moly coating and a muzzle velocity just exceeding 3000 fps from a 26-inch barrel.

High power and smallbore rifle

Handloaders will recognize Norma-USA's 77-grain Sierra MatchKing HPBT bullet loading as an excellent across-the-course choice for high power competition. Launched at 2789 fps, the load is light enough for quick target reacquisition in rapid fire at 200 and 300 yards, and the bullet is relatively heavy and high-BC for 600-yard X-ring shots. For 3-gunners and tactical guys with a need for speed, the TAC-223 load is still plenty accurate enough with a 55-grain FMJ bullet, at a more affordable price conducive to a day of sending a lot of rounds downrange fast to beat the clock.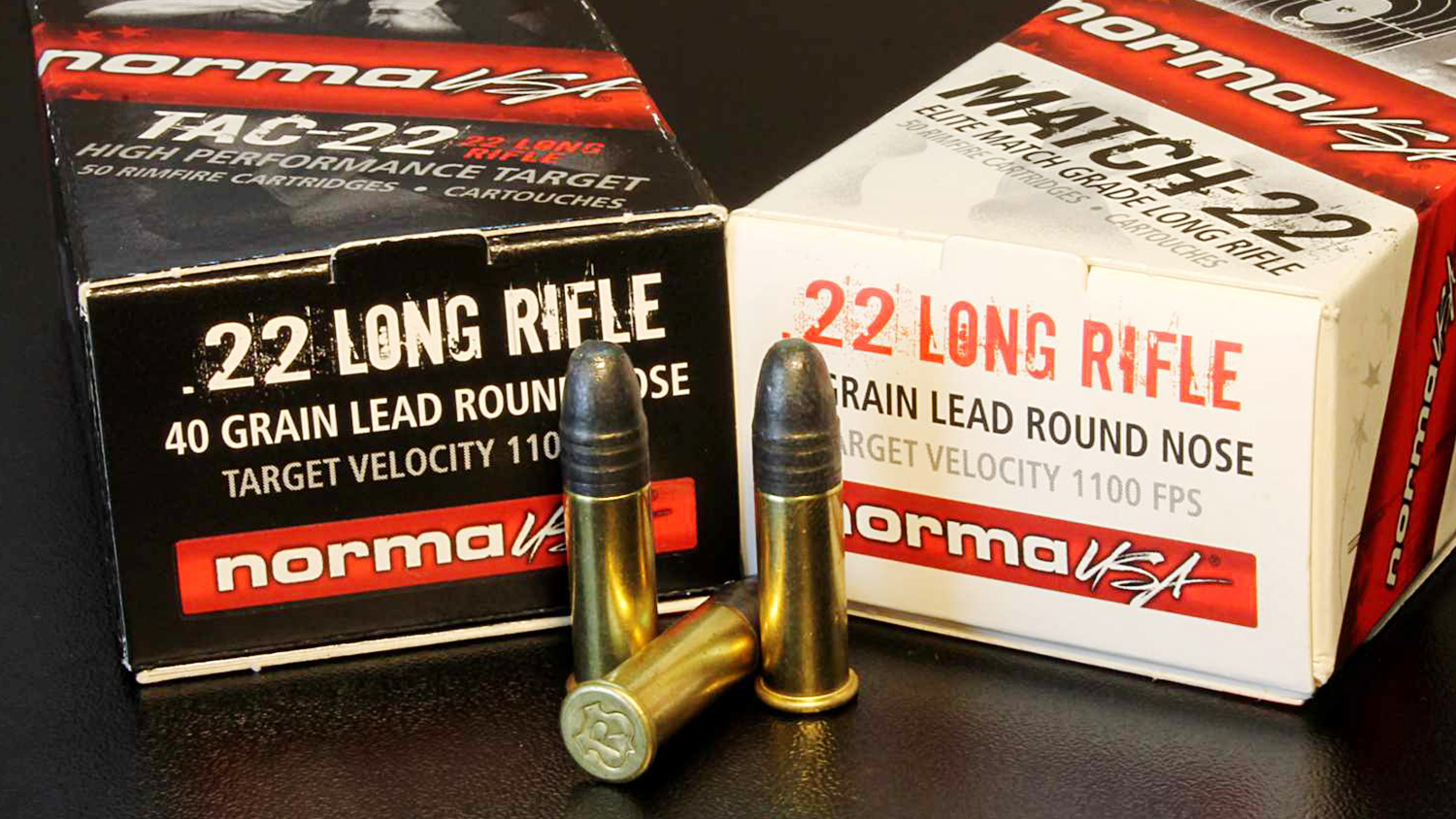 Rimfire shooters need precision, too, and Norma-USA offers two loadings in their Match-22 and TAC-22 labels. These two appear to be identical 40-grain LRN bullet loads with 1100 fps muzzle velocities, but the TAC-22 sells for about $1.50 per box less than the Match-22. Why is that? Is there a significant difference in their performance?

Shooting Sports USA magazine will delve deeper into the details of these Norma cartridges in the near future (click here to sign up for a free digital subscription). Until then, have fun with the interactive ballistics calculator on the Norma-USA website—that will give you a good idea of Norma Match and TAC ammo capabilities before we examine them at the loading bench and the range.