Butler Creek recently announced its new Element gun covers for use with rifles and shotguns. Sporting durable water- and abrasion-resistant fabric, Element gun covers are designed to protect your firearms from harsh conditions in the backcountry or at the range.
The Element gun cover is also available in a suppressor-ready model with a unique "Heat Shield" technology. This optional feature utilizes the cover's heat-resistant fabric (up to 900 degrees) to securely store firearms before they have fully cooled down, especially scorching hot suppressors.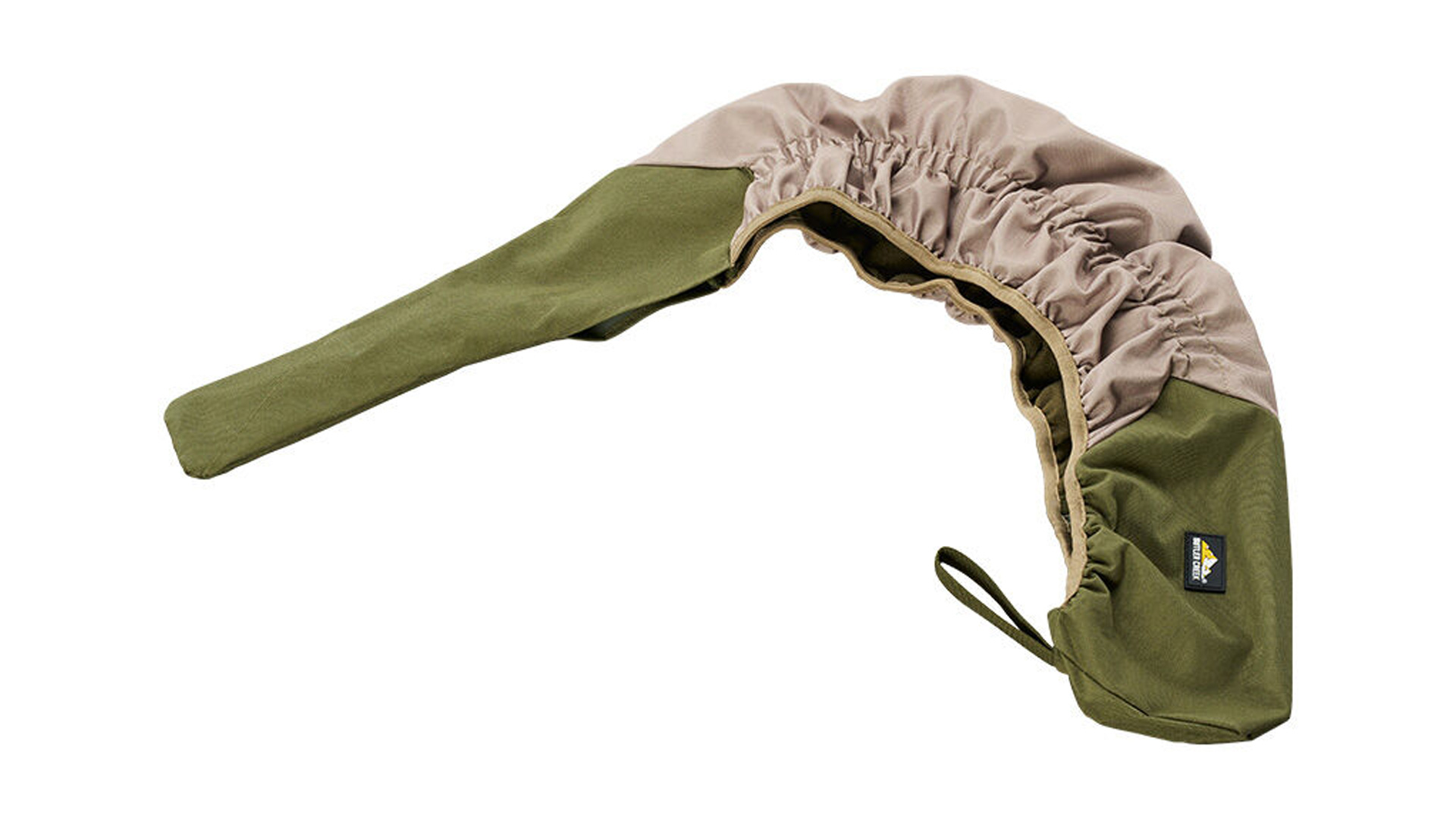 Butler Creek's new Element gun covers will fit rifles and shotguns between 41 and 54 inches in length, plus it's compatible with firearms outfitted with optics. As mentioned previously, depending on the model, the new Element gun cover is also compatible with or without suppressors. More than 14 inches of the high temperature-resistant heat shield fabric has been placed in the muzzle end of the cover allowing it to stand up to hot suppressors. It also boasts enough space to fit most full-sized suppressors, even if equipped with a mirage cover. Plus, a gap on the bottom of the Element gun cover allows for sling or bipod access.
With an elastic design, this cover easily slips over your firearm and suppressor, if equipped and using the proper model of the Element. The Element gun cover is also designed for quick removal so you can get your rifle back into action at a moment's notice. When not needed, the entire cover can easily be stuffed into your pack.
MSRP for the suppressor-ready model of the Butler Creek Element gun cover is $49.95, while the non-suppressor version is $29.95. Go to butlercreek.com.