New from CCI is Clean-22 rimfire ammo, which uses a polymer bullet coating to reduce copper and lead barrel fouling.
There are two loads available in subsonic (blue) and high-velocity (red) versions. Both loads feature a 40-grain round nosed lead bullet. CCI mentions in their press release that the bullet has geometry that has been optimized for higher accuracy.
According to CCI, Clean-2 ammo "provides flawless cycling through semi-automatics and all .22 LR firearms."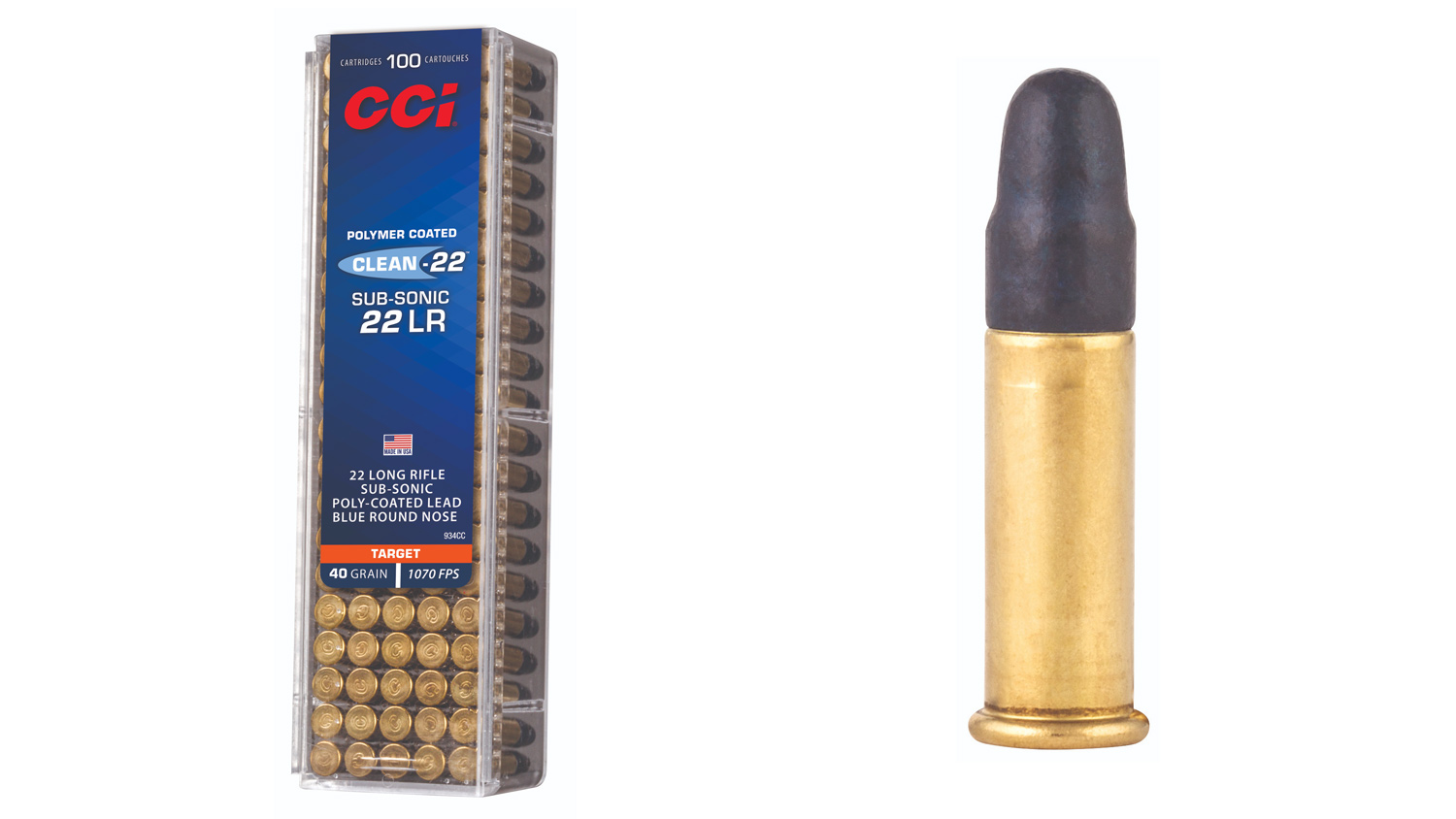 Velocity for the subsonic round is 1070 fps, and 908 fps at 100 yards. The energy is 102 foot-pounds from the muzzle, and 73 foot-pounds at 100 yards.
The high velocity version boasts velocity of 1235 fps from the muzzle, and 998 fps at 100 yards. Energy is 135 foot-pounds from the muzzle, at 100 yards it drops to 88 foot-pounds.
MSRP for both Clean-22 rimfire loads is $9.95 per 100-round box. This is a great option for competitive shooters looking for an affordable option that won't leave their rimfire barrels filthy. Learn more at
CCI-Ammunition.com
.