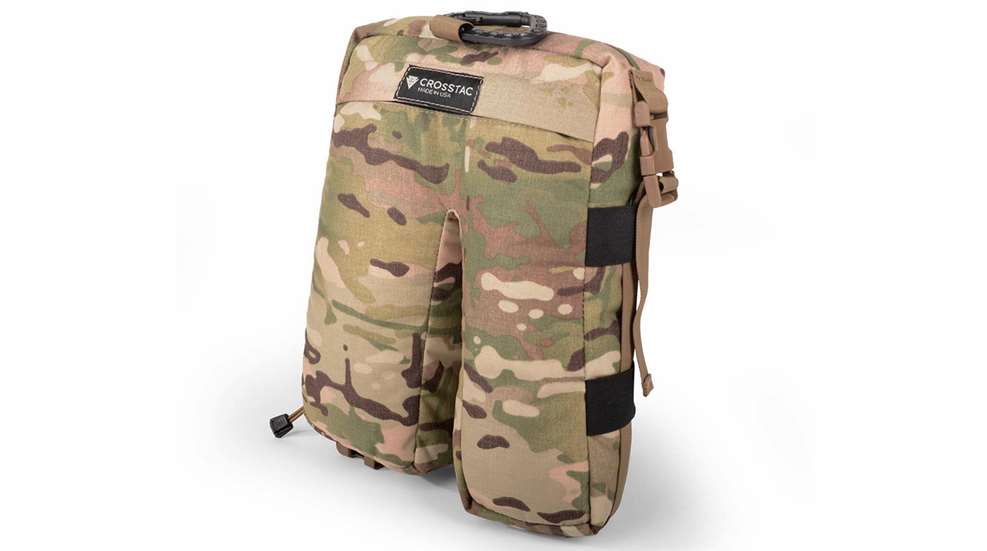 The new Crosstac Viper was designed by competitors to be the end-all shooting bag that can do it all.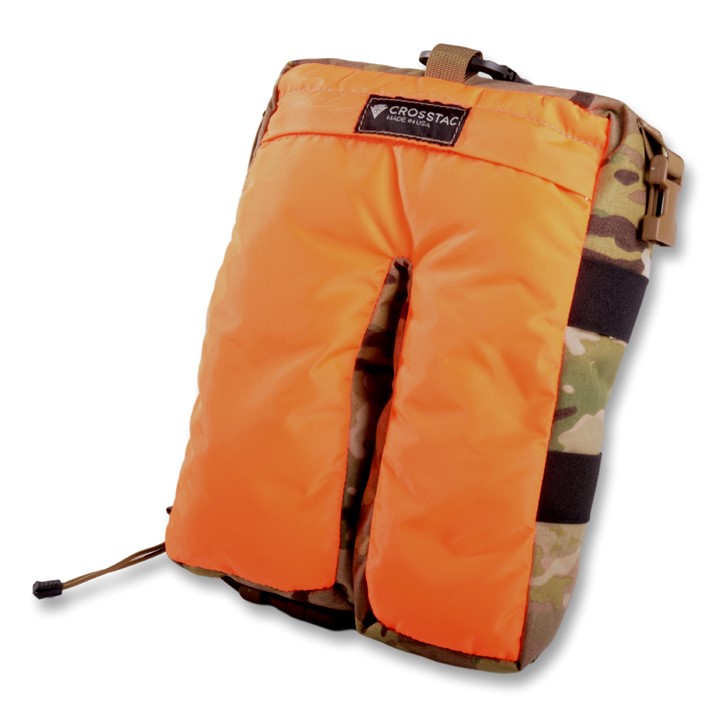 The team at Crosstac are competitive shooters and realized that set-up for shots during competition was often difficult. They took a sort of jack of all trades approach to the Viper, taking into consideration the creative stage designs that shooters often encounter at matches.
As such, the Viper includes legs that are different widths. This way, you can configure your arms for different angles. The asymmetrical leg design has three different heights; 4", 9" and 13" to support a variety of offhand shooting positions. A bungee cord on the side allows squeezing of the bag to get rid of extra air, making it firmer and also adding height. The weight is 10.5 ounces, and there's also a light carabiner for clipping external items. Bags can be clipped together for a stackable big block bag.
MSRP: $89.99. Available colors are olive drab, coyote brown, multicam/blaze orange, multicam arid and multicam.
Learn more at
www.crosstac.com
.