Federal Ammunition's Podium Wad, which is a key component in the company's High Over All competition-grade target loads, is now available for the general shotshell reloading market.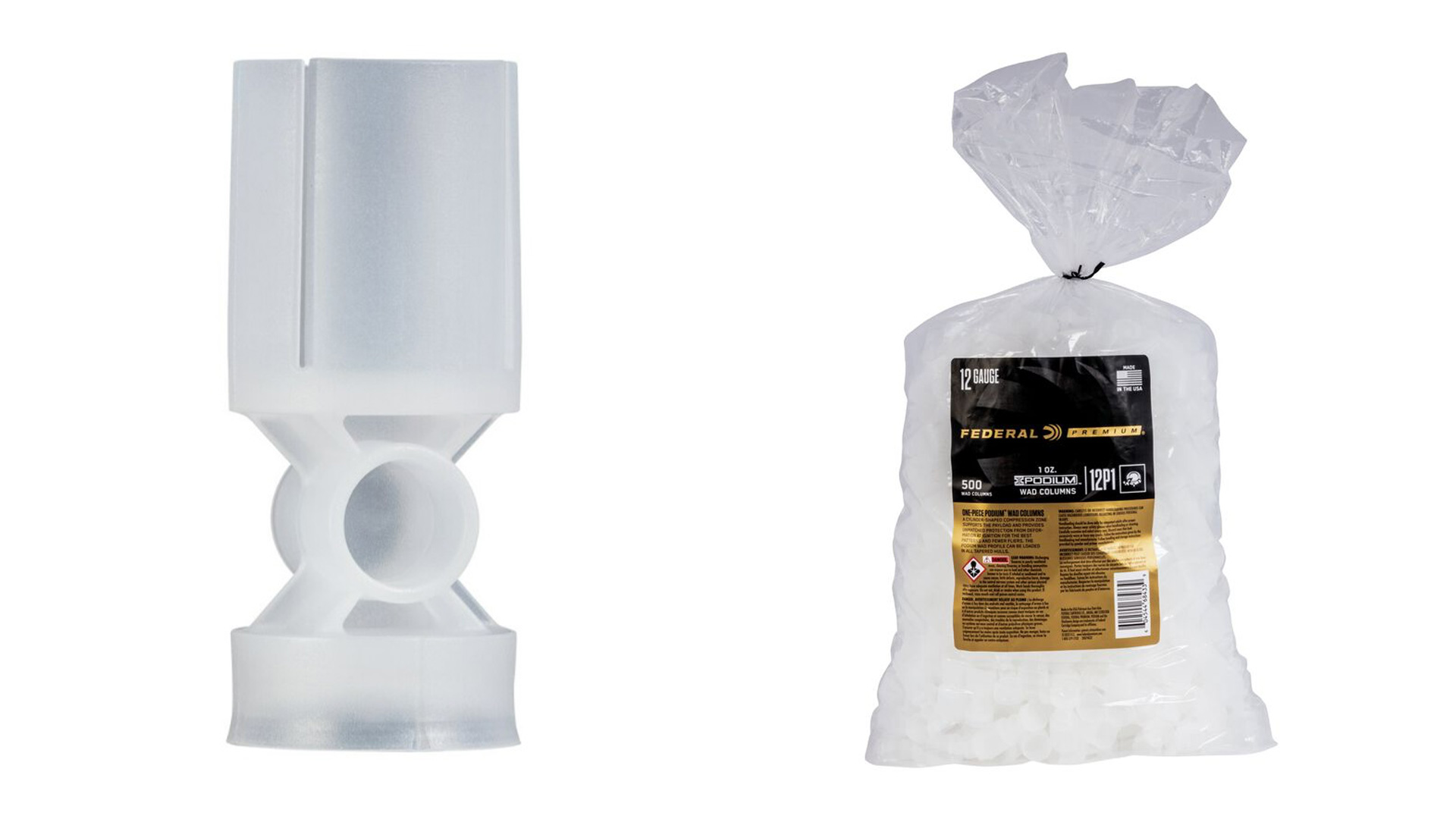 The Podium Wad's cylinder-shaped compression zone supports the payload at ignition for softer shooting. It also provides protection from deformation of shot pellets at ignition, helping to deliver effective patterns with fewer flyers. Plus, the Podium Wad's unique profile shape allows it to be loaded in all tapered hulls.
Federal Ammunition is now offering the Podium Wad in its catalog because customers have been requesting it as a reloading component. The High Over All factory loads are known for being able to be reloaded many times.
As mentioned, the profile allows for loading in all tapered hulls, including those found in popular shotshells such as the Federal Premium High Over All 12-gauge, the Remington STS Uni-body and the Winchester AA.
"Reloaders can now craft their next victory with the wad that's transforming clay target shooting," Federal Shotshell Product Director Dan Compton said. "Our unique Podium Wads drive peak performance in the best competition target loads we make, and they're now available as a component for reloading."
MSRP: $18.99. Federal's Podium Wads for shotshell reloaders can be purchased in both one- and 1⅛-ounce configurations in 500-count bags.
Learn more at federalpremium.com.