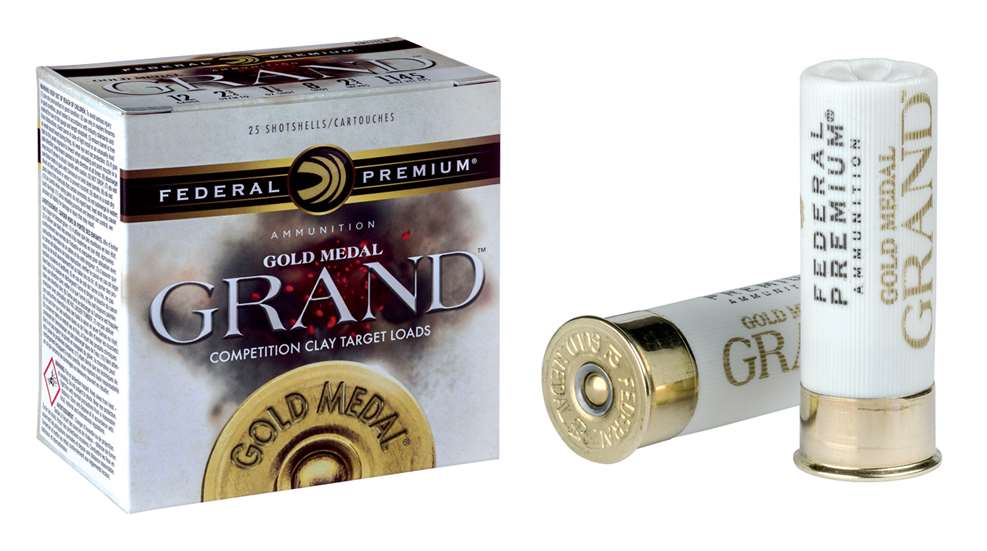 Federal Premium has a new option for competitive shotgun shooters. The innovative Gold Medal Grand Shotshells are a target load that promises reduced felt recoil, more reliable ignition, improved shot hardness and excellent reloadability.

Serious trap, skeet and sporting clay shooters have relied on Gold Medal shotshell performance for decades to crush the competition. Gold Medal rounds have broken world records and taken top honors at prestigious shoots—including the ATA Grand American. [SSUSA will be at the 2017 Grand American this August with Gold Medal Grand shotshells in tow, expect a full review shortly thereafter.]

No shotgun shooter enjoys the pain of recoil, especially over the course of a week-long shoot that can mean thousands of rounds fired. Many factors can influence felt recoil, but avoiding this serious punishment can be made easier with the Gold Medal Grand shells—the clever two-piece wad armed with SoftCell technology creates an air pocket within the wad, which basically serves as a cushioning chamber.

Dan Compton, senior ammunition product line specialist for Federal Premium said, "This not only absorbs energy, it delays the entire compression process, so the force hits your shoulder a little later and little softer."

Compton notes that the SoftCell system is based on a proven concept. "In the past, a version of this type of wad was used in some of Federal's shotshells. New molding and polymer technology allowed us to bring it back with Gold Medal Grand."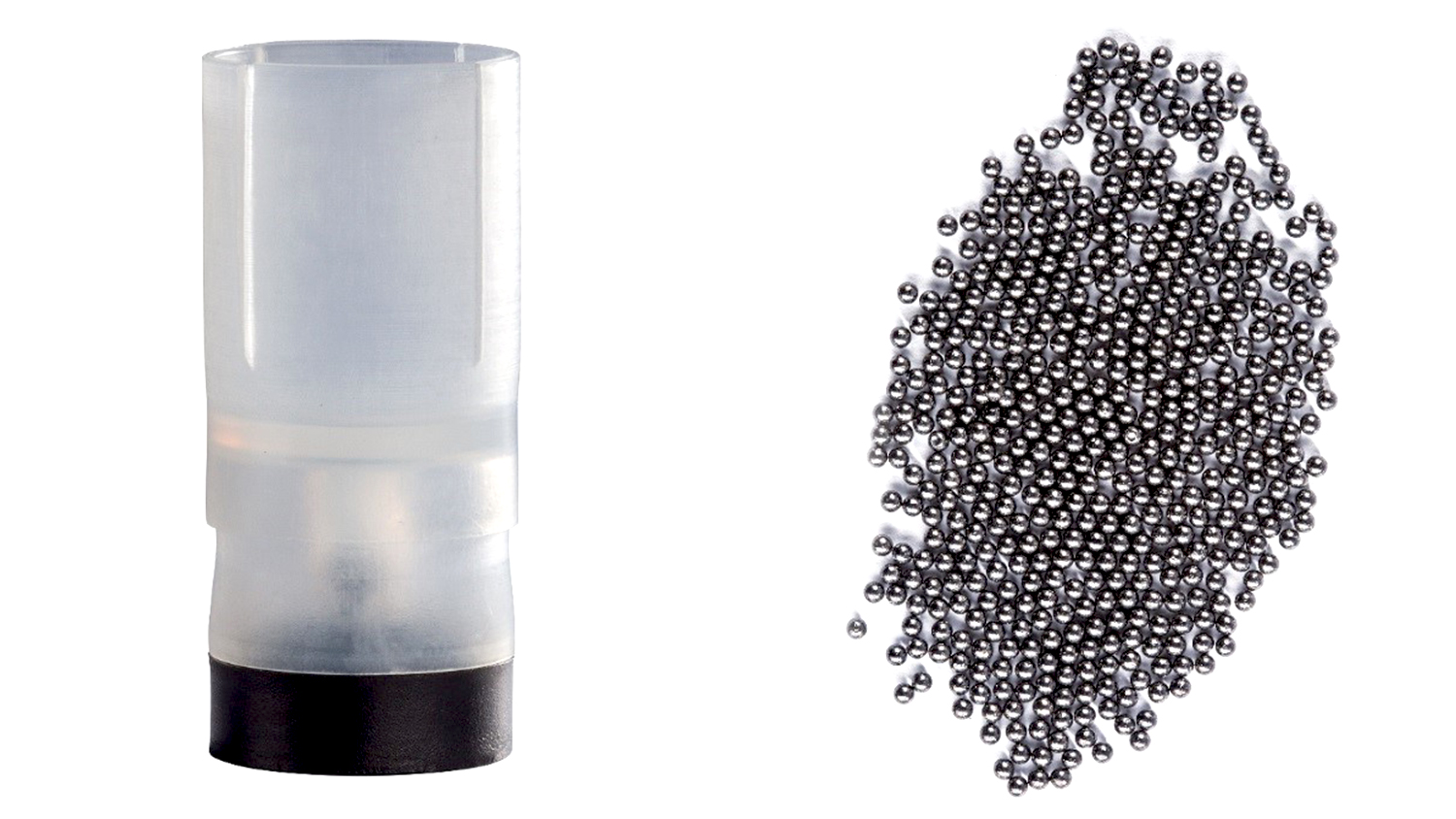 Federal Premium engineers bolted shotguns onto rigid test fixtures and used minute electrical impulses to precisely measure the recoil force generated by the new shells, discovering they had roughly 5 percent less recoil than current Gold Medal shotshells, and generated a more consistent range of force. During a long shotgun event, such as the Grand American—even a small percentage decrease in recoil can make a big difference.

The Gold Medal Grand's unique two-stage wad also produces tighter, more uniform patterns than one-piece designs. The cushioning effect of the wad and use of faster-burning propellants reduces the muzzle pressure that can throw off patterns."

To ensure tight, even patterns, Gold Medal Grand's lead shot is engineered for optimal hardness and density—utilizing a special lead alloy that provides the hardness of five percent antimony lead. Harder pellets don't deform as much and produce more consistent patterns. Testing conducted by Federal Premium engineers revealed that significantly more pellets from Gold Medal Grand loads hit inside a 30-inch circle at 40 yards compared to standard Gold Medal. The average increase in pattern efficiency was nearly 5 percent—coming in at 77.09 versus 72.96 percent.

Increasing hardness also means more downrange energy. "Hard shot breaks clay targets better than soft shot," Compton added.

MSRP: $11 per 25 round box. Gold Medal Grand shells feature a distinctive white hull and are available in shot sizes 7.5 and 8 for 12-gauge shotguns in 2¾-inch shell lengths. Dram and payload configurations are available with velocities ranging from 1100 to 1235 fps.