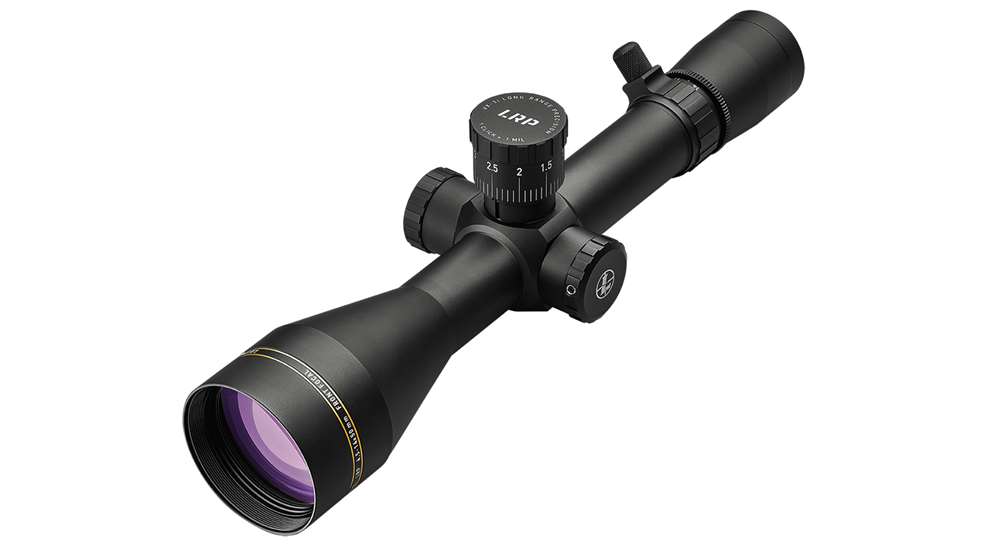 Leupold recently introduced the VX-3i LRP (Long-Range Precision) riflescope for shooters who want to push their performance to new distances. 
The VX-3i LRP delivers high-end features in a reasonably priced riflescope. The company says they are built to the same demanding standards and quality as the rest of the Leupold line of products.

"Long-range shooting has exploded over the past few years, thanks to the growing number of high-quality, affordable precision rifles," said Tim Lesser, vice president of product development for Leupold & Stevens, Inc. "We've taken more than 70 years of experience in precision optics and put that into the VX-3i LRP. The result is a high-end, long-range riflescope that's within most people's budget, be it for PRS, long-range target shooting or even hunting."

Building off the VX-3t and the Twilight Max Light Management System, the LRP offers the tools long-range shooters need in a performance optic. This optic should be a good choice for PRS competition rifles. 

Models will be available in either front focal plane or rear focal plane—meaning the shooter has a riflescope to match his or her preference. Larger, tactile adjustment dials feature a zero stop on the elevation. A capped windage adjustment comes standard with a thread protector.



Precise, tactile clicks deliver true tracking across the entire range of travel and are available in either ¼ MOA or 0.01 mil adjustments.



Reticles and adjustments are matched in either MOA/MOA or mil/mil, depending on the shooter's preference. Several of the most popular reticle options are available, such as the MOA-based Impact-29 MOA, Impact-32 MOA and T-MOA; or the mil-based TMR and the new Leupold CCH (Combat Competition Hunter) reticle. 

The Leupold CCH is a grid-based reticle providing holdovers and wind holds in mils. The CCH is a great choice for high-performance PRS rifles, but should also deliver in-the-field utility for hunters.



All VX-3i LRP models come with a removable throw lever that screws directly into the power selector ring, allowing for magnification adjustments even when wearing gloves. To remove, simply unscrew the throw lever and insert the plug.



MSRP: Ranges from $1105 to $1235. The VX-3i LRP is available in 4.5-14x50mm, 6.5-20x50mm and 8.5-25x50mm models.