Galco's new Holster Care Kit (MSRP: $34) makes it easy to care for leather holsters, belts and ammunition carriers that require periodic maintenance.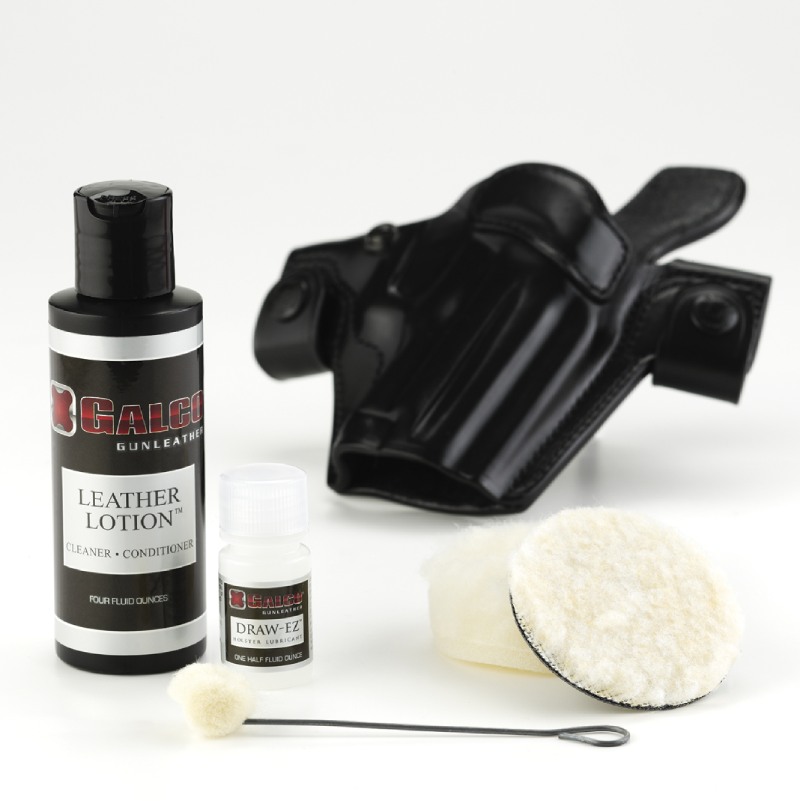 The kit includes a four-ounce bottle of Galco's Leather Lotion, a cleaner and conditioner that is specially formulated to clean and preserve naked and exotic leathers. Using a special wax-free formula, this lotion removes surface dirt and also provides water resistance. However, it should not be used on suede, nubuck or napped leathers.
In addition, the kit has a ½-ounce bottle of Draw-EZ, which is applied to the inside of leather holsters to shorten the break-in period and to provide a slicker draw. When applied sparingly to the interior surface of the leather pocket, Draw-EZ will not be absorbed by the leather, or alter the fit or finish of the holster. Also, the finish of the firearm nestled inside the holster will not be harmed.
Learn more about the new Galco Leather Holster Care Kit at galcogunleather.com.
---
Read more:
Review: CZ Shadow 2 Optics-Ready