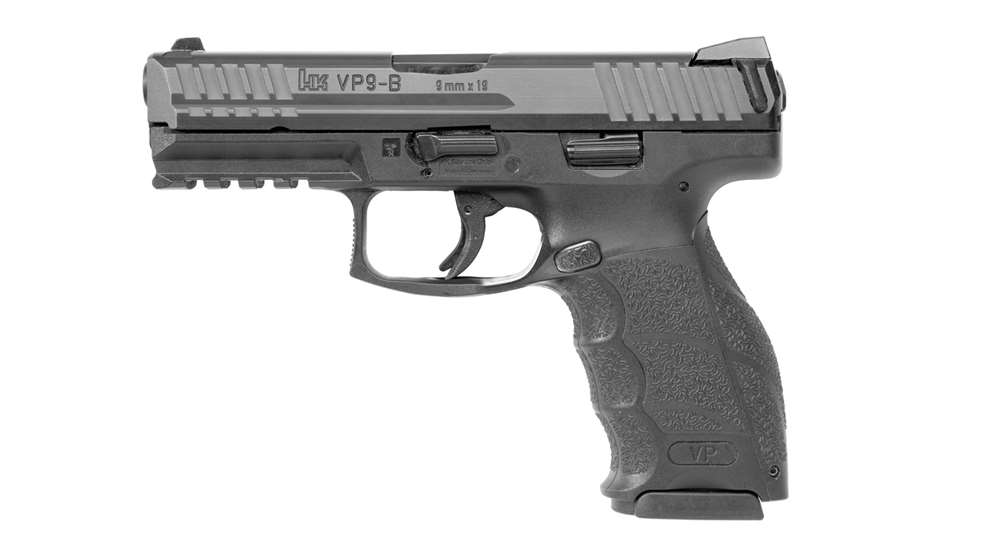 Heckler & Koch has announced a new model in the VP9 pistol line chambered in 9mm. The VP9-B
(MSRP: $719, hk-usa.com)
is a striker-fired handgun that uses the same magazines as other VP9 pistols.
A new option is the reversible push button magazine release, another is the ambidextrous paddle mag release. One or the other must be chosen at time of purchase.
The grip frame is highly adaptable, allowing exchange of the three included backstraps and the six grip panels. There are 27 different combinations available, allowing for a high degree of customization.
Barrel length is 4.09 inches. Polygonal barrel profile, six grooves. The standard pull of the VP trigger is 5.4 pounds. 
Total overall length of the VP9-B is 7.34 inches. Weight, sans magazine, is 26.56 ounces.
The VP9-B 9mm is available in two different SKUs, one with two 15-round magazines, the other with two 10-round magazines.