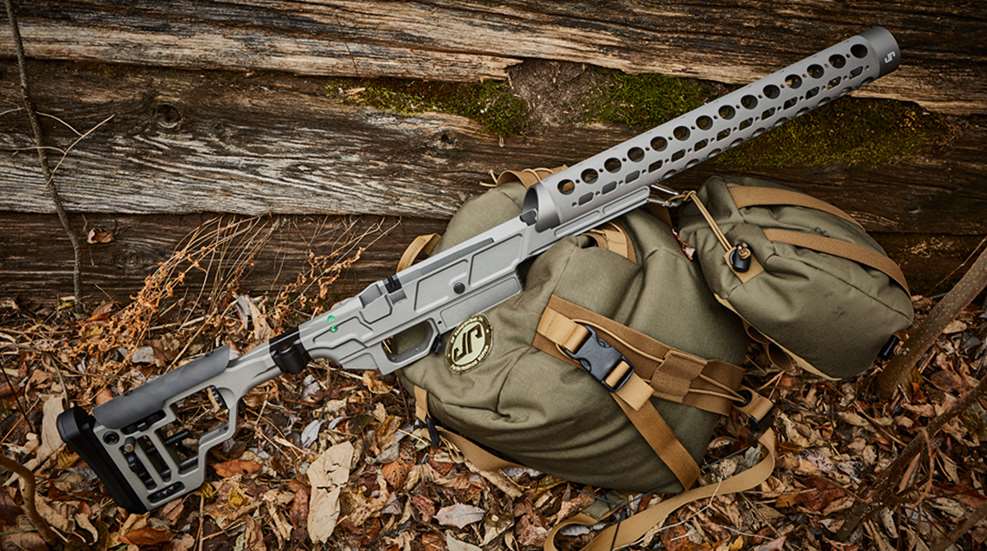 JP's new manual rifle chassis, the Advanced Precision Ambidextrous Chassis (APAC) is compatible with nearly all Remington 700-pattern actions.
The APAC is a V-block chassis system is machined from lightweight 6061-T6 aluminum and is considered the latest evolution of the original JP AMCS chassis that debuted in 2006. The APAC maintains a focus on maximizing AR ergonomics in a bolt-gun platform. As such, the fully adjustable buttstock can adjust to the needs of the shooter, as well as offering compatibility with any AR-style pistol grip. Height, length and cant adjustments are made with quick-lock tension wheels.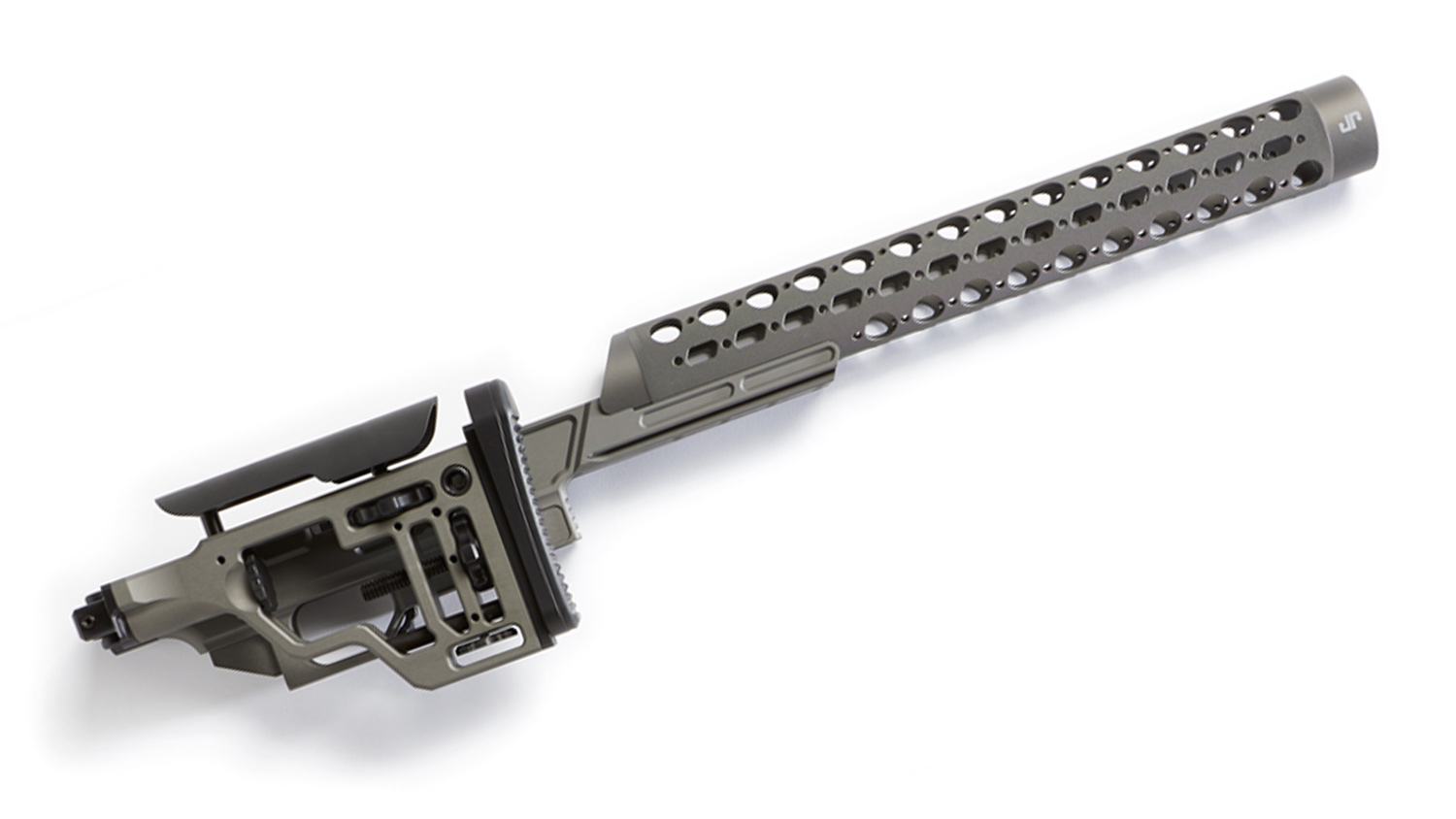 Fully ambidextrous, this collapsible stock is also reversible to fold over the bolt handles on either side of the chassis block. The ambi design allows it to accept both right- and left-handed rifle actions. There's also an integrated bubble level as well.
The APAC is compatible with JP MK III hand guard accessories and AI-pattern magazines. It comes standard with a durable, hard-anodized finish and is also available with a custom Cerakote finish.
MSRP: $1,599. Learn more at
JPRifles.com
.