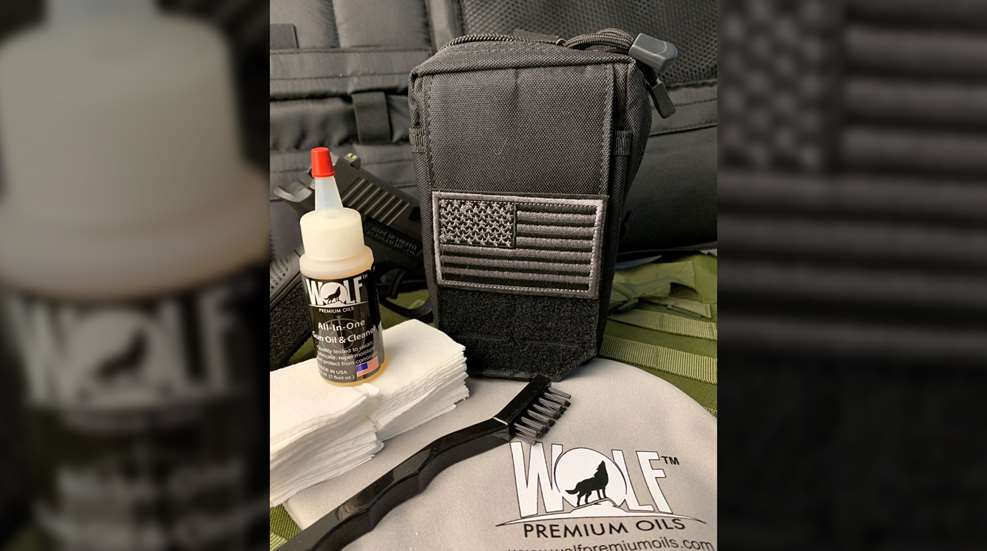 Kinetic Concealment is launching a new Tactical Gun Cleaning Kit billed by the company as "a comprehensive solution for maintaining and cleaning firearms."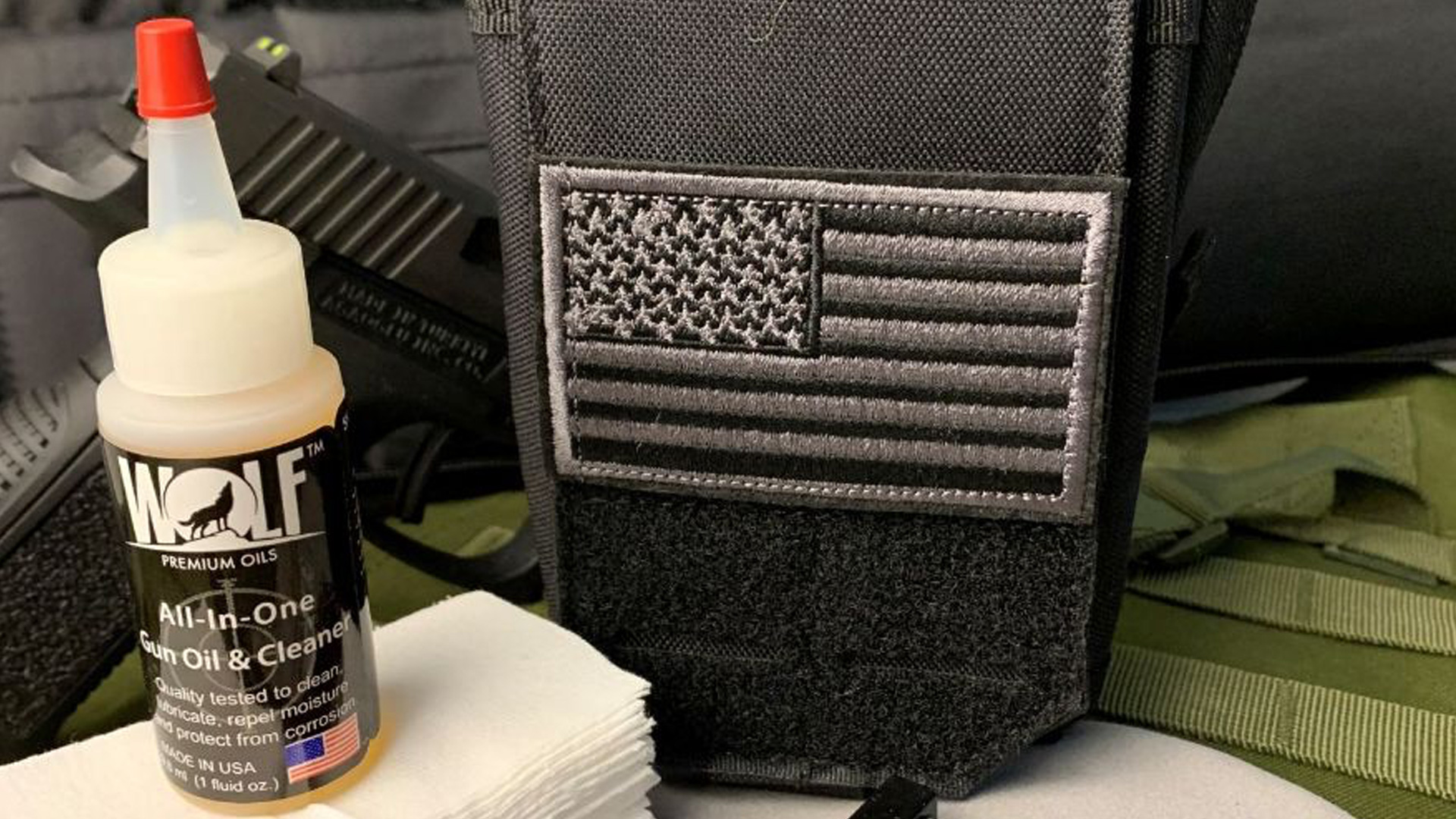 While normally known for holsters, this new kit from Kinetic Concealment is bargain priced at $29.95. As such, it could prove to be a solid purchase for shooters as a firearm cleaning kit to throw in your range bag for use in the field or at the range.
The new Tactical Gun Cleaning Kit from Kinetic Concealment includes a high-quality cleaning cloth, cleaning brush, 100 cleaning pads, plus a one fluid ounce bottle of Wolf All-in-One gun oil and cleaner. In addition, the kit comes with a special tactical pouch that is designed for easy storage and transport. The pouch features extra pockets for even more convenience. Not a bad small firearm maintenance kit for the price of $29.95.
Go to kineticconcealment.com to learn more about the company's new Tactical Gun Cleaning Kit.