McMillan's new Z-series is a collection of universal-fit fiberglass rifle stocks. The first model in the lineup is the Z-1, which is designed to fit most Remington-type actions and the majority of barrel contours with no modifications required, whether from the factory or by the user.
The Z-1 stock was designed with long-range competition in mind, including precision shooting-friendly elements derived from McMillan's A6, A10 and A5 stocks. The oversized bolt notch accommodates nearly every size of bolt heads, and thanks to the low stock line there is no need for ejection port relief. Plus, the squared fore-end is an ideal surface for a bipod (6-inch Picatinny rail attachment point) that can provide extra stability.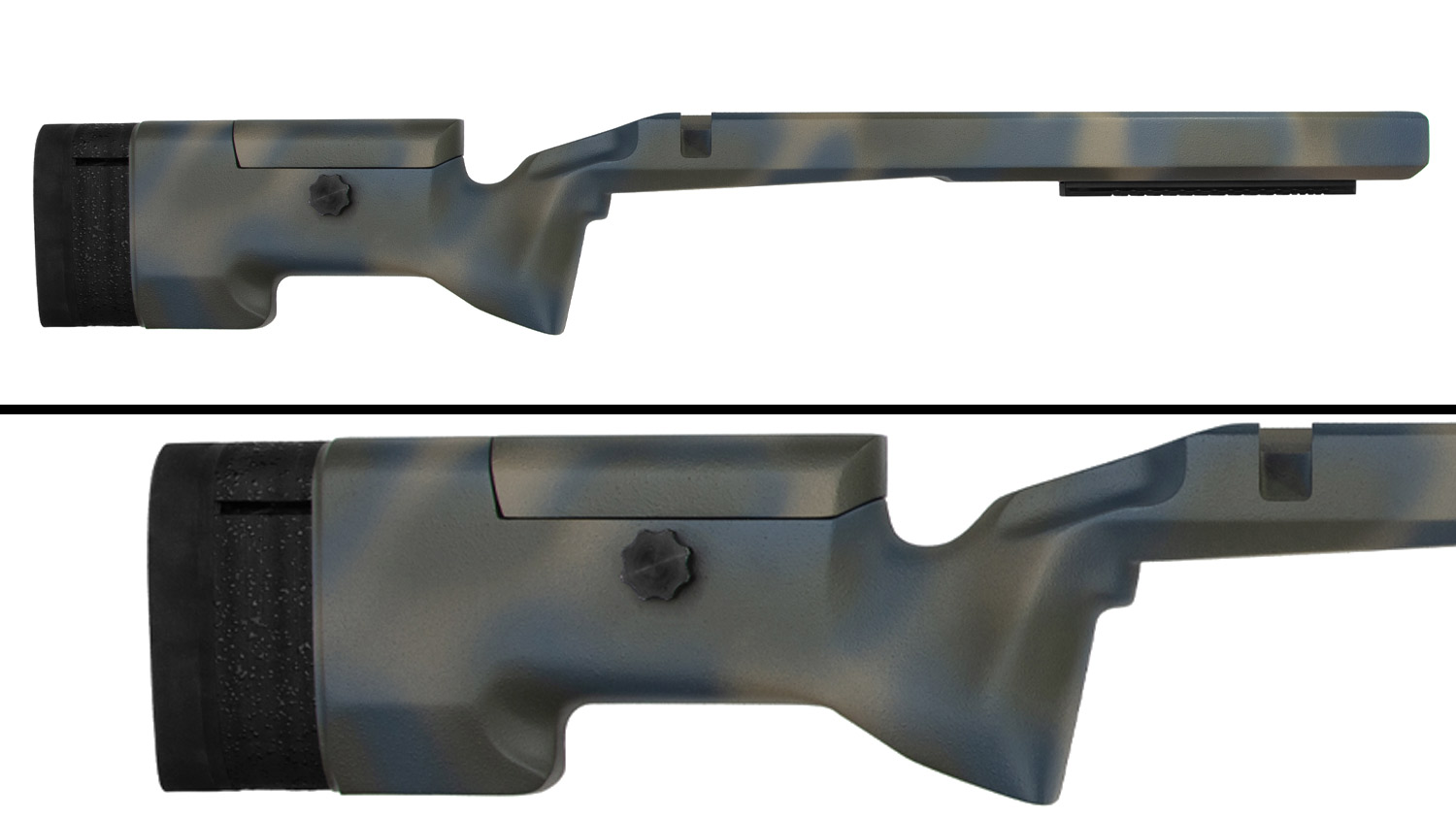 The firing hand grip is vertically oriented for optimal trigger finger geometry. A thumb shelf placed above the grip and behind the action tang provides thumb support. At the top of the grip is a finger stop that allows the trigger finger to rest in exact alignment with the trigger. And, since the Z-1 is inletted to accommodate nearly all barreled actions that has the same action diameter and guard screw spacing as the Remington 700, production is of the stock is streamlined—which should translate into more availability and minimal wait time for customers.
Overall length of the stock is 30.75 inches, and the weight is approximately 4 pounds.
MSRP for the new McMillan Z-1 universal fiberglass stock ranges from $700 to $941, depending on options. Learn more at mcmillanusa.com.
---