The Scholastic Clay Target Program (SCTP) and USA Shooting recently announced the formation of the SCTP/USA Shooting National Team. The team will be comprised of 12 athletes that place in the top three for men and women in Bunker Trap and International Skeet at the SCTP National International Style Championships being held in Colorado Springs, CO, this July.

These athletes will receive a USA Shooting jacket, paid fall selection match fees and ammo, along with an SCTP National Team vest, and five cases of NobelSport Quattro Finest International ammunition. More details concerning the training camps and the naming of a head coach for this team will be forthcoming.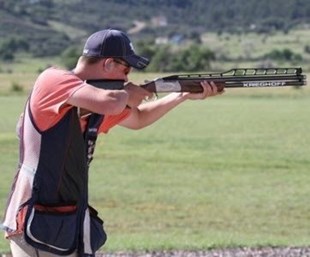 "What a great opportunity to advance in the international shooting disciplines for these athletes and families," Tom Wondrash, SCTP national director, said. "This has been a thought for several years and now working with USA Shooting, we are seeing this become reality. We are able to now showcase 12 athletes instead of the four we have in the past and also help define a clearer path to the U.S. National Team and the Olympics."

These 12 spots will be re-earned at the SCTP International Nationals each year. The SCTP is the official youth shooting program to USA Shooting and provides a pipeline for future international shotgun competitors.

More information is available at www.sssfonline.org.