The NRA is proud to announce that as of today, match officials for approved tournaments will be able to report scores through the NRA Tournaments website—the same one used to register the thousands of sanctioned tournaments across the nation. Initially, all disciplines will be included with the exception of Silhouette.

Here's how it works: when approved tournaments are sanctioned, an email for each tournament number with corresponding access code and reporting link will be sent to the match sponsor.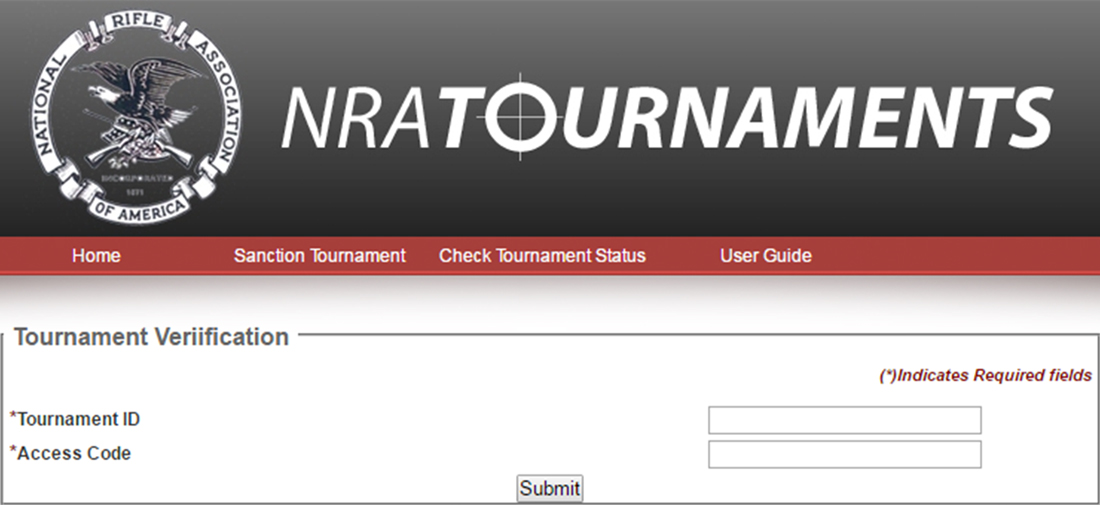 By visiting tournaments.nra.org/views/tournamentscores.aspx match scores can be reported, and additionally tournament fees can be paid securely. To do this, you will need the aforementioned tournament number and access code included in the email sent to you during the sanctioning process.

If you have an approved tournament that has already been sanctioned, you can email [email protected] for access codes, and to answer any questions about this new process.

To register for an NRA approved tournament visit: competitions.nra.org/tournaments.