by
posted on January 30, 2020
Support NRA Shooting Sports USA
DONATE
SHOT Show—the time of the year consumers are flooded with photos, social media posts and articles about exciting new products. While not all shooting disciplines are equally represented at the SHOT Show, there is something for everyone, even if it does not appear so at first. Below are five items that caught my eye from the show floor this year in Las Vegas.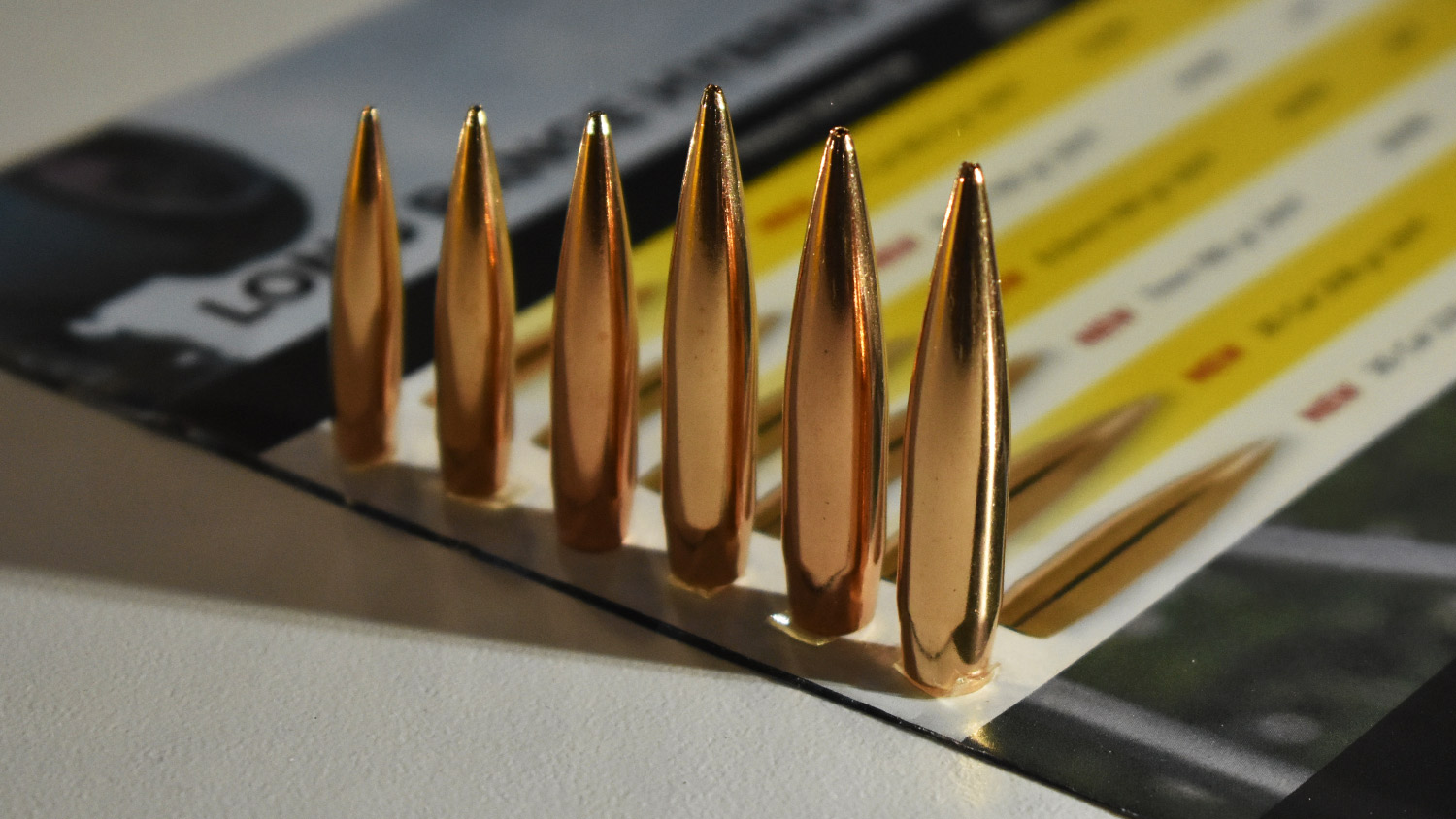 For the high power rifle and long-range competitor, Berger brings its .22 cal. 85.5-grain Long-Range Hybrid Target bullet. Released late last year, it's still receiving attention—especially with winter being prime reloading season for competitive shooters. This new projectile features an improved center of gravity and more consistent ballistic coefficient paired with Berger's Meplat Reduction Technology (MRT). Berger seeks to revolutionize long-range with this offering, by making .22 cal. rifles more competitive at 1,000 yards. Designed to remain supersonic past 1,000 yards, its ballistic coefficient (BC) attains best stability from a 1:7-inch twist barrel, with the BC slightly lower with a 1:8-inch twist rifle barrel. Personally, I am excited to see how it performs in a standard service rifle at 1,000 yards. A 100-count box retails for $41.99.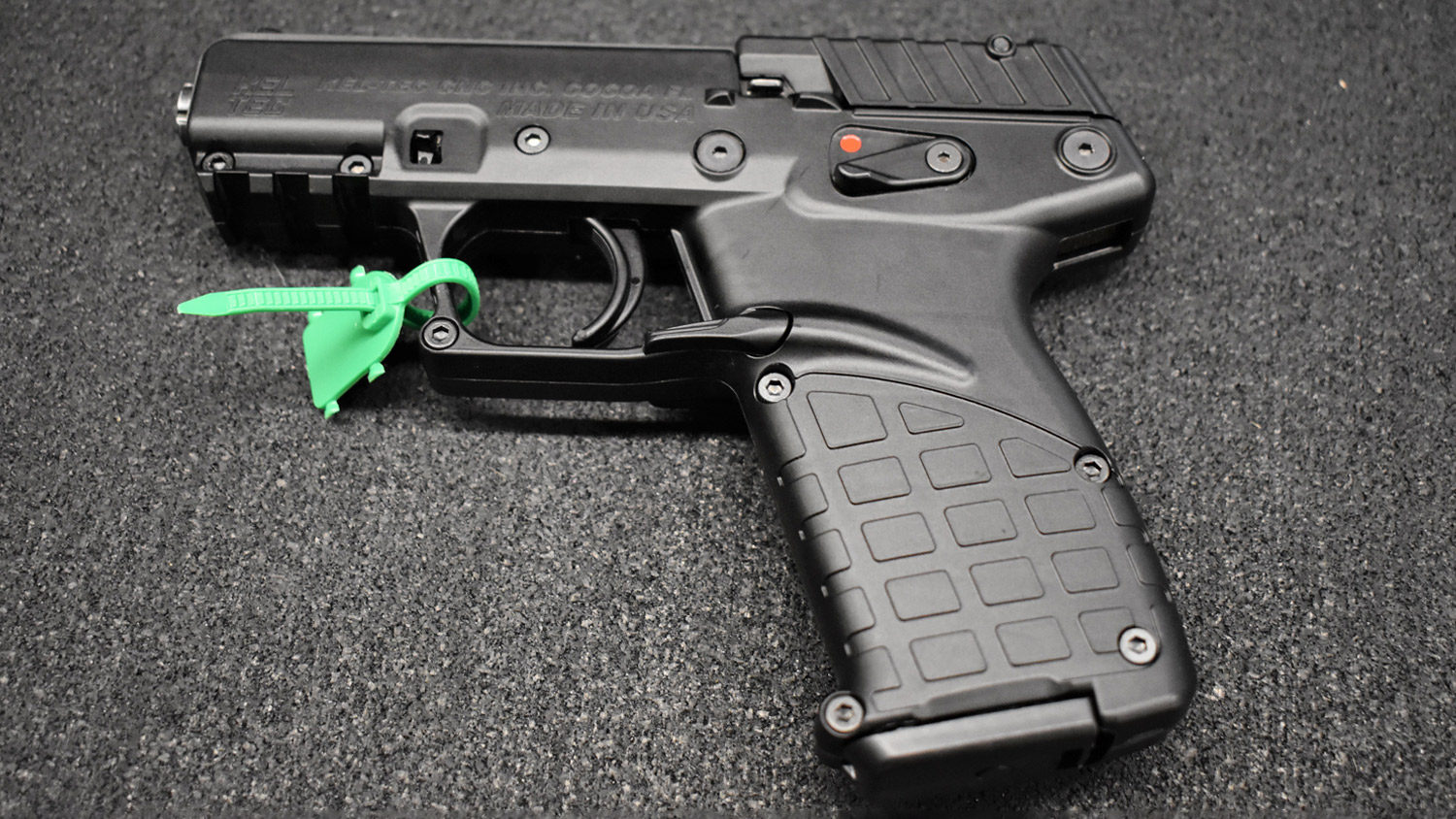 One of the most economical new releases this year, Kel-Tec's P17 .22 LR retails for $199 and comes with three 16-round magazines. Designed to weigh under a pound fully loaded, this pistol has a threaded barrel, Picatinny rail, and ambidextrous safety and mag release. Kel-Tec offers it as a carry gun, or an inexpensive first pistol for new shooters, or just as a new rimfire for the gun safe. While I did not have the opportunity to shoot the P17, just holding it gave me a good idea of what I could expect. A small frame makes it easy to hold. The ambidextrous safety and mag release make it a good option for new shooters, or for someone who plans to let others fire it. I must admit that the gun had a plastic feel to it which I did not care for, but at this price point you really can't complain. The P17 should find its niche as a great starter gun for new shooters, plinkers and as a small carry pistol—but is not designed for competition.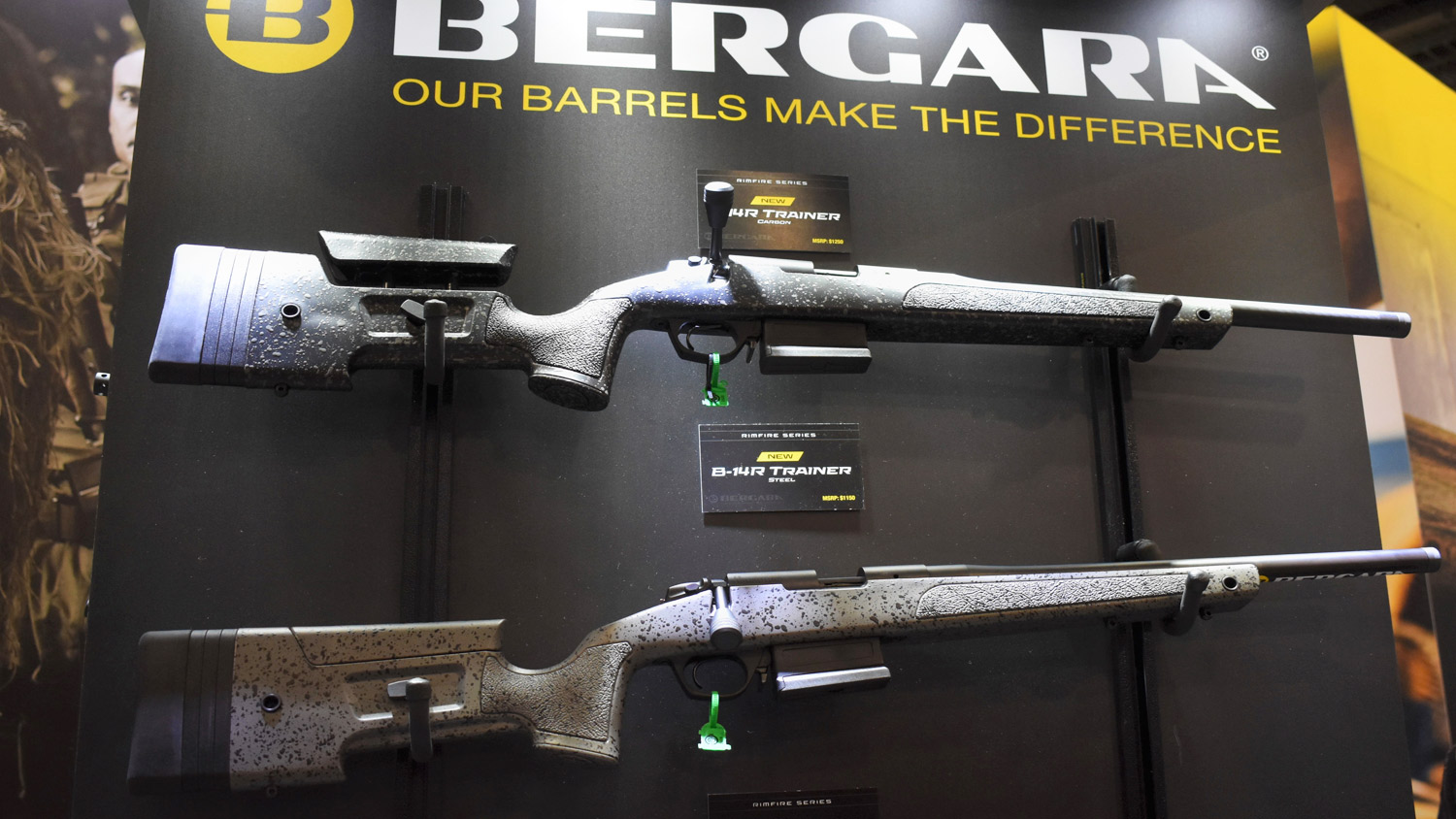 On the opposite side, Bergara's B14 R Trainer rifle in .22 LR is built for competitive shooting. My greatest regret of SHOT Show was not knowing about this rifle until after Industry Day at the Range. The B-14 R serves to fit the needs of long-range rimfire competitors; as well as those looking for an affordable, short-range practice option similar to their centerfire. Though retailing at $1,150, this rimfire is compatible with all Remington 700 stocks, bases, and triggers—allowing for nearly endless customization options. Weighing in at 9.25 pounds, this rifle features an 18-inch barrel with 1:16-inch twist, adjustable cheek piece and length-of-pull, plus a single-stack, 10-round magazine. Though I have not shot any precision rimfire matches like NRL22 or PRS .22 LR, this would be a fun gun to start, given the availability and low-cost of rimfire ammunition.

In need of rimfire ammo to feed the B14 R? CCI developed its Clean-22 Steel Challenge load with competition shooters in mind and in heart. For each box of Clean-22 Steel Challenge sold, CCI has promised to donate some of the profits to USPSA to encourage participation in the shooting sports. This promotion runs through December 31, 2021 with a box of 100 retailing for $10.99. Designed to reduce copper and lead fouling in the barrel, Clean-22 Steel Challenge ammunition features a polymer bullet coating that does not leave a residue. The ammunition reportedly reduces lead buildup in suppressors 60 to 80 percent. Two types are offered, the high velocity and the subsonic, both with a 40-grain round nose bullet. Marked with a fluorescent red coating, the high velocity ammunition reaches 1235 fps while the blue subsonic reaches 1070 fps. Though I have never shot Steel Challenge, a cleaner rimfire ammunition with sales promoting the shooting sports is of particular interest to me for silhouette shooting.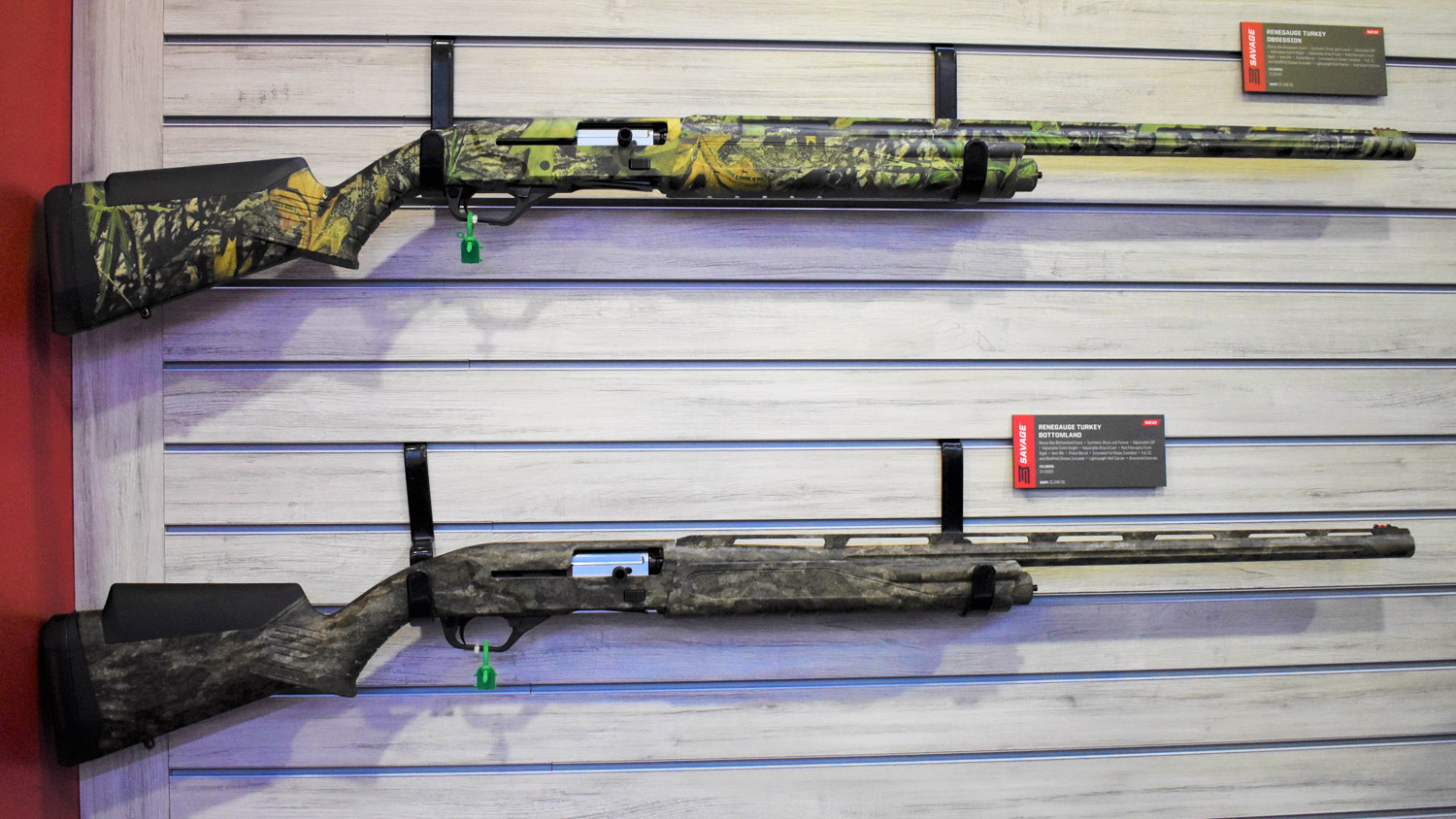 Rimfire pistols and rifles are known for low recoil. In the shotgun world, semi-automatics are often easier to handle for the same reason. Savage Arm's new semi-automatic shotgun line, named Renegauge, features four models designed for hunting and for competitive shooters. The Renegauge Field retails for $1,449 and is available with a 26- or 28-inch barrel—designed for 3-gun and action shooting. The Renegauge Turkey Bottomland, Renegauge Turkey Obsession and Renegauge Waterfowl all retail for $1,549. The two turkey options are available only with a 24-inch barrel while the Renegauge waterfowl has an option of a 26- or a 28-inch barrel. All models are 12-gauge with 3-inch chambers—the focus placed on a patented dual regulating inline valve (D.R.I.V.) gas system. This makes it possible for both high power and low power loads to cycle consistently. Excess gas emission allows for optimal bolt carrier velocity across loads from 2¾-inch cartridges to 3-inch Magnums. The bolt carrier is one single piece for increased strength and simplified maintenance. Easily customized, each Renegauge shotgun includes three recoil pads, three comb height inserts and a shim kit. A hard case and three choke tubes are also included. Building upon Savage's AccuFit system, this is another way to make firearms more customizable and comfortable for the user. Investing in a firearm that can grow with a person or be fitted to multiple users is invaluable as it saves money and allows families and friends to experience the outdoors together.
These are only five of the products released at SHOT Show 2020. Though this was only my second year at the show, it amazes me at what the industry brings to the table every year. Each product highlighted above can serve a crucial role in introducing both children and adults to the outdoor world, as well as expand the horizons of those already involved.
---
Want more SHOT Show 2020 news? Check out these articles from across the NRA Publications network: