by
posted on January 29, 2020
Support NRA Shooting Sports USA
DONATE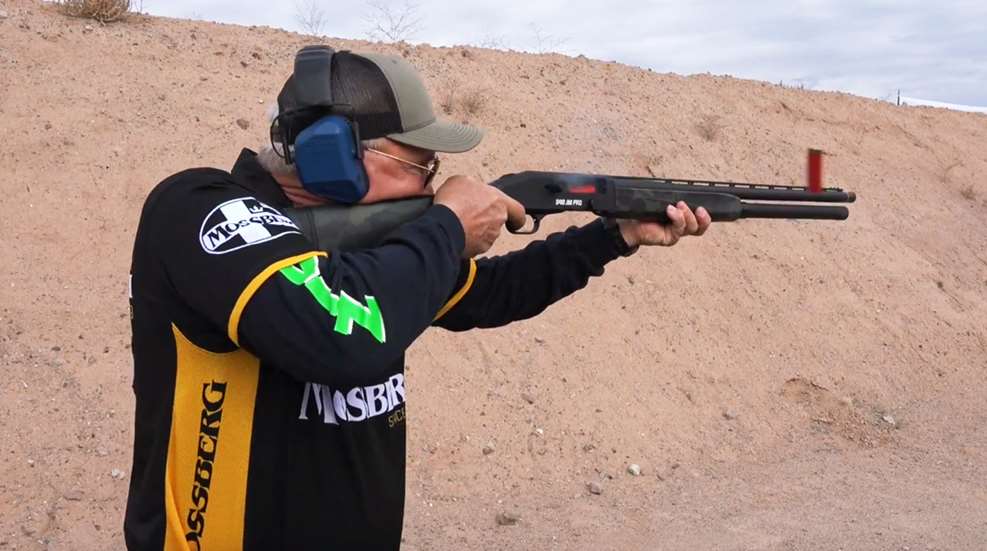 SHOT Show, the annual trade show held in Las Vegas, showcases the latest and greatest in firearms, ammunition, gear and more. With a bevy of new and improved products, as well as innovative ideas brought to life, it can be intimidating to figure out which items are worth your time.
Here are 10 firearms that stood out on the crowded show floor this year. (Note: they are not listed in any particular order.)
Mossberg 940 JM Pro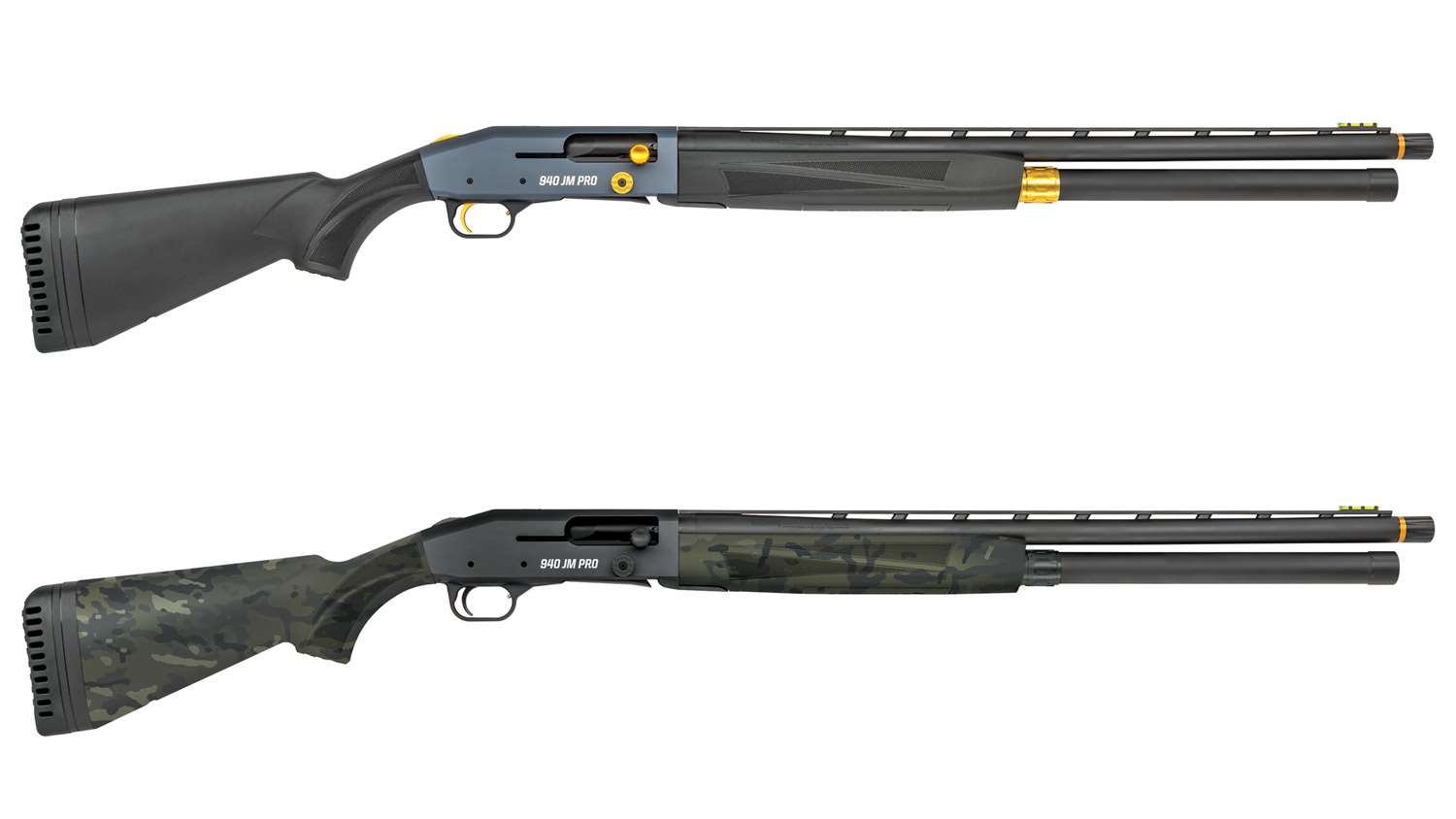 Two years in the making, the new Mossberg 940 JM Pro 12-gauge autoloader was developed with father-and-daughter team Jerry and Lena Miculek. Built with competitive shooting in mind, trust when we say this thing can empty a magazine really fast in the right hands. (Watch this video where American Rifleman's Evan Brune and Shooting Sports USA's John Parker observed Jerry himself straight up shred it with his new namesake shotgun at SHOT Show's Industry Day 2020.) High marks go to Mossberg for including an innovative new gas system, along with a fat loading port that will help with quad loading. A competition-ready stock with 1.25 inches of adjustable length-of-pull (13 to 14.25 inches), plus incremental stock shims to facilitate drop at comb and cast adjustments are also standard. $1,015, Mossberg.com.
Bergara B14 R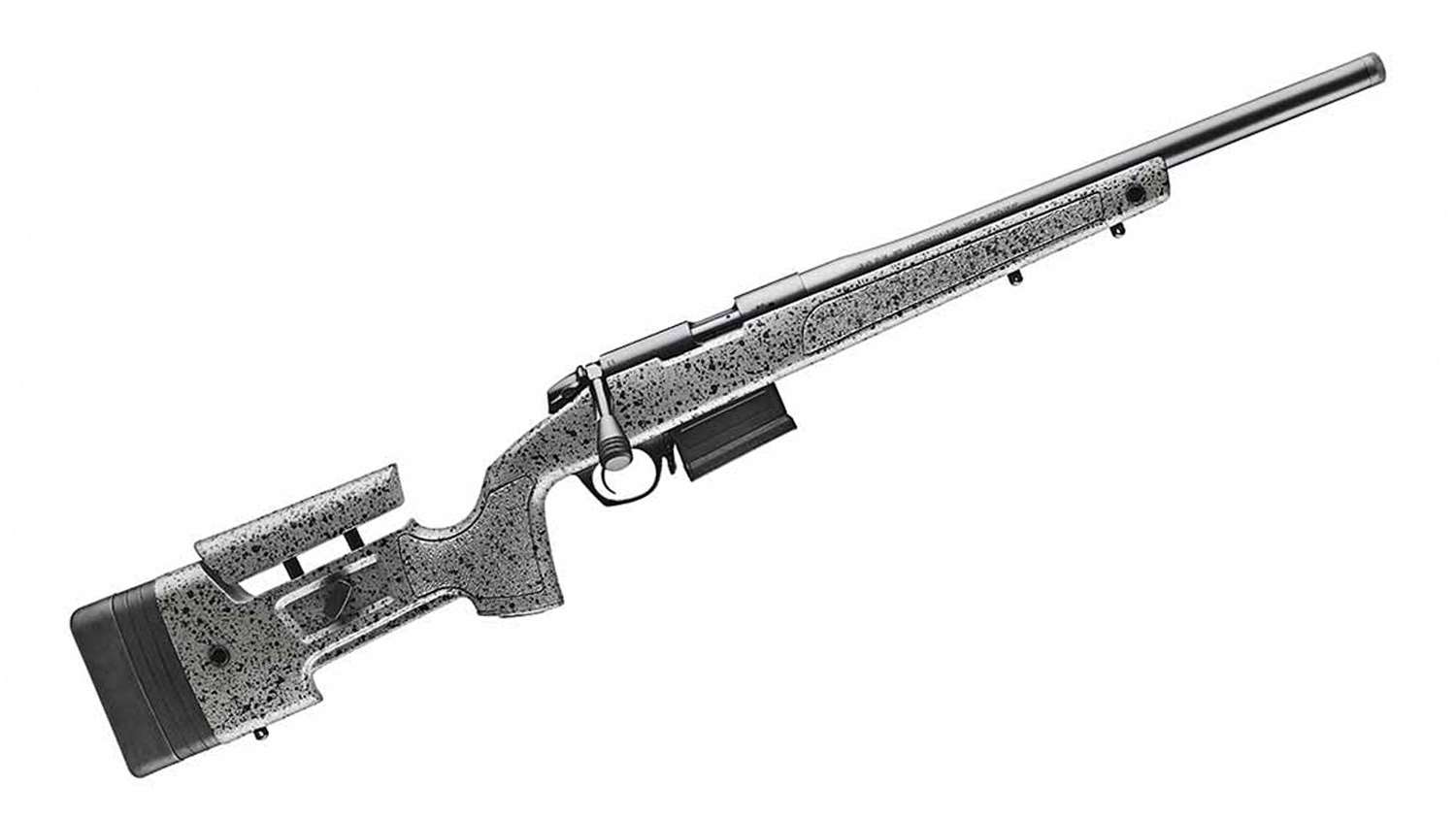 If you've been thinking about getting a precision rimfire rifle, look no further than the B14 R from Bergara, which mates the company's B14 action with the HMR stock molded with a mini-chassis. It's packed with a ton of features that will aid in both precision rimfire and training roles, like a floating bolt head design with a non-rotating gas shield, and a single-stack magazine that's built to the same dimensions as a standard short-action AICS mag. Since it's a Bergara, you know the barrel is top-spec, in this case the 4140 Bergara 18-inch with 1:16-inch twist and a 1/2-28 threaded muzzle. $1,150; BergaraUSA.com.
New Colt Python .357 Mag.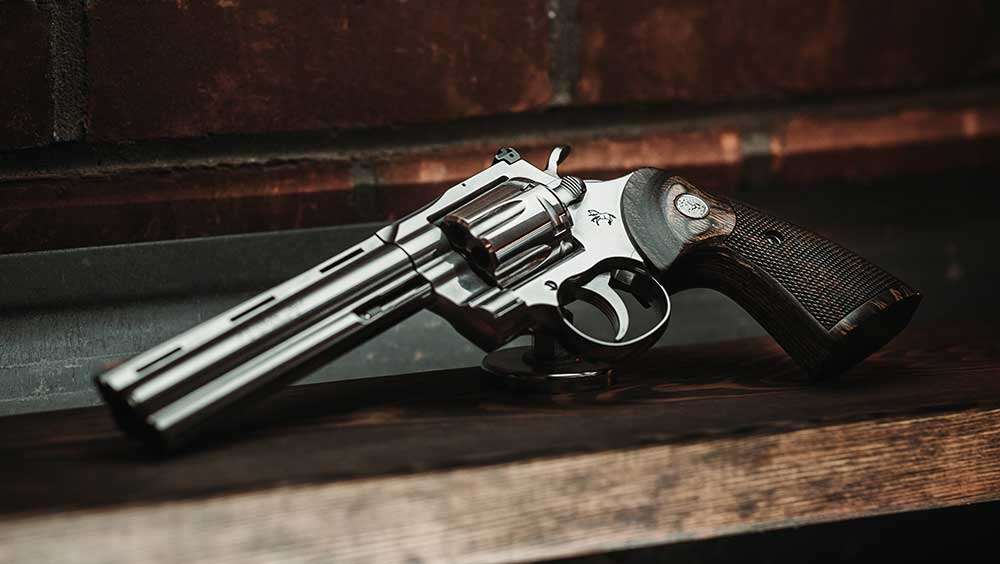 Colt's relaunched Python takes the best elements of Colt's expertise in revolvers and crams it all into a sleek, modern six-shooter. The new Python is built with stainless-steel frames, barrels and cylinders polished to a semi-bright finish. With a focus on merging modern technology with the timelessness and sensibility of the original, the Python is outfitted with a next-generation trigger system that promises consistent trigger pulls in both single-and double-action modes. Colt says the DA pull has a maximum range of 7 to 9.5 pounds. Two barrel lengths are available: 4.25 inches and 6 inches. Our favorite part—the Colt medallion. $1,499; Colt.com.
Laugo Arms Alien 9mm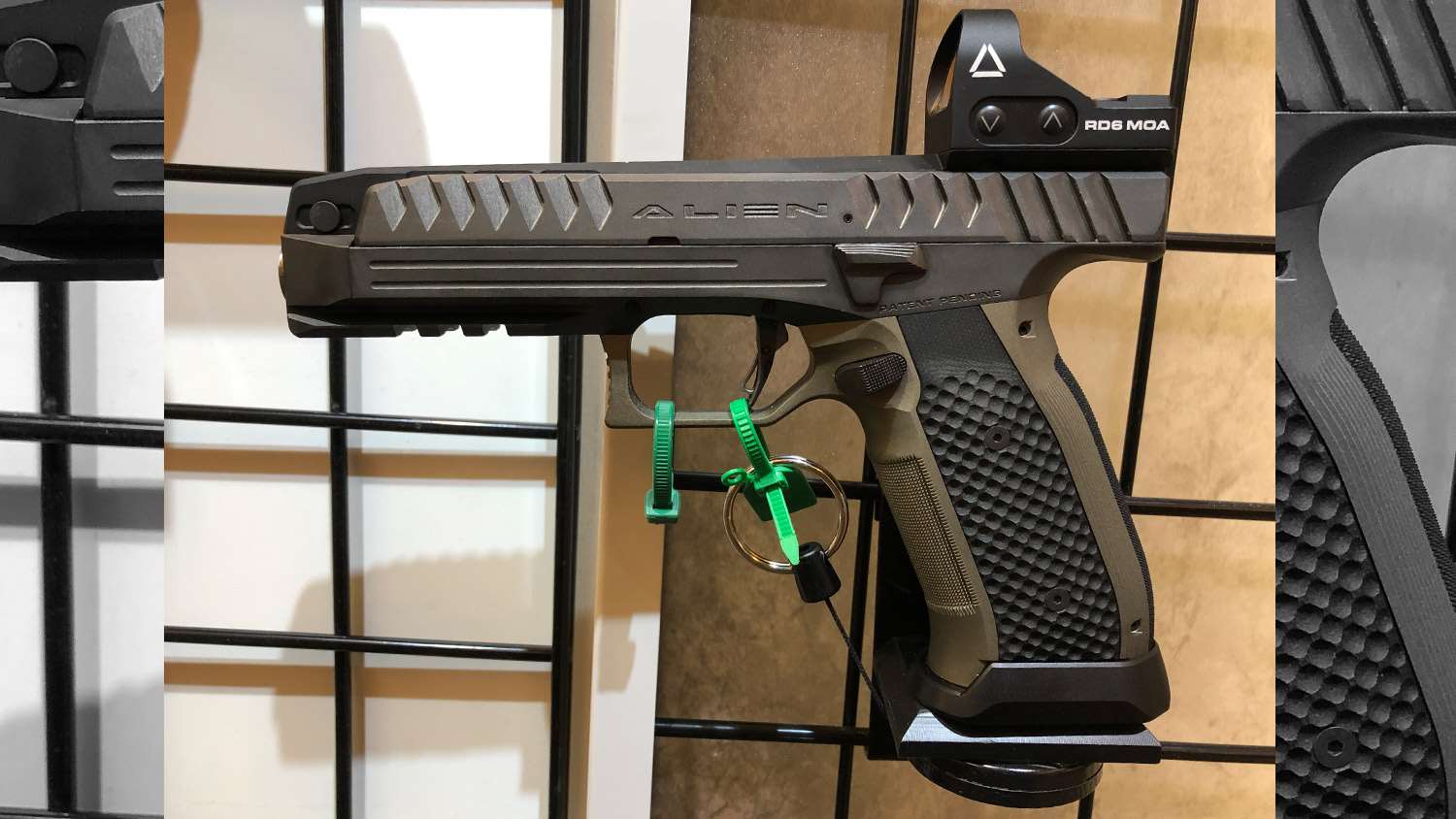 Laugo Arms' Alien, a gas-piston operated, fixed barrel pistol with a non-reciprocating top strap, literally approaches pistol operation from a different angle. According to the company, the Alien 9mm pistol has the world's lowest bore axis. The aforementioned top strap keeps the sights from moving. And, the Alien just looks really cool. Originally designed for use by military forces, the Alien is perfect for competitive shooting disciplines like IDPA and USPSA. But if you want to get one, be prepared to fork over some dough first, because this pistol that's imported by Lancer Systems isn't cheap. $5,000; lancer-systems.com.
SIG Sauer Cross Rifle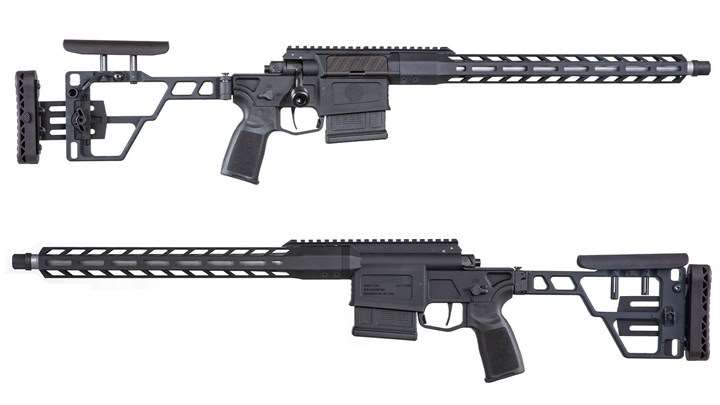 SIG is back at it again with innovative design, this time with the Cross rifle. While the Cross is fairly normal on paper, things get interesting when you fold the precision-adjustable stock that's operated with a push button. The stock, which surprisingly enough can be manipulated with one hand, is just the beginning. This short action rifle has a two-stage match trigger (adjustable from 2.5 to 4 pounds), a 60-degree throw bolt handle and free-floating M-Lok handguard. Three calibers are available: 6.5 Creedmoor, .308 Win. and .277 SIG Fury, which is SIG's new hybrid ammunition. $1,779; SIGSauer.com.
Glock G44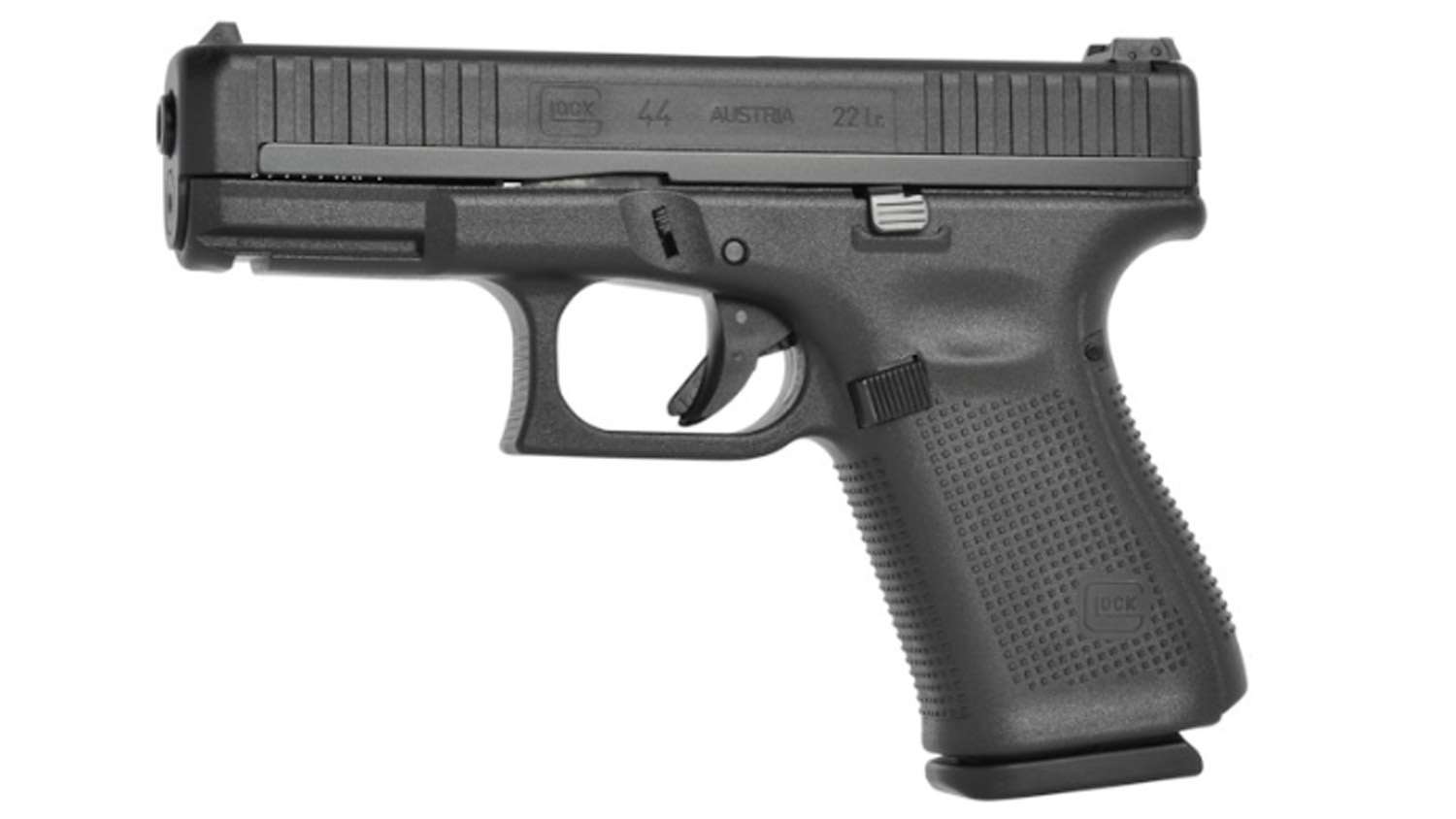 Glock's trying to rethink the .22 LR pistol shooting experience by entering the crowded rimfire pistol market. The new G44 became a big deal quickly by virtue of the fact that it's a rimfire Glock pistol. That's something we've never seen before. People will buy the G44 solely based on that. The G44 has what Glock calls a "hybrid steel" slide that's light enough to reliably cycle .22 LR ammunition, a Glock Marksman barrel and adjustable rear sights. And as a high-quality rimfire pistol that's similar in dimensions to its big brother, the iconic G19 9mm, the G44 has value as a practice gun that won't punish your wallet or your shooting hand. What's more is the G44 is lightweight at 15.94 ounces (unloaded) and affordable. $359, Glock.com.
Volquartsen Ultralite Modshot Rimfire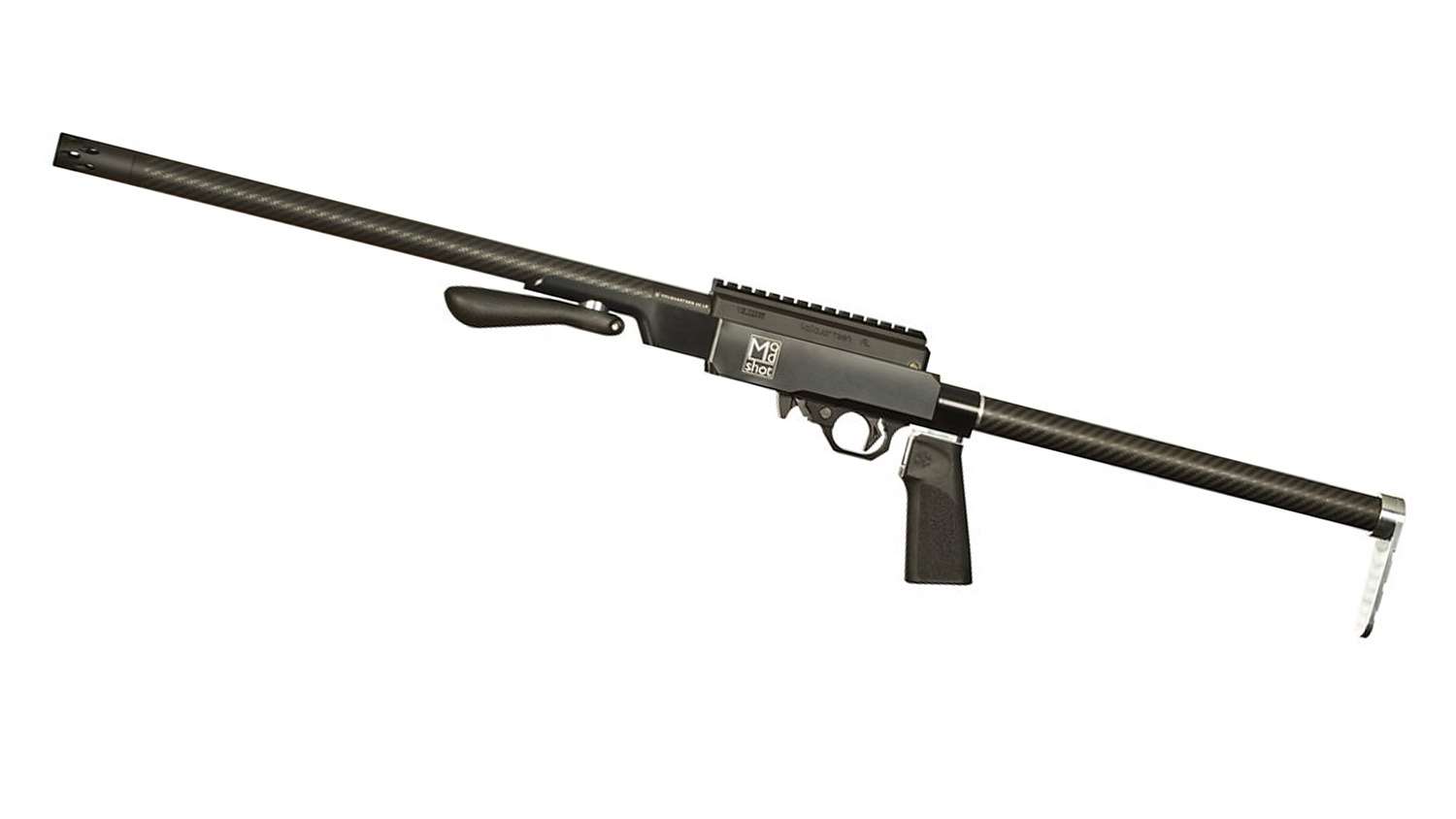 Volquartsen's Ultralite .22 LR with Modshot stock is the lightest rimfire configuration the company has in its lineup. Weight reduction comes from the black aluminium and carbon-fiber Modshot stock, as well as the namesake Ultralite barrel. The receiver can handle several optics options, thanks to the standard Picatinny rail mounted on top. Not only is it lightweight at 3 pounds, 13 ounces; the Ultralite has a light and feathery trigger pull set to 2.25 pounds before it leaves the factory. $1,769; Volquartsen.com.
Savage Arms Renegauge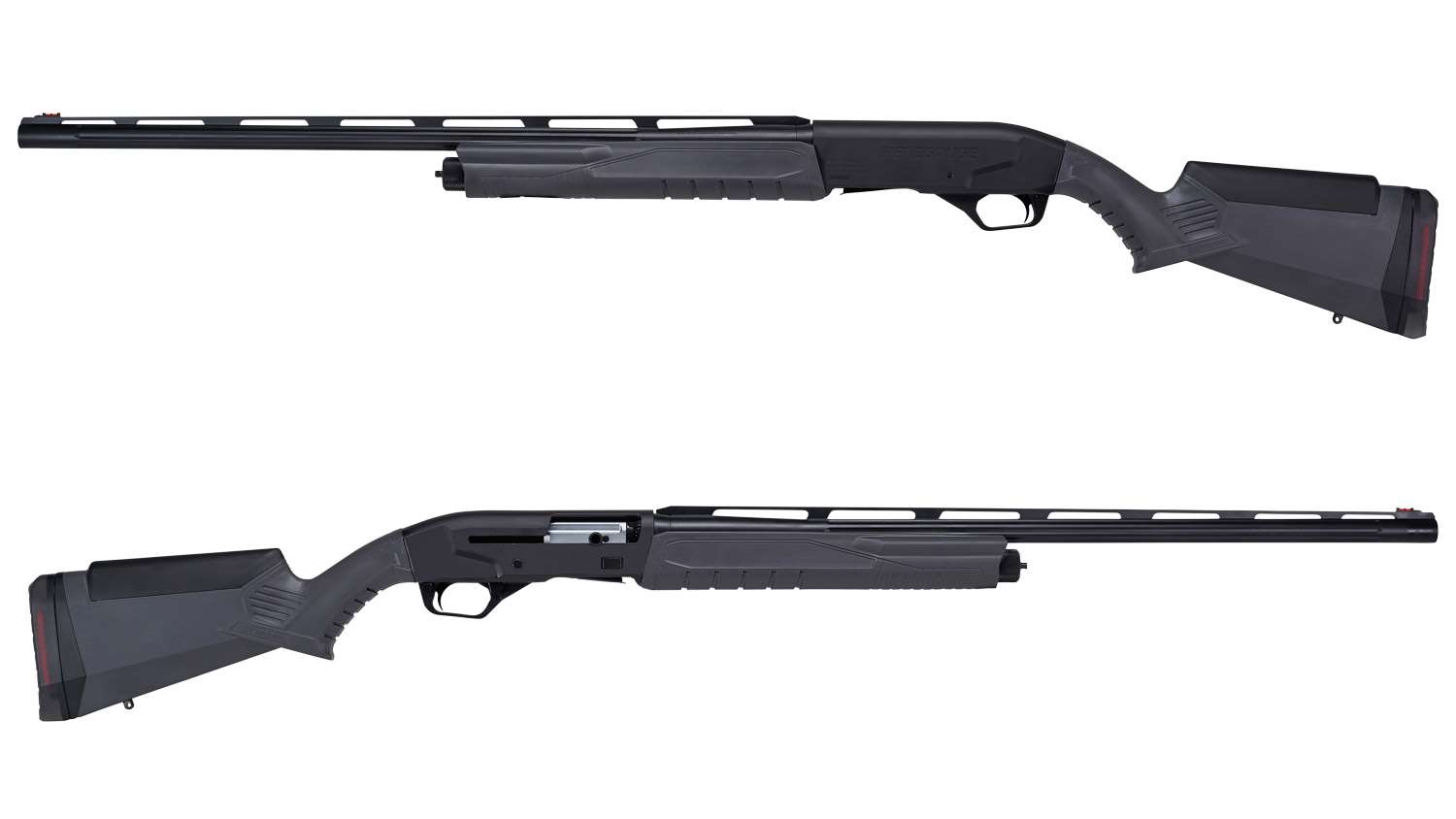 Like it or not, recoil from a shotgun is a fact of life, but Savage's Renegauge semi-automatic is here to make the experience a little more pleasant. This shotgun is quite unlike any Savages of the past, built from scratch with a new dual regulating inline valve system that regulates pressure working the action. Instead of sending it all at the shooter, this 12-gauge absorbs the recoil for you by dumping excess pressure in the front through two valves that pull only the energy required to cycle the action. Competition-friendly features include an easy-loading magazine port and oversized controls. The Renegauge is also highly customizable, with an adjustable stock for LOP, comb height and drop and cast. $1,449 (Field model), SavageArms.com.
Kel-Tec P17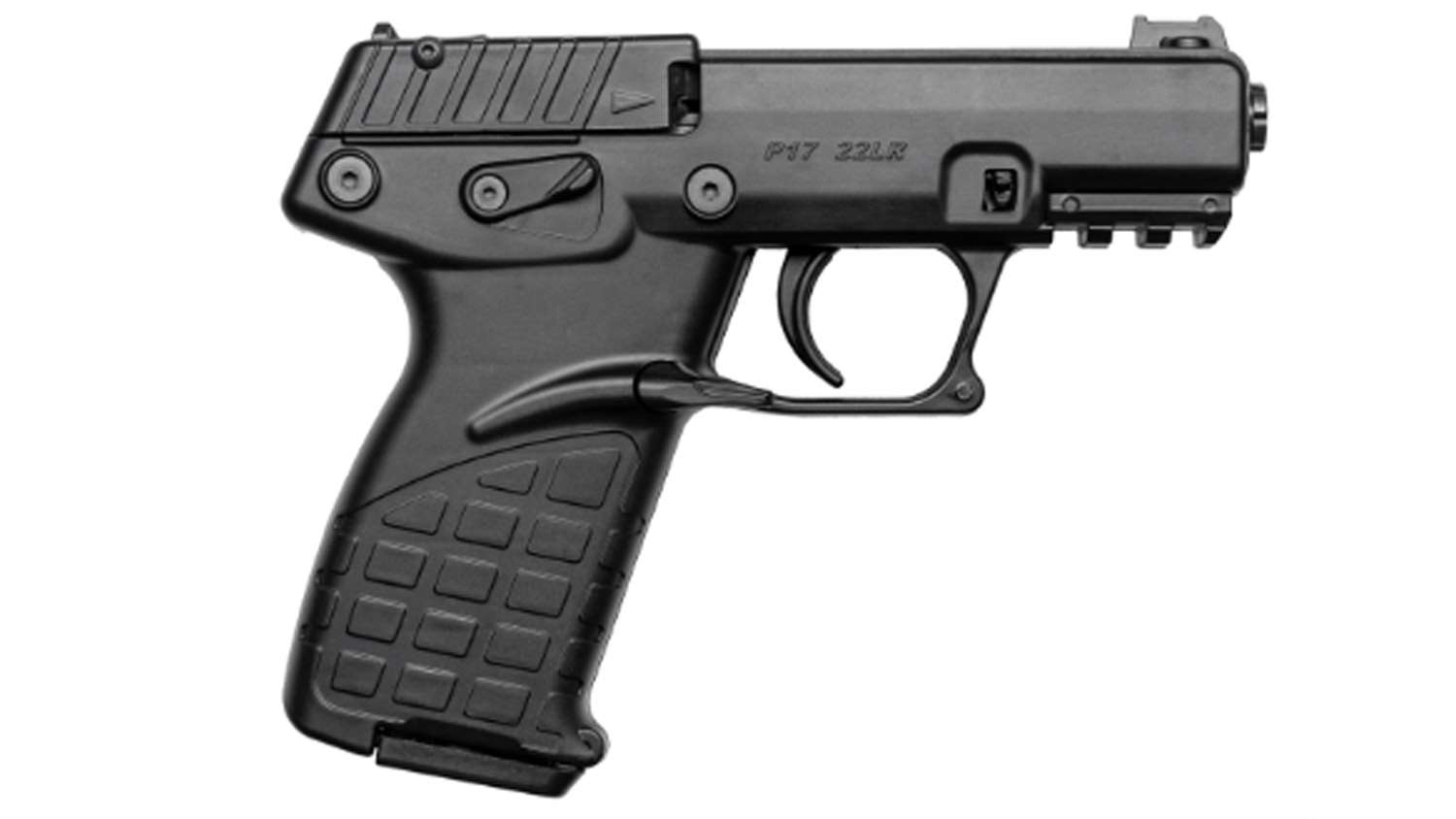 Kel-Tec's new P17 .22 LR is a shot across the bow when it comes to the competition's rimfire pistol offerings. This ultra-compact and budget-conscious 17-round pistol impressed nearly everyone that had the opportunity to shoot it at SHOT Show 2020's Industry Day at the Range. Even more impressive—the P17 has such a low price, it's almost criminal how Kel-Tec has brought us such an affordable rimfire pistol. No wonder it was one of the most talked about guns this year at SHOT Show. $199, keltecweapons.com. 
Walther Q4 SF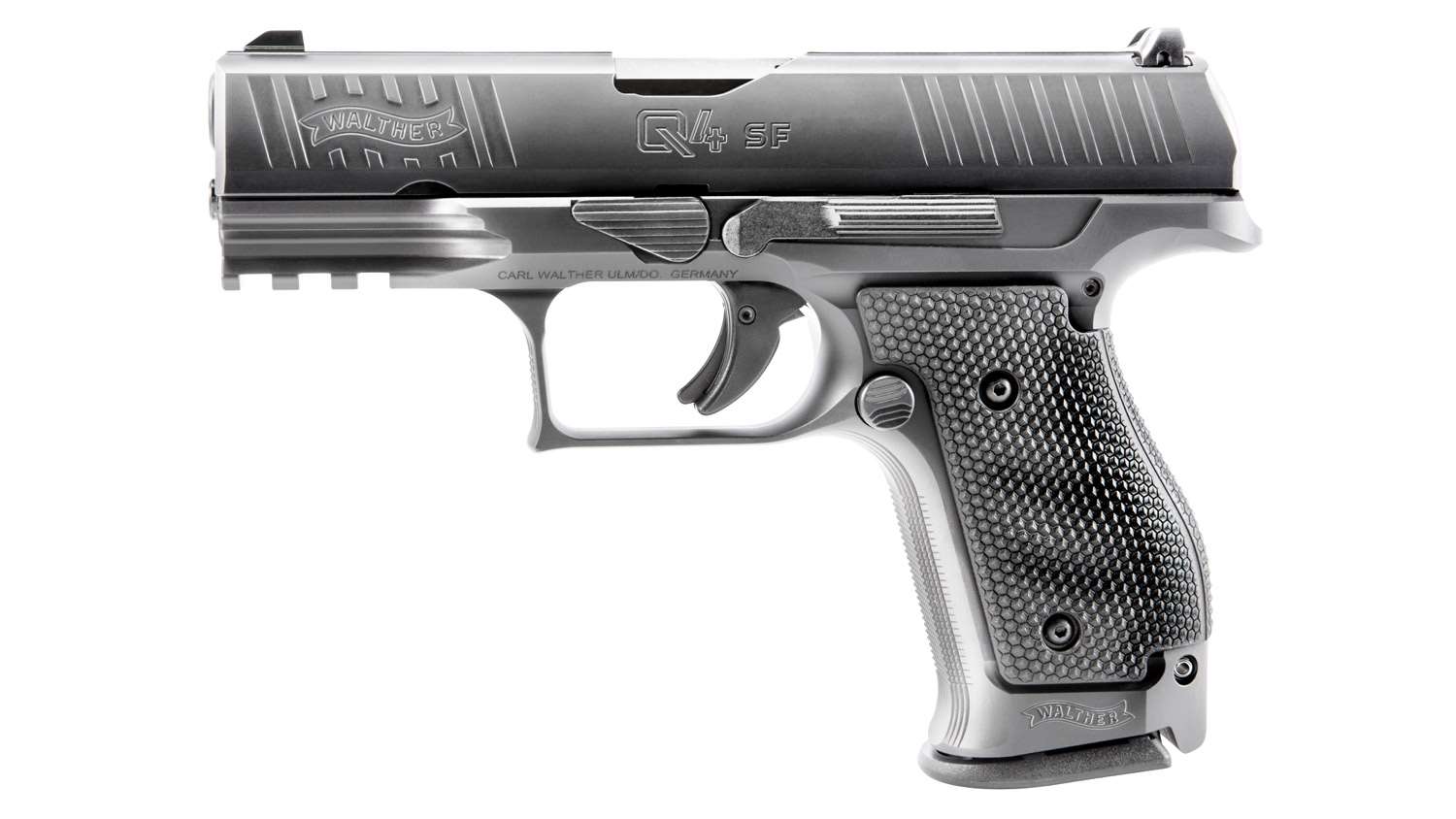 Walther gave the popular Q5 SF a baby brother in the new Q4 9mm. With a less aggressive beavertail than the Q5, the Q4 SF is better suited for carry. The steel frame is precision machined from solid steel billet, and it also includes a wrap-around grip panel, Picatinny rail and recessed slide release. Additionally, it has a 4-inch barrel and 15-round capacity. Similar to the Q5, the weight distribution of the steel frame helps to reduce recoil. The Q4 comes in two flavors—one standard and a second optics-ready model. The latter has a slide cut for red-dot sights. $1,399; $1,499 (optics ready), Walther.com.
Browning X-Bolt Long-Range Hunter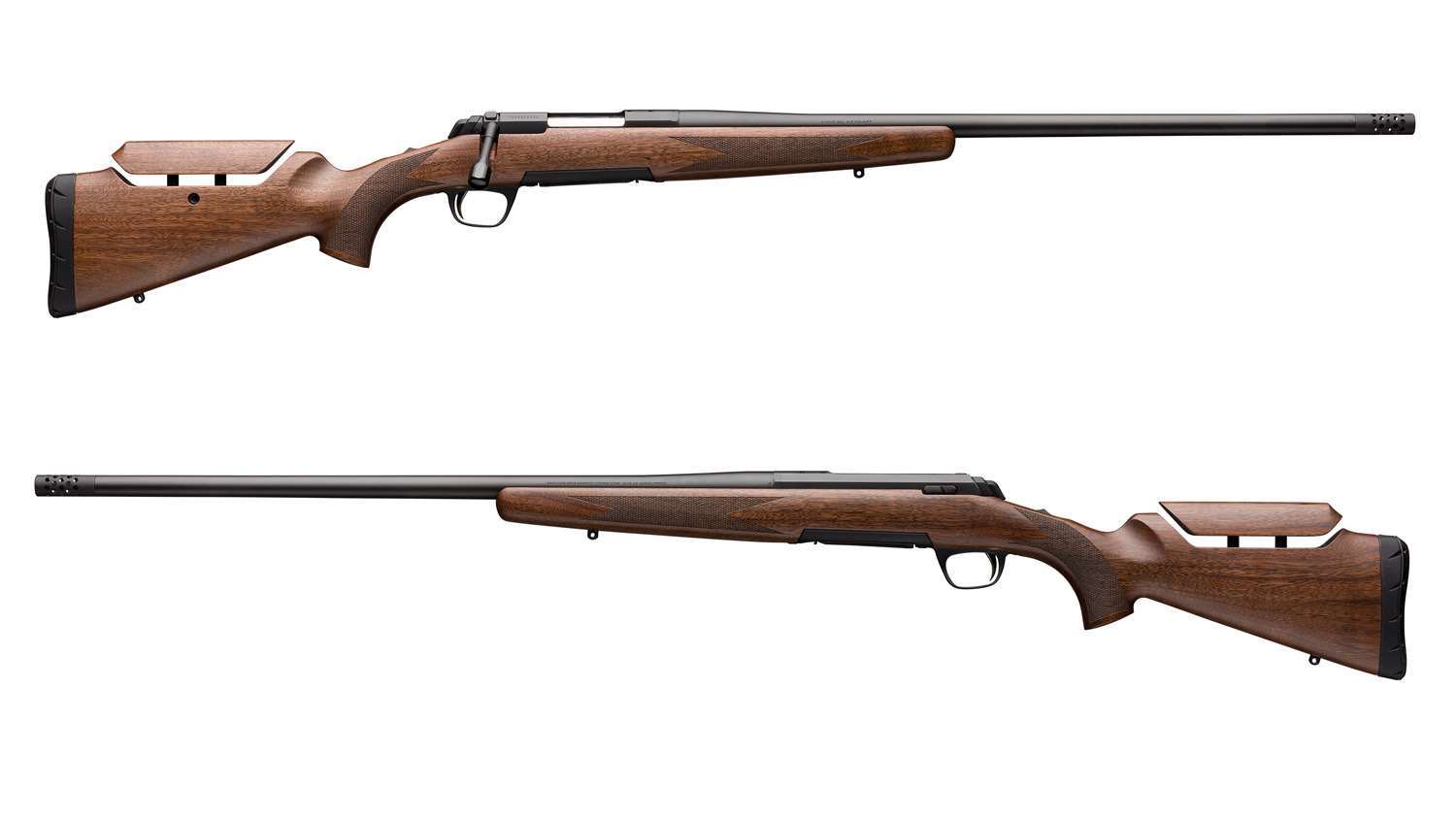 This year, Browning tweaked the Long-Range Hunter model in its popular X-Bolt line. The new Long-Range Hunter combines modern features that precision rifle shooters love while also sporting a classic look with a Walnut checkered stock that will appeal to hunters. An extended bolt handle, recoil pad and adjustable comb are borrowed from competition guns and are a welcome addition, along with a heavy contour barrel that includes a muzzle break. The barrel is also threaded. As a hunting gun, its offered in seven calibers that will please every segment of the big game crowd. $1,299 (6.5 Creedmoor), Browning.com.
---
Want more SHOT Show 2020 news? Check out these articles from across the NRA Publications network: