Safariland is expanding its Impulse Hearing Protection line of products with the introduction of Foam Impulse Hearing Protection earbuds. The new earbuds will block harmful noise, while still allowing conversation and other ambient sounds in—all without the use of electronics. In addition, the company says the new Foam Impulse earbuds can be comfortably worn under helmets or headsets.
To reduce sound levels while simultaneously allowing speech and audio to be heard, Safariland uses its patent-pending Impulse sound filters. There are two noise reduction options with the new Foam Impulse earbuds: Impulse mode, with 38 dB peak impulse reduction and 13 dB continuous reduction; and Full-Block mode with 20 dB of continuous noise reduction.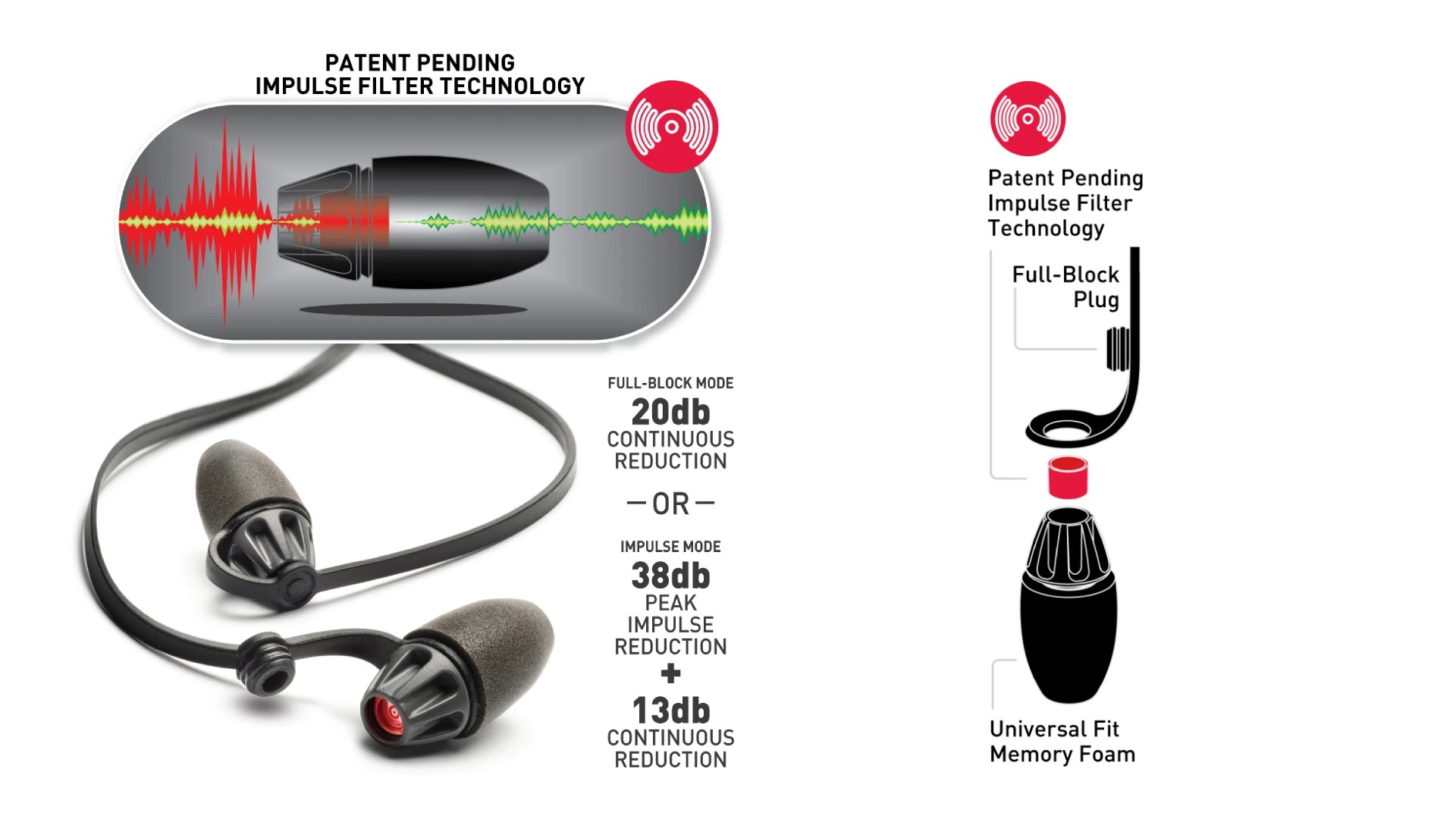 Longtime Team Safariland member and legendary competitive shooter Rob Leatham was quite impressed with the new Foam Impulse earbuds after using them.
"I'm amazed how well they knock down noise levels," said Leatham. "It's a real game-changer in the fact that I can leave the Foam Impulse earbuds in my ears at all times to protect my hearing, but still hear what's happening around me. You can't do that with regular, passive earplugs or earmuffs!"
Two sizes of medical-grade, universal-fit TPE rubber tips are included with purchase, along with a keychain storage container. Additionally, the Foam Impulse earbuds are washable.
With a MSRP of $14.99, these new earbuds are a real bargain. Learn more at safariland.com.
---
See more:
How To Correctly Insert Foam Earplugs