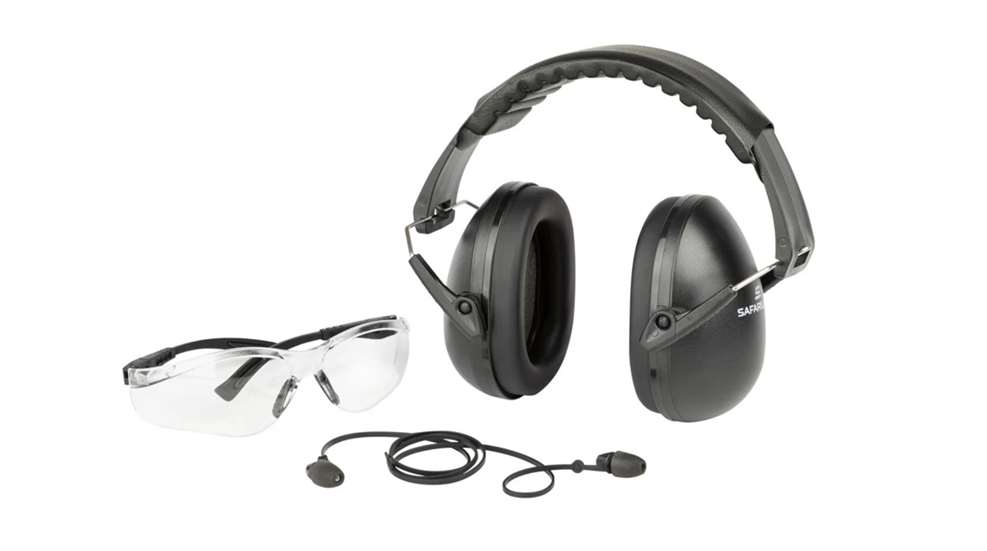 Safariland's new Impulse Range Kit combines Foam Impulse hearing protection, Ultra Compact earmuffs and HD Flex Protective eyewear, along with safety glasses, into one package.
The company's Foam Impulse earplugs were released this past summer, and use filter technology to cut out noise while still allowing for speech to be heard clearly. And for indoor ranges or areas with persistent noise levels, the Ultra Compact earmuffs provide 20dB of constant protection, and can be comfortably worn over the Impulse Foam earbuds.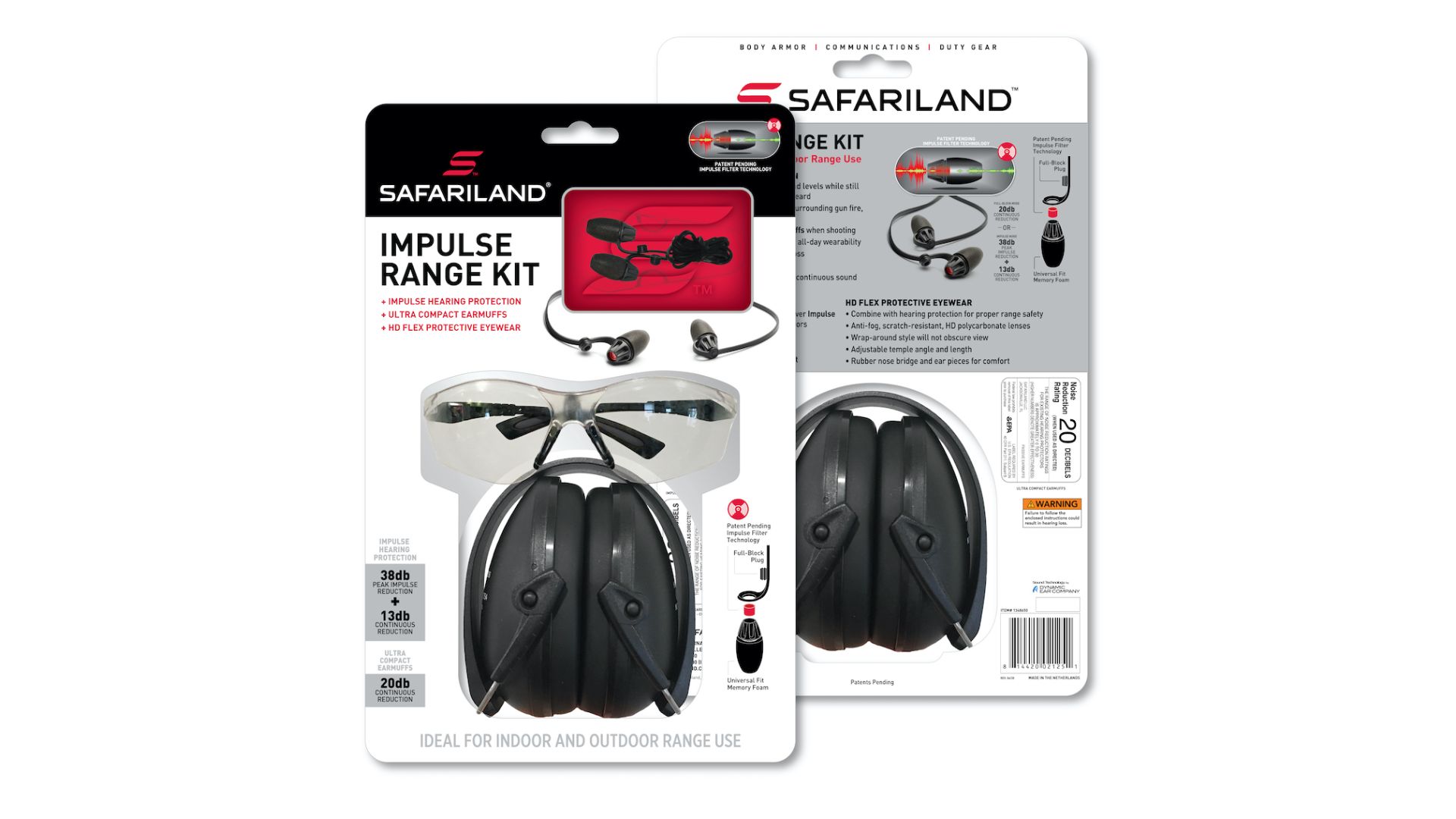 As for eye protection, Safariland's HD Flex Protective eyewear sport lenses are made of fog-proof and scratch-resistant polycarbonate. Plus, the wrap-around lens design provides multi-directional protection, and the rubber nose bridge and adjustable earpieces make for a comfortable fit.
Pro shooter and longtime Safariland team member Rob Leatham chimed in on the new offering from the company.
"Whether I'm at an indoor or outdoor range, the two layers of hearing protection and the wrap-around eyewear keep me well protected." said Leatham. "And the filter technology in the Foam Impulse earbuds shields me from harmful sounds while allowing me to clearly hear my buddies talking to me while we're out on the range."
MSRP for the new Impulse Range Kit is $39.99. Learn more at safariland.com.
---
See more: Getting Started In Steel Challenge