Safariland has released a new limited-edition holster lineup featuring the Multicam Alpine pattern.
The new Multicam Alpine holsters are available in the 6354RDS, 6304RDS and 6354RDSO models. Safariland said they are "designed to provide peak protection and performance while operating in areas that receive significant snowfall."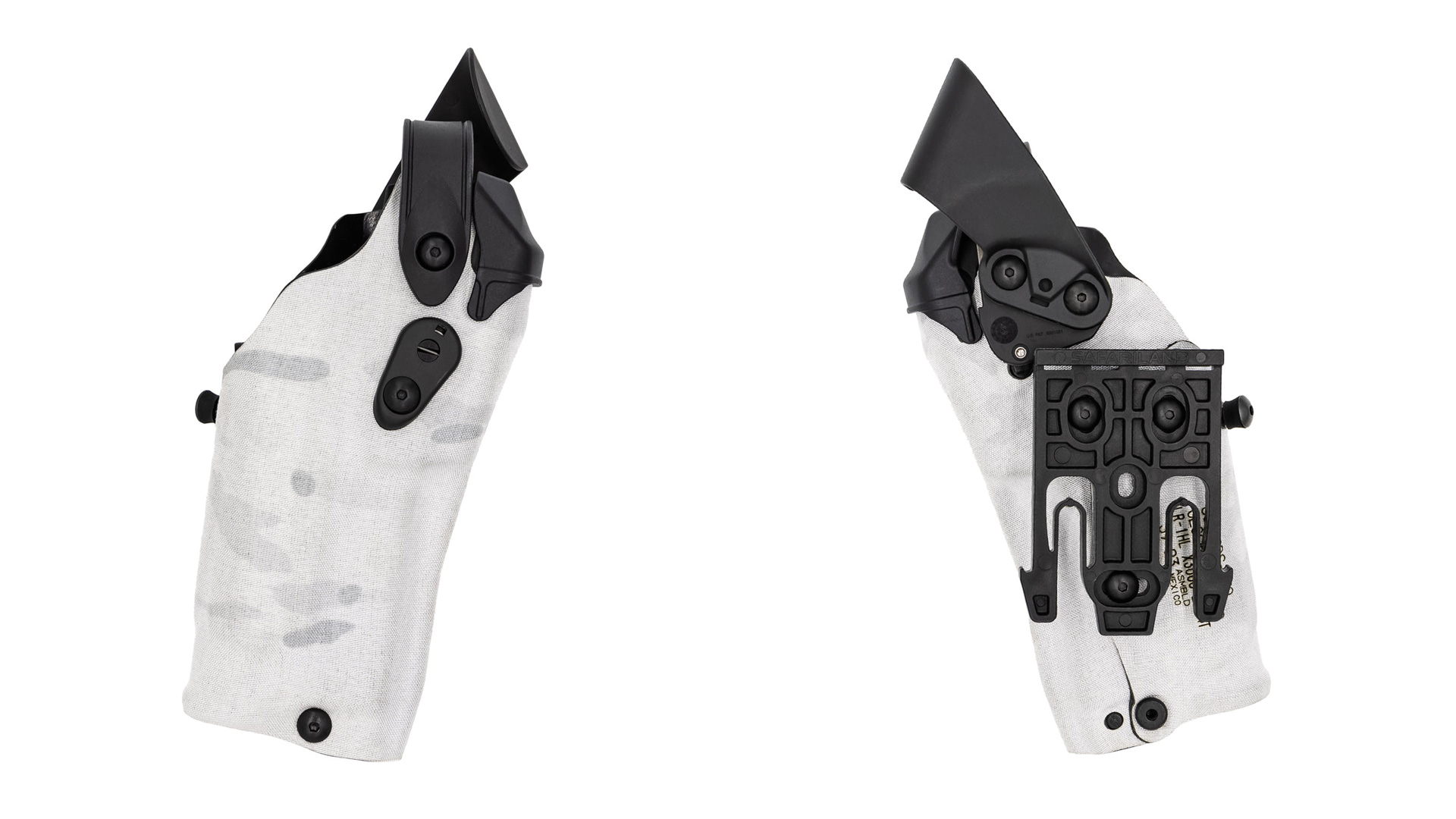 As the seasons change, users want to adapt to the evolving environment. Safariland has recognized this need with the introduction of Multicam Alpine camouflage, which is designed explicitly for snow and wintery surroundings. Boasting exceptional effectiveness in wooded terrain, this pattern allows users to have a holster that remains concealed amidst branches and mounds of snow.
Safariland's Cordura-wrapped 6354RDS (MSRP: $233.25), 6304RDS (MSRP: $259.75) and 6354RDSO (MSRP: $233.25) holsters all sport the company's Automatic Locking System to hold a firearm in place securely. These holsters are also red-dot optic compatible, with the 6304RDS model employing the proven self-locking system (SLS) pivoting hood for added security. In addition, the RDSO series takes things a step further by utilizing an open pocket design, which effectively protects the optic without the need for a flip-up dust cover.
"Here at Safariland, we understand the importance of staying ahead of the game," Eric Gasvoda, general manager of duty gear for Safariland said. "That's why we are continuously adding to our limited-edition holster lineup. Just in time for the changing season, the Multicam Alpine holsters give our customers a holster option that seamlessly blends into snowy landscapes."
Learn more at safariland.com.