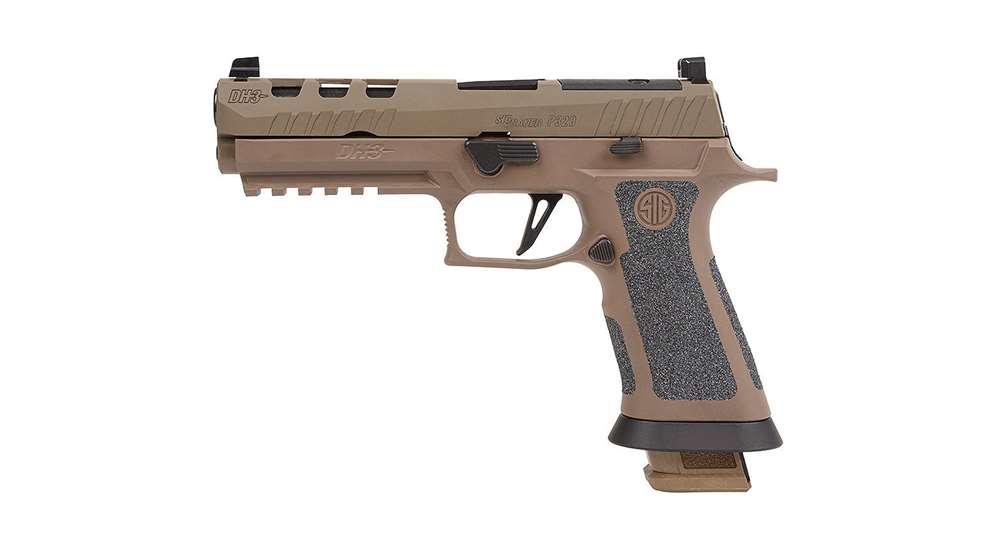 New from SIG Sauer is the P320-XFIVE DH3 9 mm pistol, which is the result of a collaborative effort between SIG Custom Works and Team SIG's Daniel Horner. The new pistol complements the SIG M400-DH3 3-gun rifle released earlier this year.
SIG said the new P320-XFIVE DH3 pistol is "designed to offer the perfect blend of competition and tactical features." As a starting point, the designers of the DH3 9 mm looked to the excellent P320-XFIVE LEGION variant.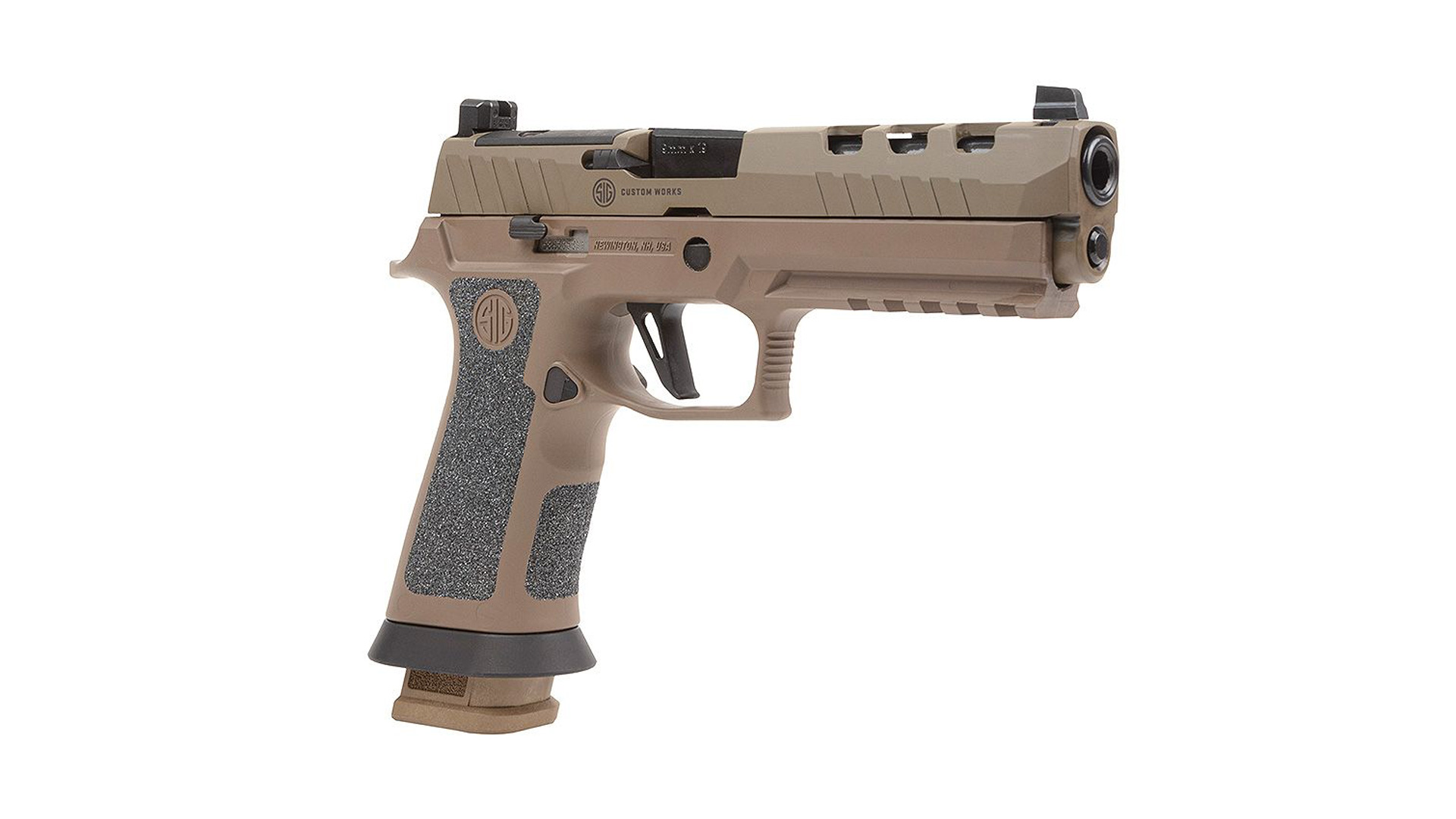 Features include an optic-ready stylized slide with suppressor height X-RAY3 day and night sights, five-inch match-grade barrel made from carbon steel, one-piece stainless-steel guide rod, and two 1911-style recoil springs in 14 and 12 pounds. Additionally, the TXG tungsten-infused heavy XFULL grip module is cerakoted Coyote Tan and treated with silicon carbide.
Competitive shooters should be pleased with the inclusion of a skeletonized flat trigger in this striker-fired pistol, as well as the generous 6.6-inch sight radius. A M1913 Picatinny rail is also included for attaching accessories.
In addition, three 21-round steel magazines come with purchase of the SIG Custom Works P320-XFIVE DH3 9 mm pistol.
MSRP for the new SIG Sauer P320-XFIVE DH3 pistol is $1,399. Learn more at sigsauer.com.