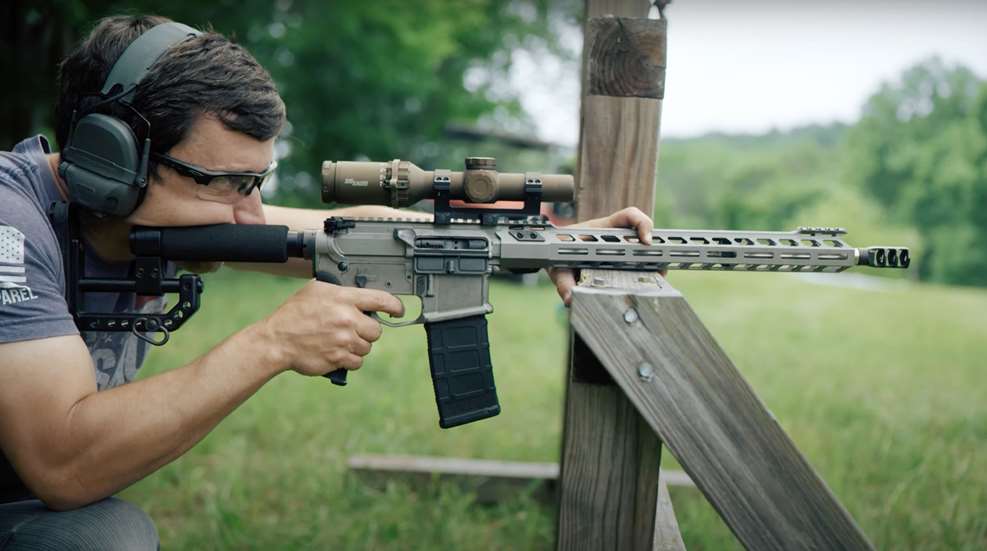 SIG Sauer tapped into the expertise of multi-talented world champion shooter Daniel Horner to bring the new M400-DH3 rifle to life. Designed by Horner (a Team SIG shooter) in conjunction with the company's research and development team, the M400-DH3 is the same rifle he uses for 3-Gun and multi-gun competition.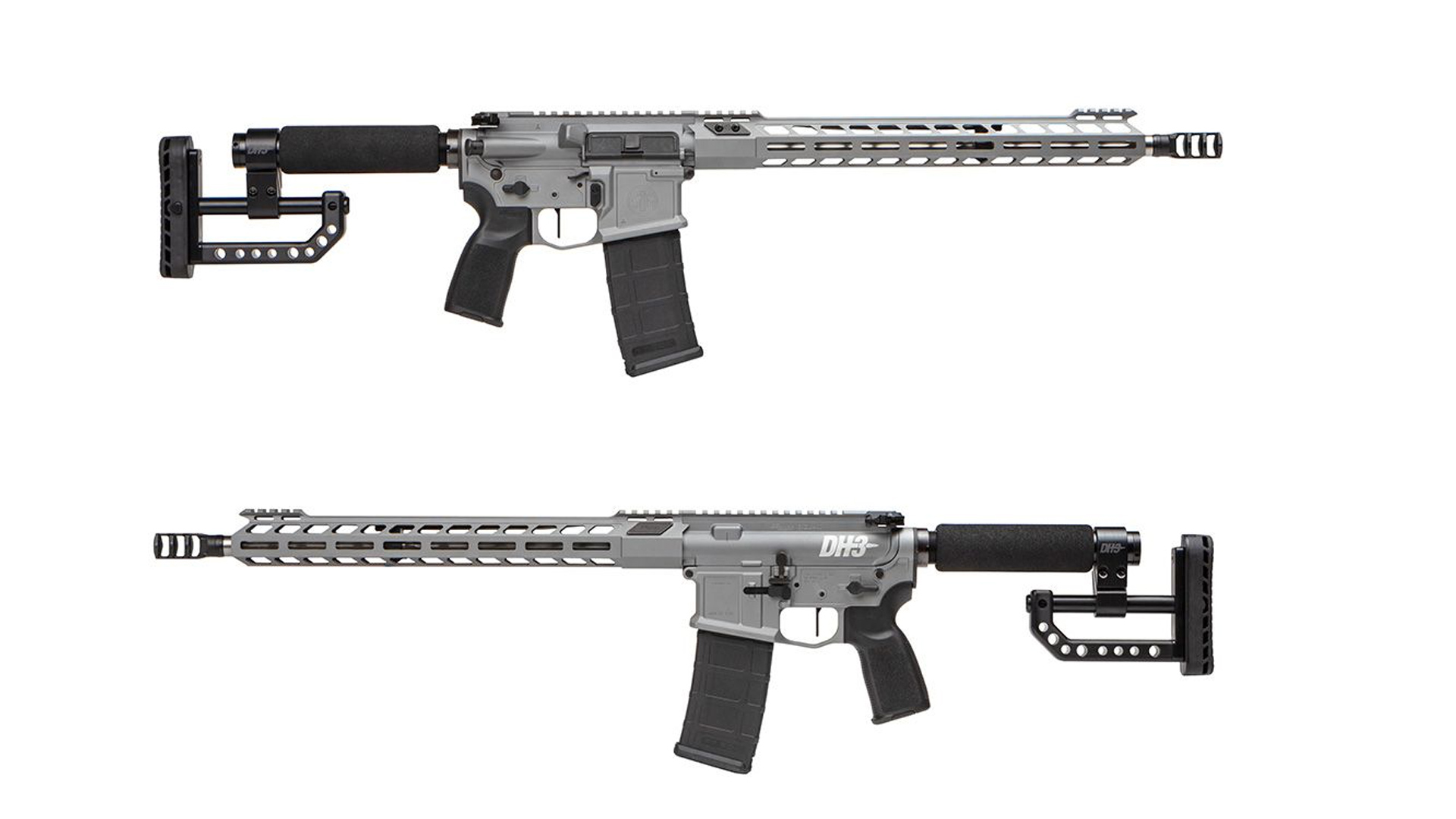 The M400-DH3 is a SIG direct-impingement aluminum frame rifle with a Cerakote Elite Titanium finish, also sporting a DH3 fully adjustable competition stock and two-stage adjustable Timney Daniel Horner signature trigger. The barrel is a 16-inch fluted stainless .223 Wylde one (1:8-inch twist), so you can use .223 Rem. or 5.56 mm NATO. A three-chamber compensator provides for recoil mitigation, while the low-profile 3-gun handguard with M-LOK mounts is roomy for accessory attachment. In addition, the M400-DH3 has ambidextrous controls—including bolt catch and release.
"For the past two years I have been shooting in competition with the M400-DH3 rifle and what you get right out of the box is my set-up. We took our time to release this gun because I wanted all the elements to be my competition set-up from my trigger to the stock," said Horner. "I've won multiple titles with this exact build and even if you're not taking it into competition, you are sure to enjoy the custom features that we have put into the M400-DH3."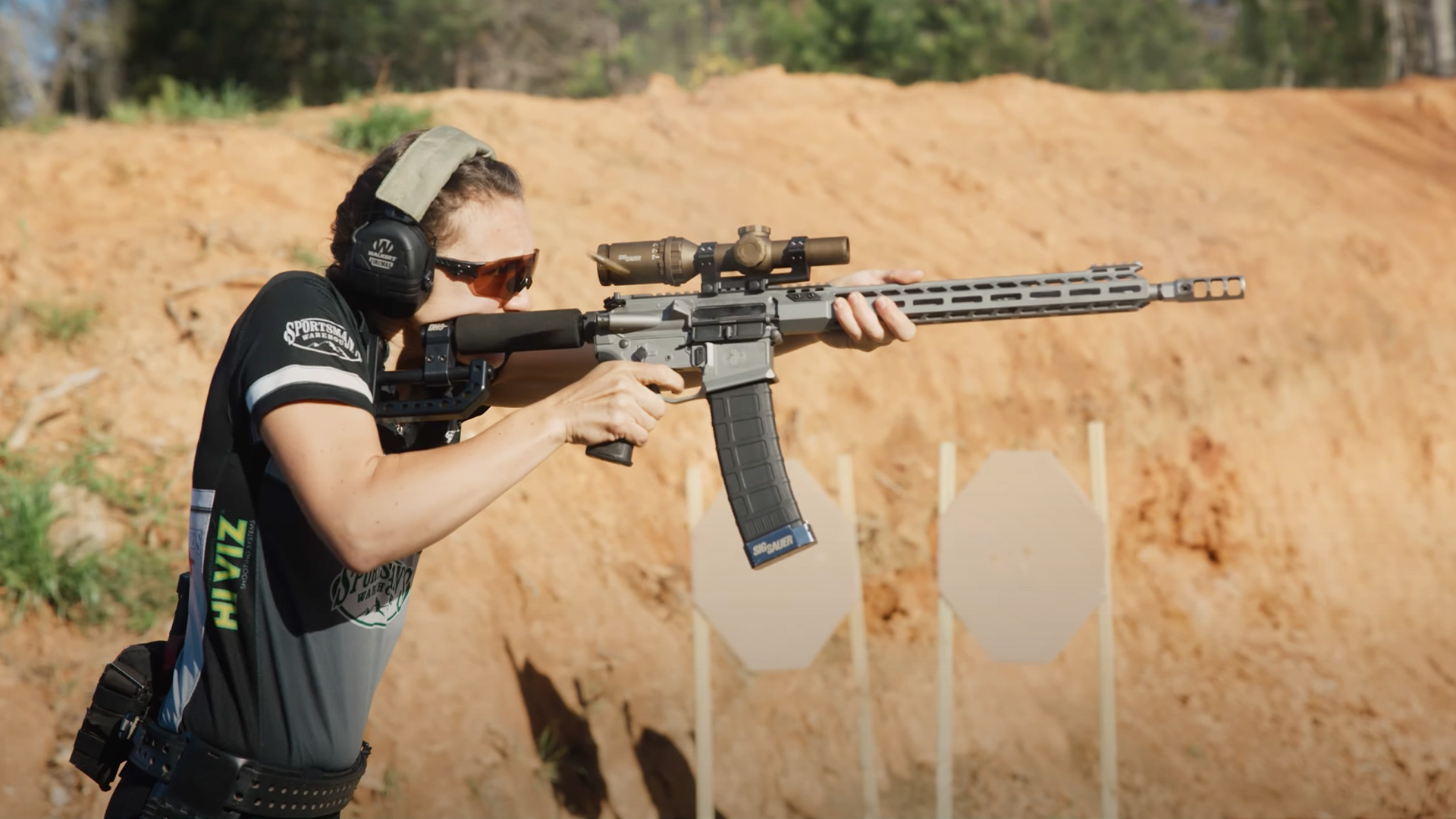 Team SIG's Daniel Horner is regarded as the top multi-gun and 3-gun shooter in the world. He began his pro shooting career as a member of the U.S. Army Marksmanship Unit, becoming the coach of the AMU Action Shooting Team and twice selected as the Military Marksmanship Association Soldier of the Year. He boasts more than 125 championship titles at the world, national, regional and state levels, including the 2014 NRA World Shooting Championship, along with hundreds more major title wins throughout his career.
The new M400-DH3 rifle is the inaugural release under Daniel Horner's DH3 brand. He has been researching and testing the products he will introduce through the DH3 brand from SIG Sauer. "These are not just products that bear his name, but are the products that have been tried, tested and used by him personally. Daniel puts the full force of his name and his distinguished career in the shooting sports behind this new rifle," said Tom Taylor, SIG Sauer's chief marketing officer and executive vice president of commercial sales.
No MSRP info as of yet, but a quick online search found the new rifle retailing for $1,699.99. Learn more about the SIG Sauer M400-DH3 rifle at sigsauer.com.