Designed with input from competitive shooting legend and Team SIG Captain Max Michel, the new SIG Custom Works P320MAX is optimized for Carry Optics competition. A 9 mm striker-fired pistol, the P320MAX marks the first SIG Custom Works build to incorporate a factory-installed red-dot optic—in this case, Max Michel's competition optic, the SIG Sauer Romeo3 MAX.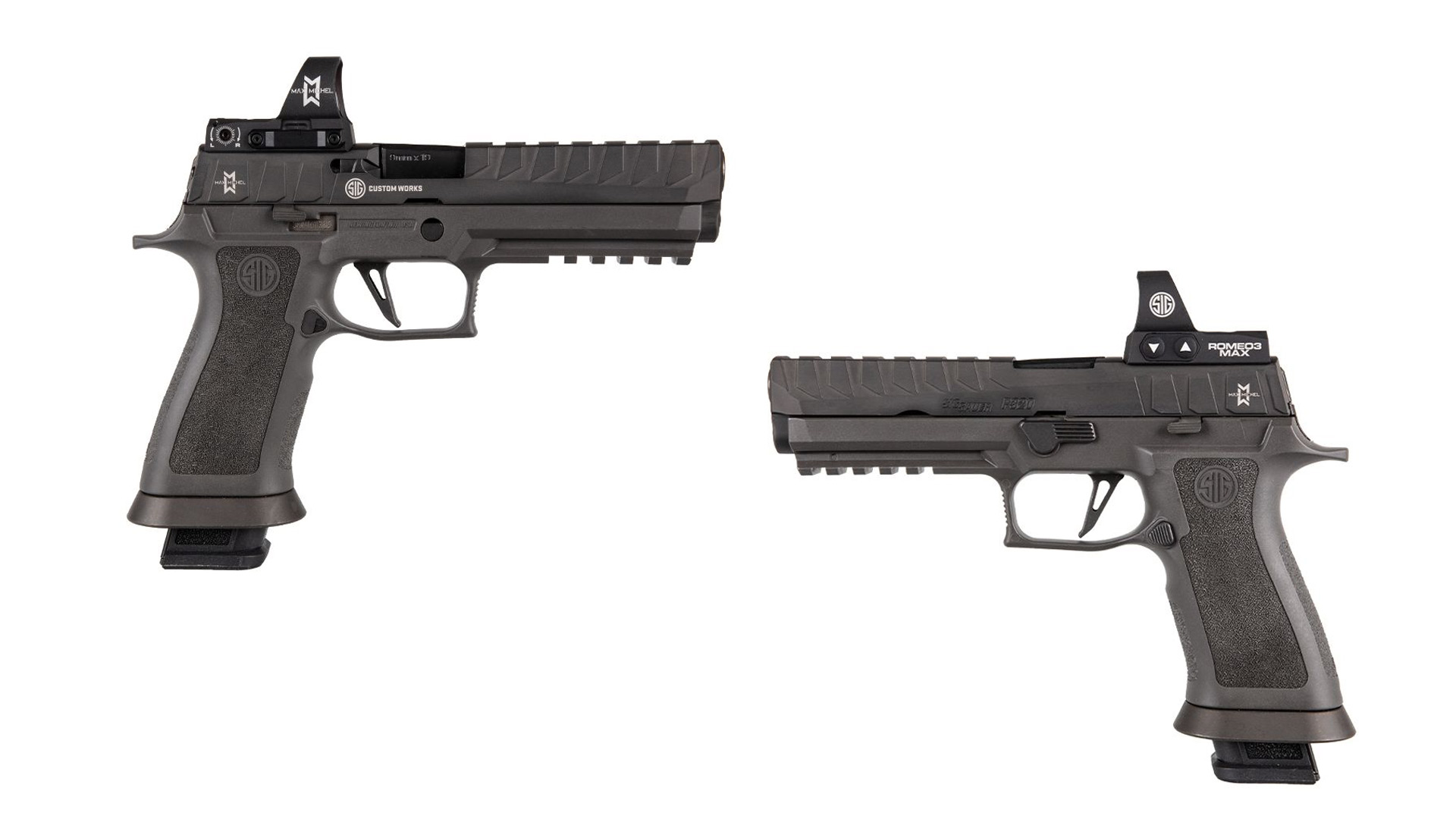 The P320MAX is built around the TXG tungsten-infused, heavy XFULL grip module with a flat skeletonized trigger. As for the slide, it sports custom wrap-around serrations for enhanced side and top manipulation. Additional competition-friendly features include a 5-inch, match-grade bull barrel, one-piece stainless steel guide rod and two 1911-style recoil springs (14 and 12 pounds). As mentioned, the P320MAX pistol comes standard with a SIG Sauer 6-MOA Romeo3 MAX red-dot optic, as well as four 21-round steel magazines.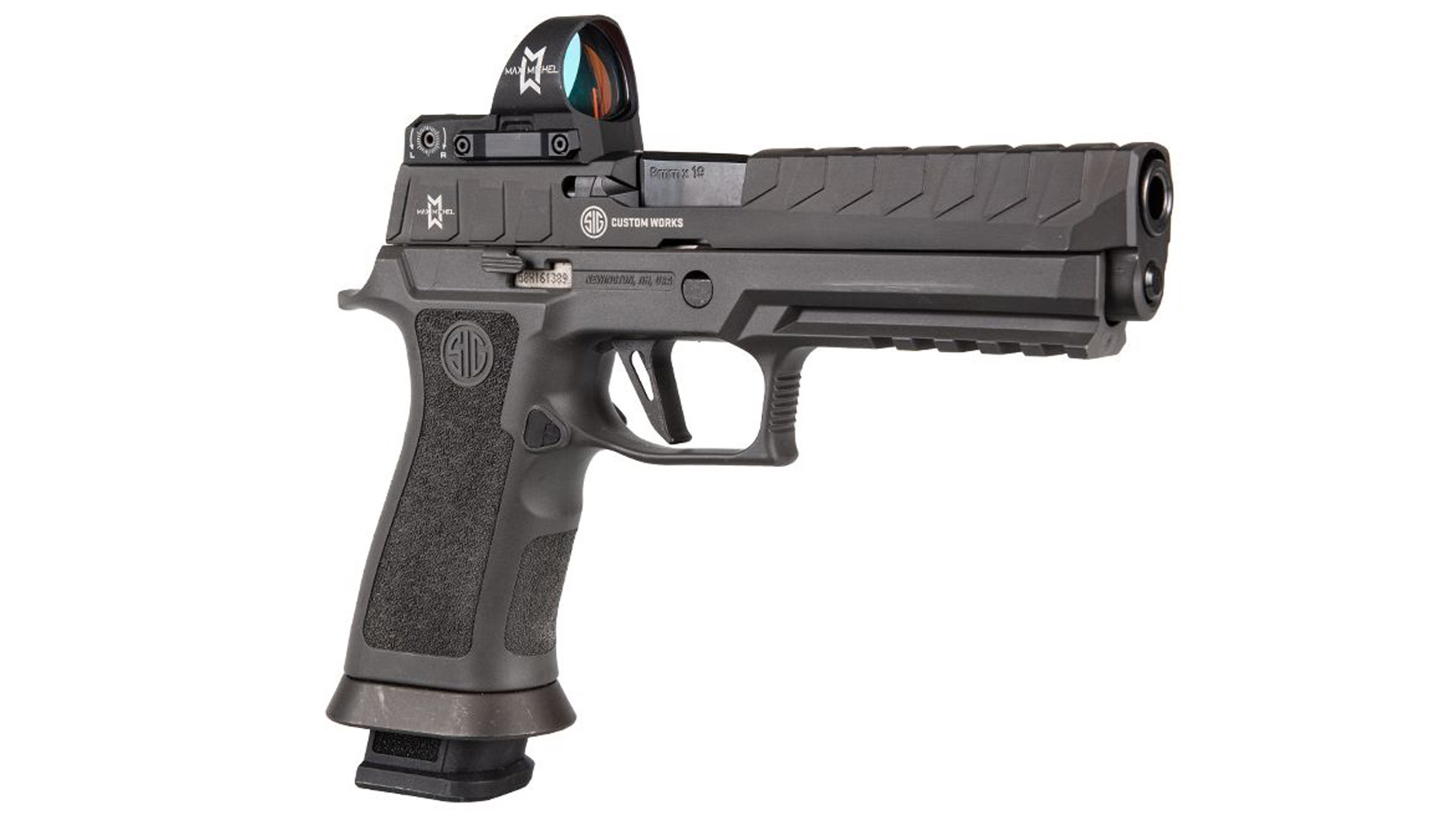 The included SIG Sauer Romeo3 MAX open reflex sight has a 30 mm round lens that offers a wide field-of-view, a special red-notch filter for a vivid red dot, 12 illumination intensity levels and up to 20,000 hours of runtime. (Read Field Editor Chris Christian's review of the Romeo3 MAX.)
Here's what Max Michel had to say about this new SIG Custom Works pistol that incorporates his extensive Carry Optics competition experience.
"From the first time I held the P320 I knew it was a game changer, and it has been an incredible experience to work with the SIG product team to provide input in the development of the P320 X5 Legion, which led to the creation of the P320MAX. The P320MAX provides the perfect performance pistol setup beginning with the TXG grip module, which softens the recoil and stabilizes the dot so you can get on target faster. The newly designed upper adds functionality for better pistol manipulation during competition, provides a direct mount for the Romeo3 MAX and looks great with the wrap around serrations. I can't wait to begin my 2021 competition season using the P320MAX."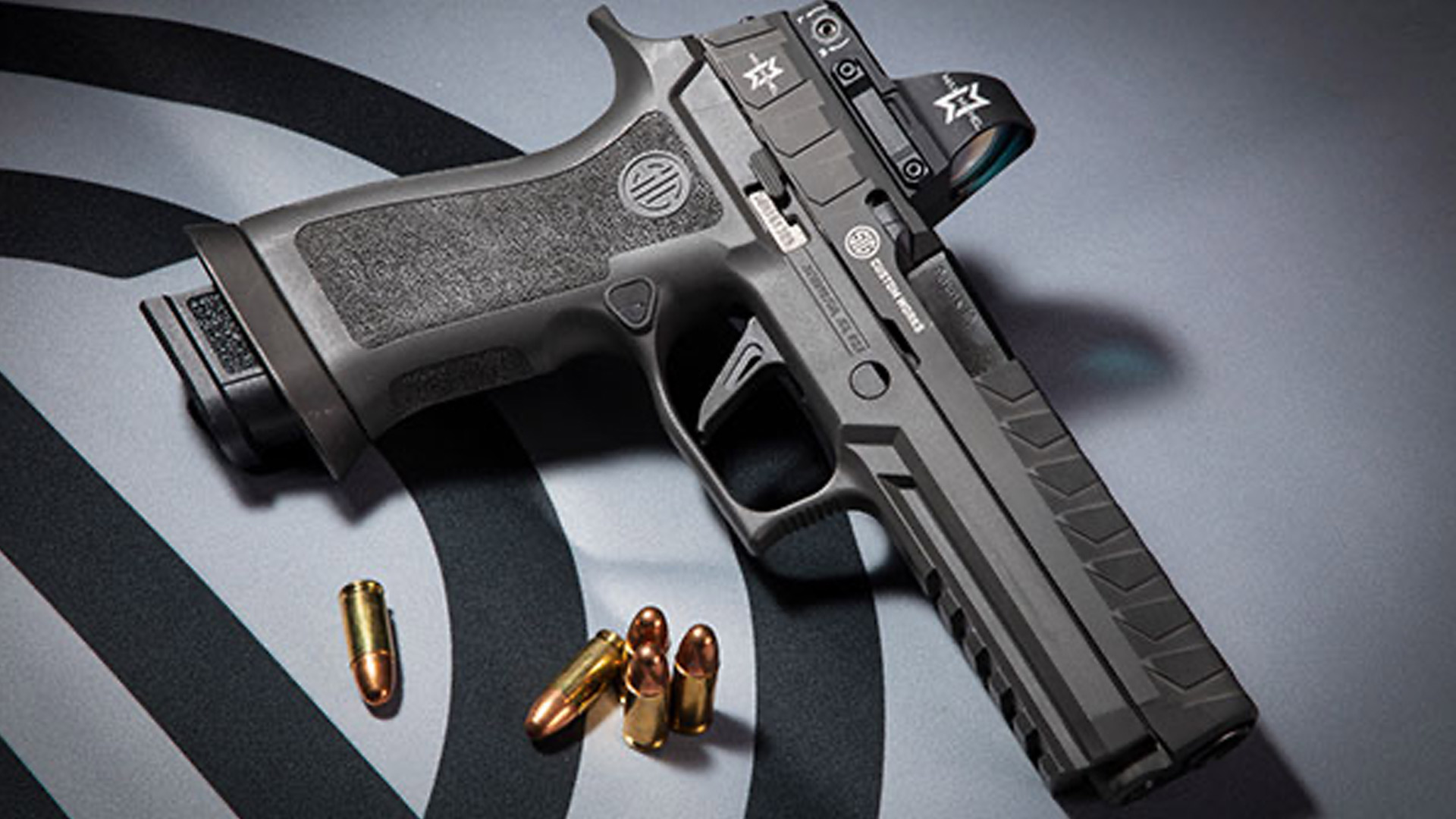 For competitive shooters—especially Carry Optics fans—looking to take their game to the next level, the SIG Custom Works P320MAX is worth a closer look. Learn more at sigsauer.com.
---
Read more:
Review: SIG P320 AXG Scorpion