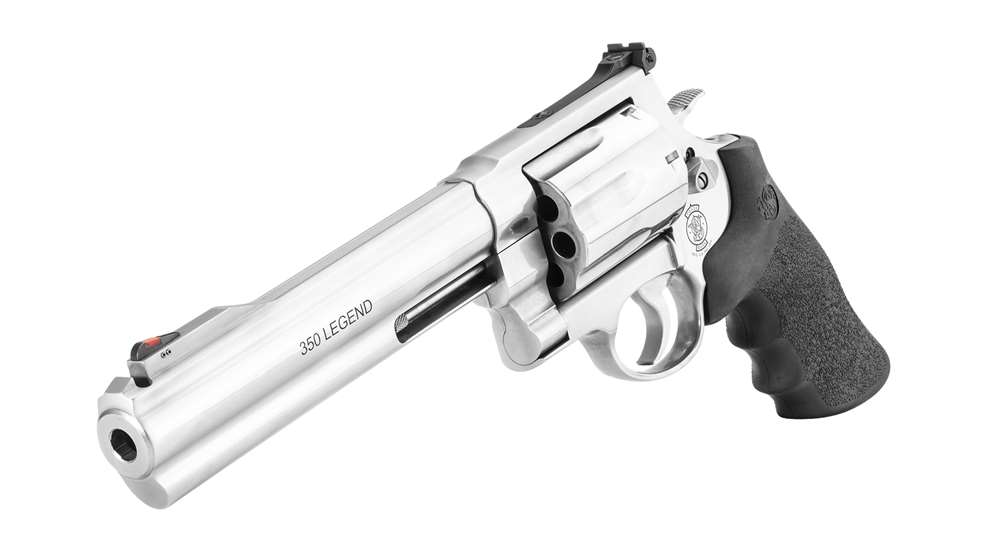 Smith & Wesson's new Model 350 is the company's first production revolver chambered in the 350 Legend caliber. For hunters, or anyone who wants to carry a large-frame revolver with the straight-walled 350 Legend cartridge, this new X-Frame offering from Smith & Wesson is one to check out.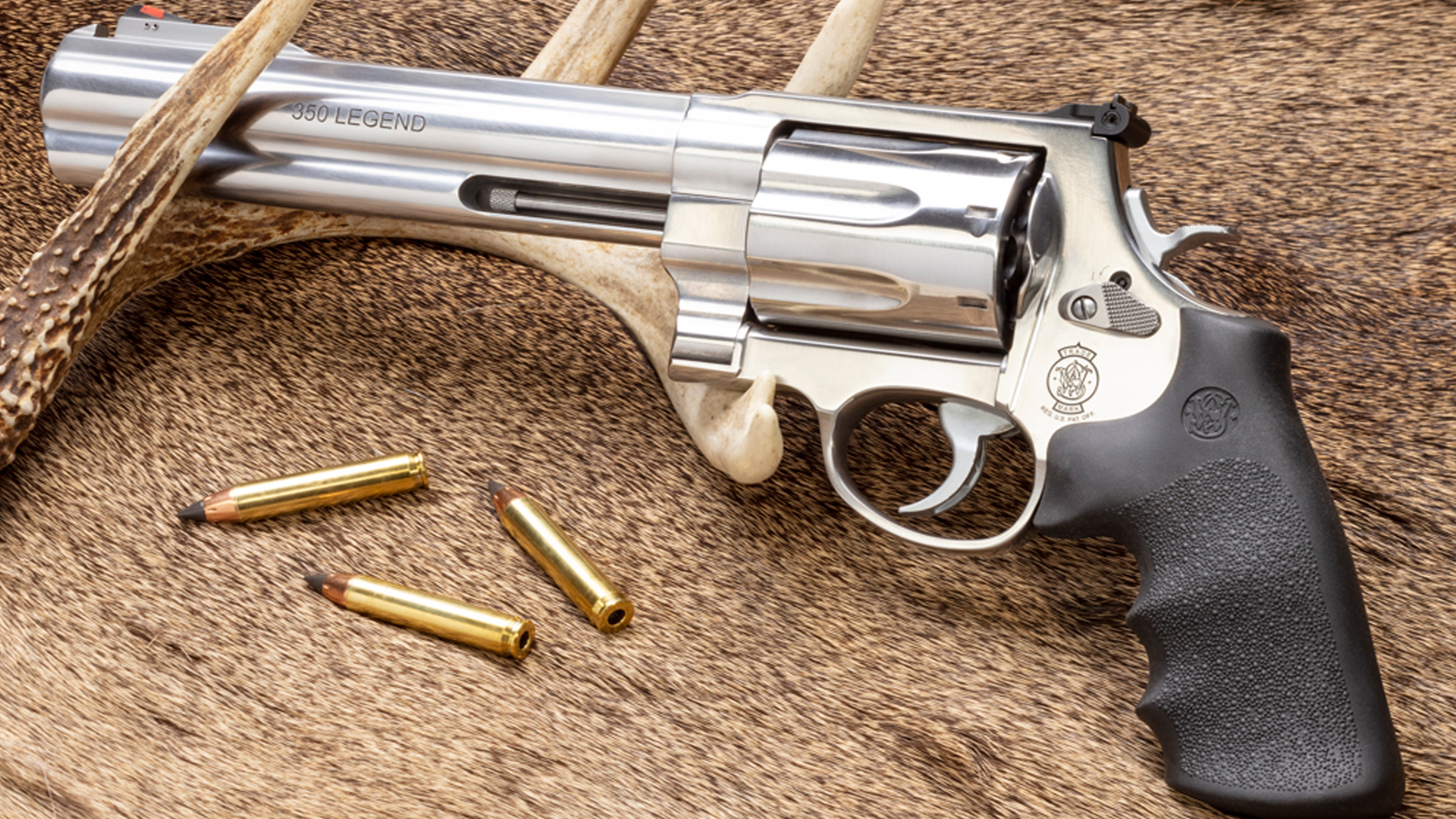 The Smith & Wesson Model 350 is a double-action/single action revolver with seven-round capacity and all stainless-steel construction. The barrel is a 7.5-inch ported one, with red ramp front sight and adjustable rear sight system, plus a Hogue rubber grip.
As mentioned, the Model 350 revolver has a seven-round capacity. The cylinder uses moon clips for loading and unloading.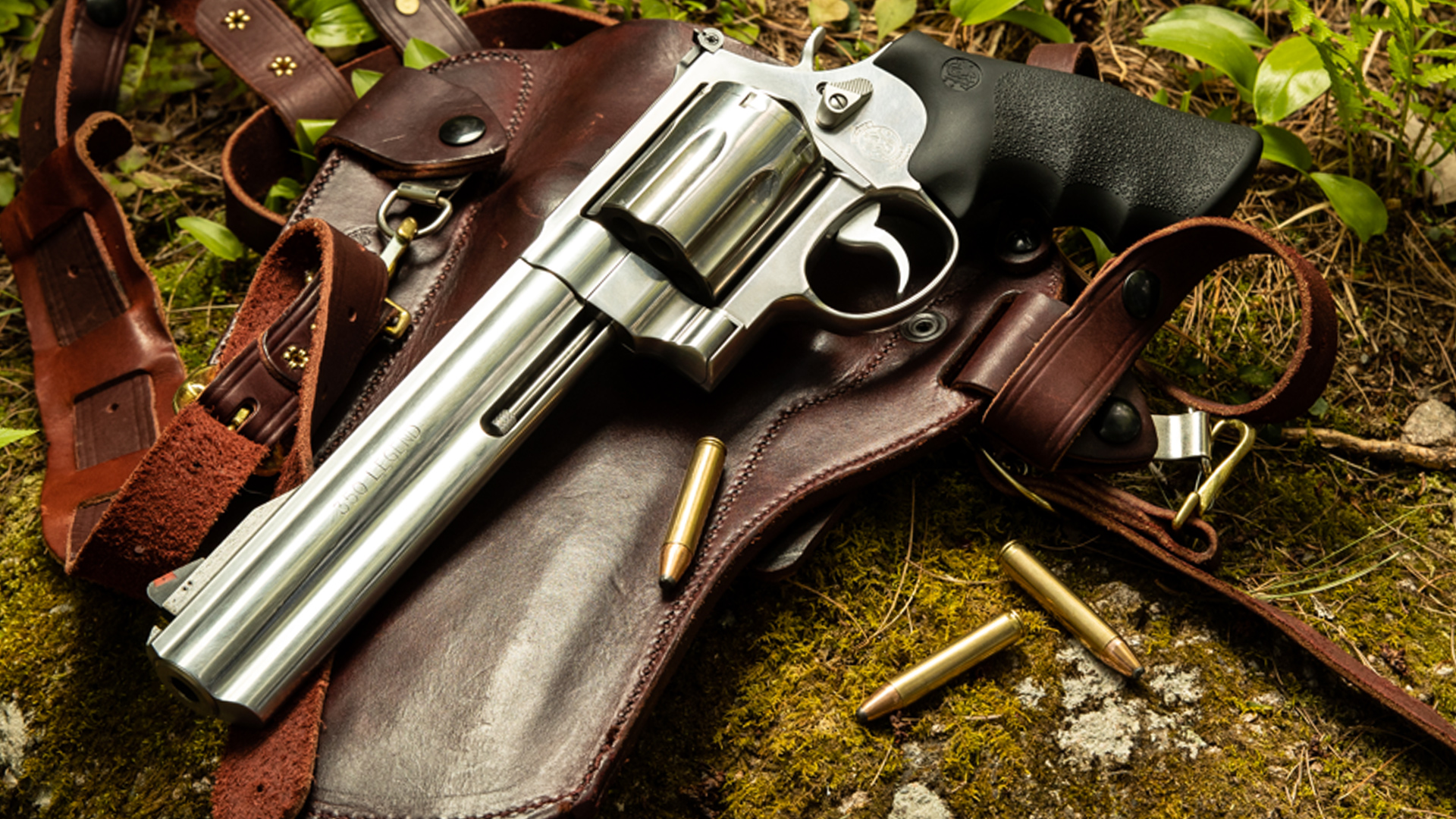 More about the 350 Legend cartridge: Winchester's new-at-the-time, straight-walled cartridge launched in 2019 to much fanfare, mainly because of its affordability, performance and shootability.
"The 350 Legend is one of the flattest shooting straight-walled cartridges on the market today. If you're looking for a hunting revolver, the Model 350 is it," said John Myles, Smith & Wesson's senior manager of new products.
MSRP for the Smith & Wesson Model 350 revolver is $1,599. Learn more at smith-wesson.com.