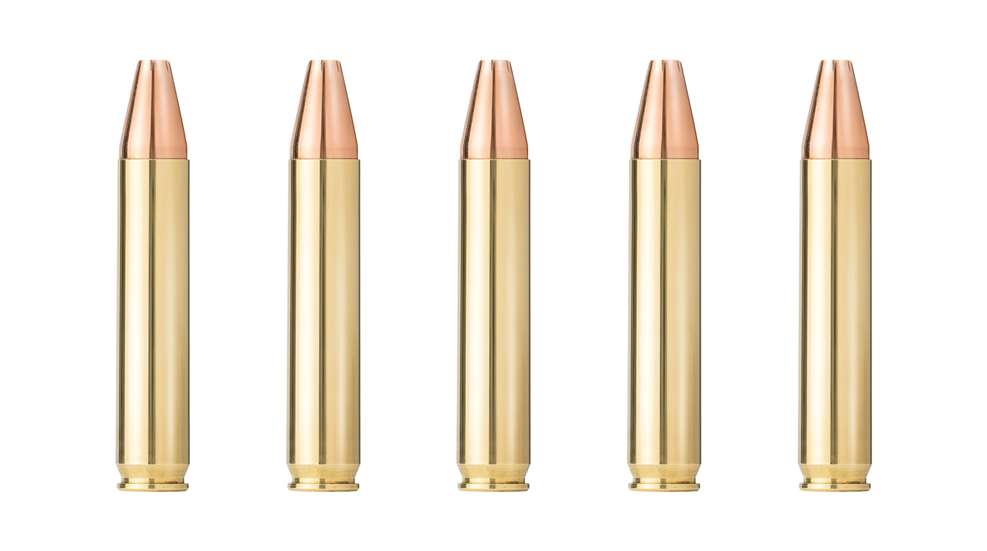 The intoxicating, crisp outdoor winter air, a Monet-like bright blue sky, and an almost-eerie stillness had worked me into a mild hypnotic state. I was sitting in a ground blind that was brushed into standing corn early that afternoon, daydreaming, brain on pause, when a three-year-old whitetail buck swaggered his way into the field with six or seven does right behind. With binoculars up, I returned to reality and rocketed into the glorious here and now.
"Stay focused," instructed my hunt partner, Nathan Robinson of Winchester Ammunition, as our sleepy blind awoke. "The trail cameras have shown a lot of activity here with bigger bucks. Let's wait for them."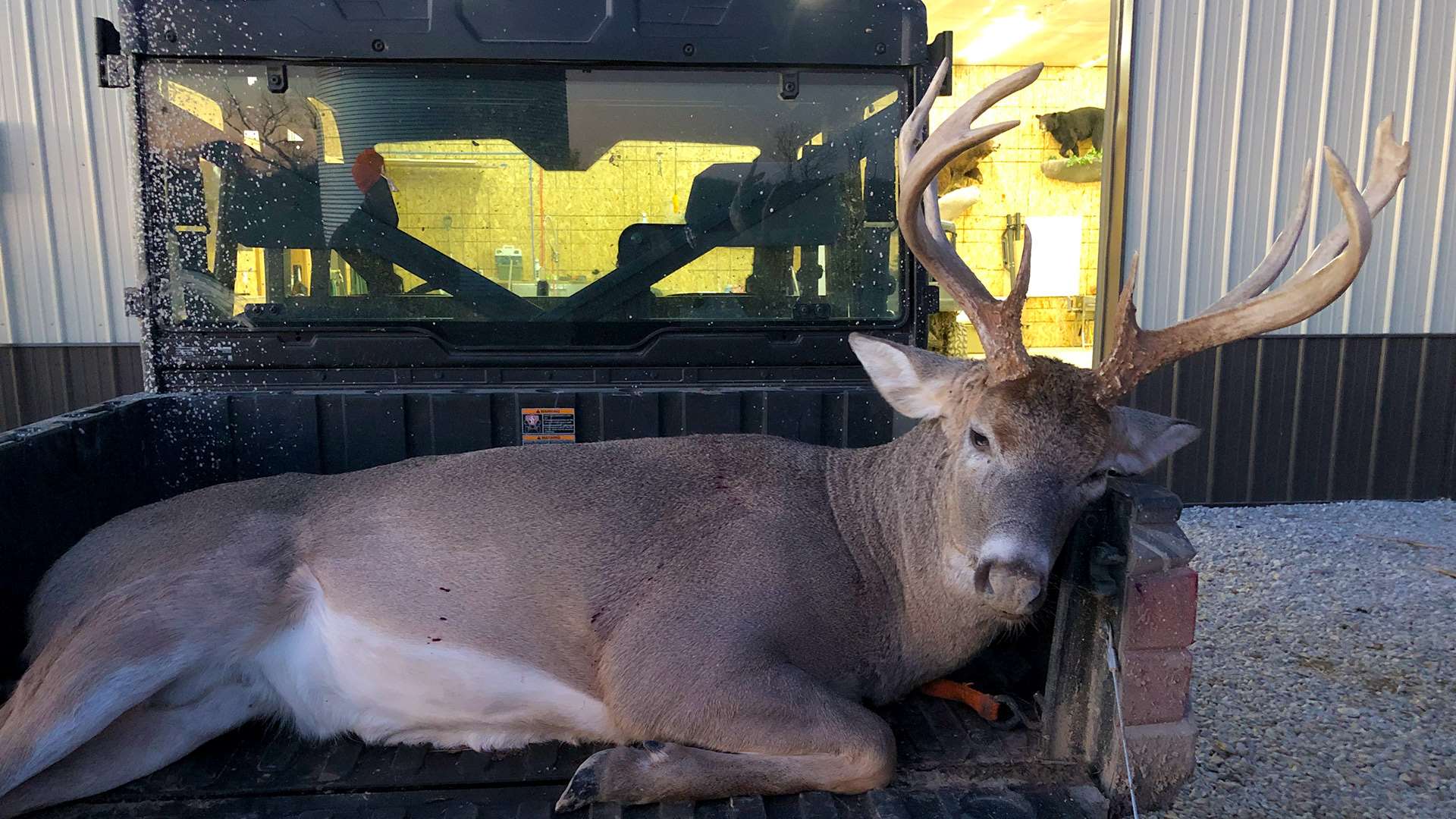 Although we had finally seen deer, this was no ordinary hunt. For starters, this was my first whitetail hunt, a momentous occasion in itself. Additionally, we were at Indian Hill in east-central Missouri, an area known for monster whitetails.
Robinson didn't have to work too hard to talk me into joining him at Indian Hill Outfitters for Missouri's 2019 whitetail season opening day, where Winchester was showcasing its newest 350 Legend offering with a bonded bullet. "It's like Jurassic Park," he said. "These bucks have some serious head gear."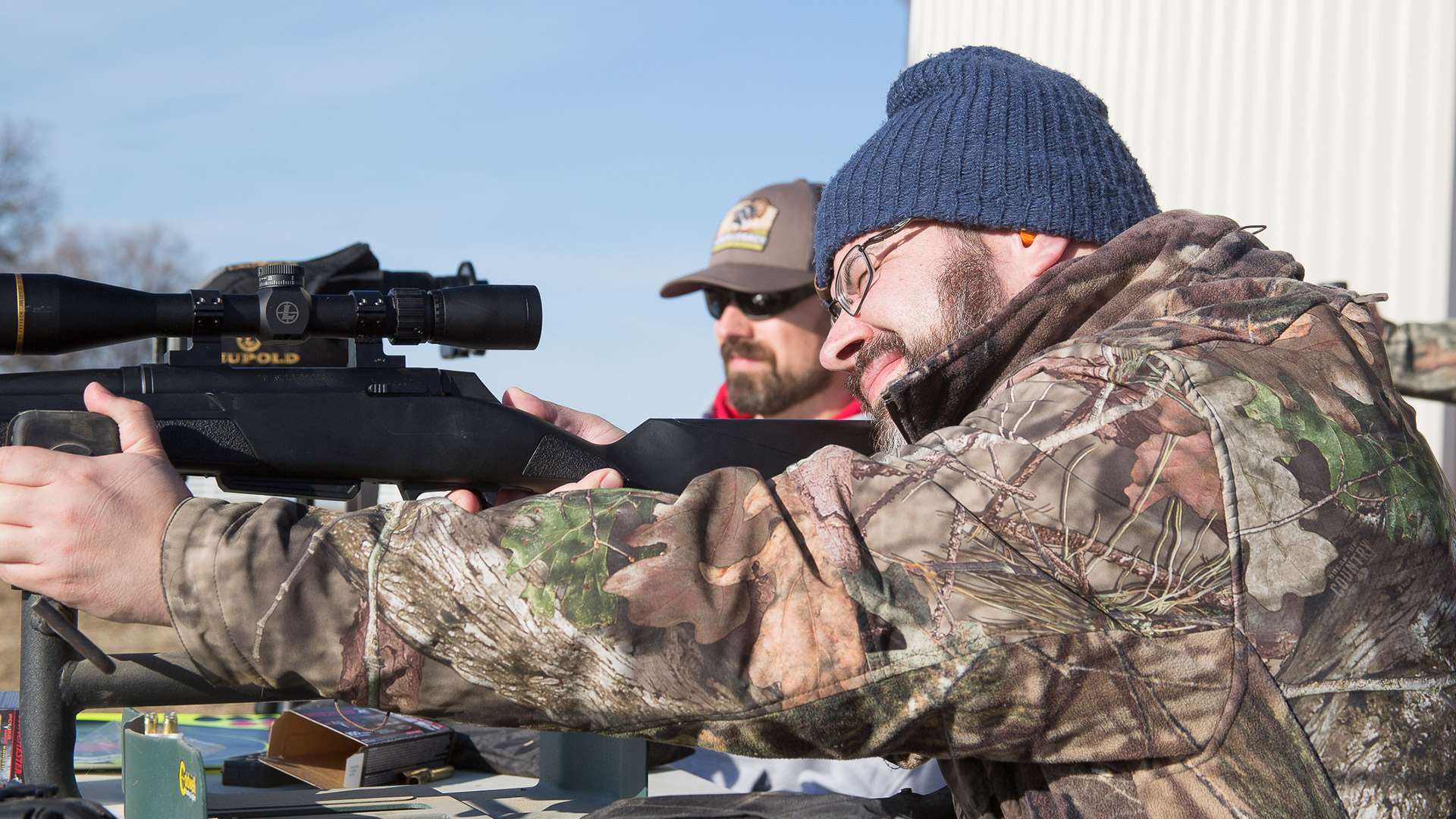 The opportunity to test a hot new cartridge in prime whitetail territory was too good to pass up. In addition to Robinson, I was with a group of outdoor writer all-stars to show me the ropes, including friend Josh Honeycutt, best known for his work with Realtree and others.
We were with Joe Ogden, the co-owner of Indian Hill. A top guide in Pike County, Mo., Ogden specializes in finding big-bodied bucks on 10,000 acres of prime Missouri whitetail deer country. Seasoned hunters descend from as far away as New York and Louisiana annually in pursuit of big brutes, and Indian Hill is well-equipped to serve them with a variety of blinds and stands, plus a large building specialized for butchering deer. Everything was in place for a perfect first whitetail hunt.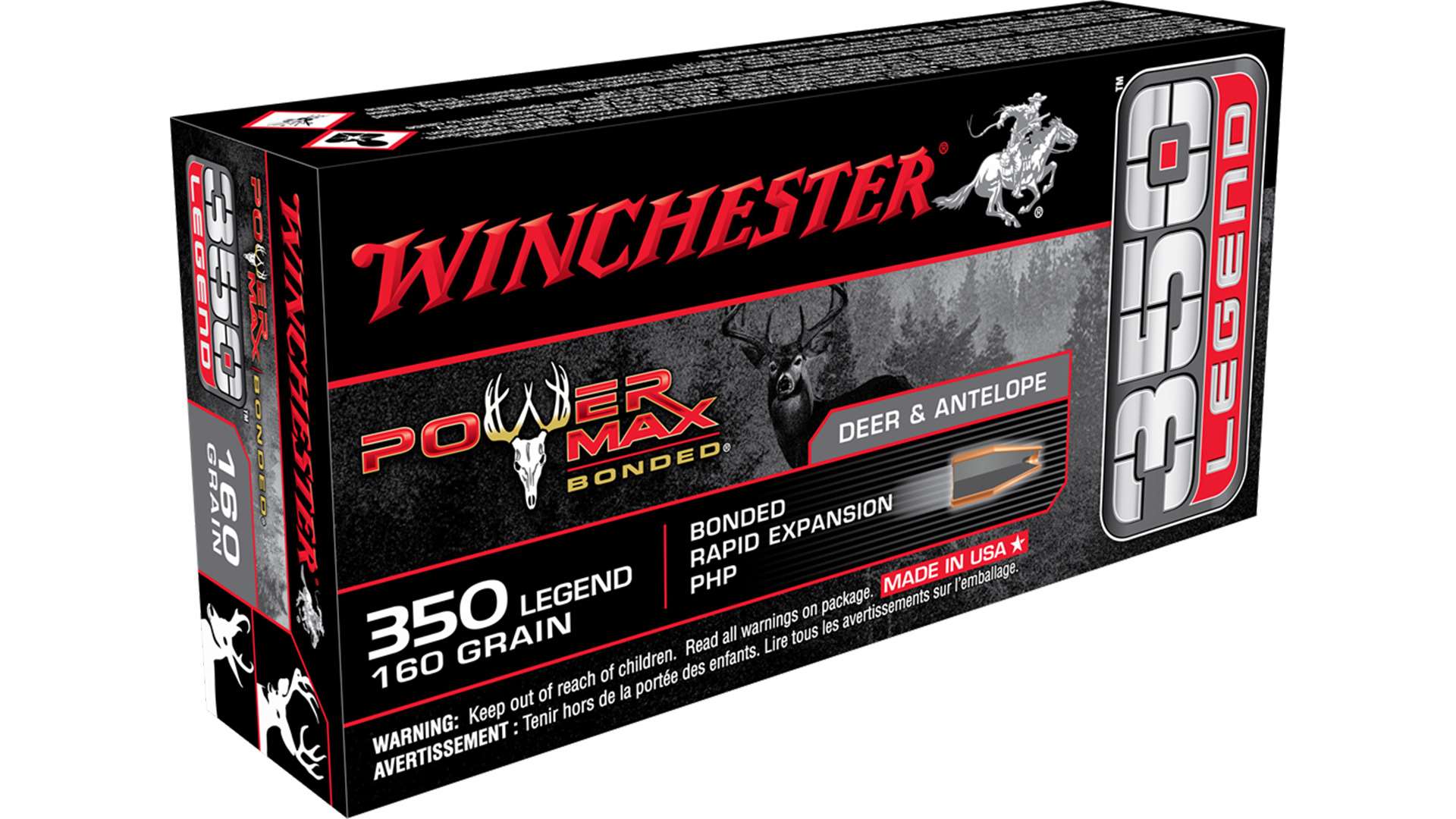 My confidence was bolstered due to the fact that I was using a new, unreleased (at the time) 350 Legend load. Winchester's new straight-walled cartridge launched last year to much fanfare, mostly due to its affordability, performance and shootability. The new 350 Legend Power Max Bonded cartridge ups the ante by adding a 160-grain bonded, jacketed hollow-point bullet. A proprietary bonding process fuses the lead core to the copper jacket for deep penetration, maximum weight retention and rapid expansion—i.e., it's ideal for quickly knocking down whitetail bucks, with their thick hides and bones.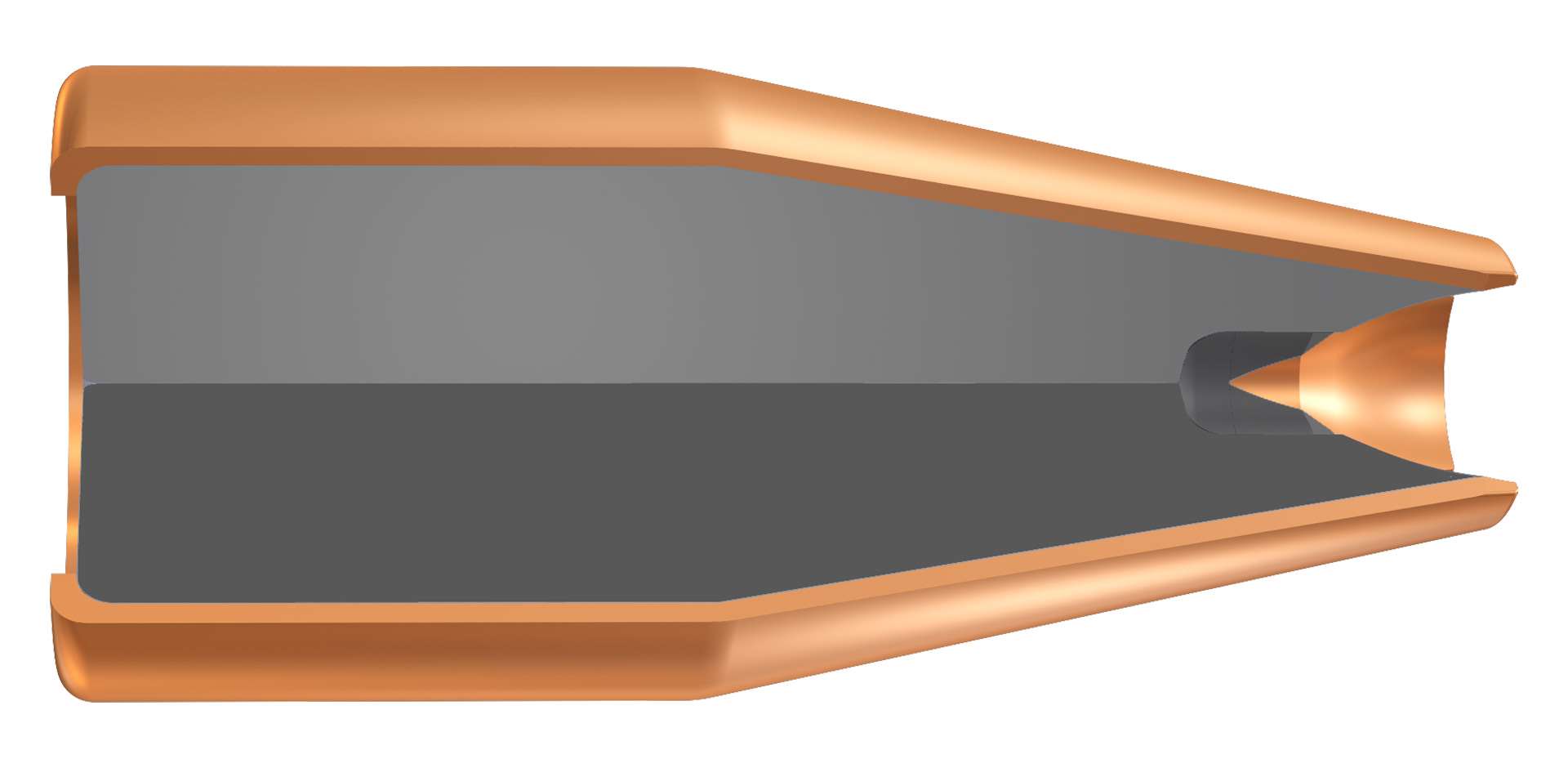 Low recoil is another ace up the 350 Legend's sleeve; to me, it was on par with that of .223 Rem. It's a forgiving round that's ideal for newcomers to hunting or the shooting sports.
Winchester Ammunition New Product Development Engineer Kyle Masinelli and his team designed the 350 Legend cartridge from the ground up. Passionate about whitetail hunting, when you talk to him, you can tell he poured his heart and soul into the project.
"We developed this cartridge at our ammunition facility in Oxford, Miss., both the shellcase and the projectile," said Masinelli. "With new products, we begin with a brainstorming session to understand what new products are needed in the marketplace, and what kind of performance manufacturing those products may entail. 350 Legend was no different."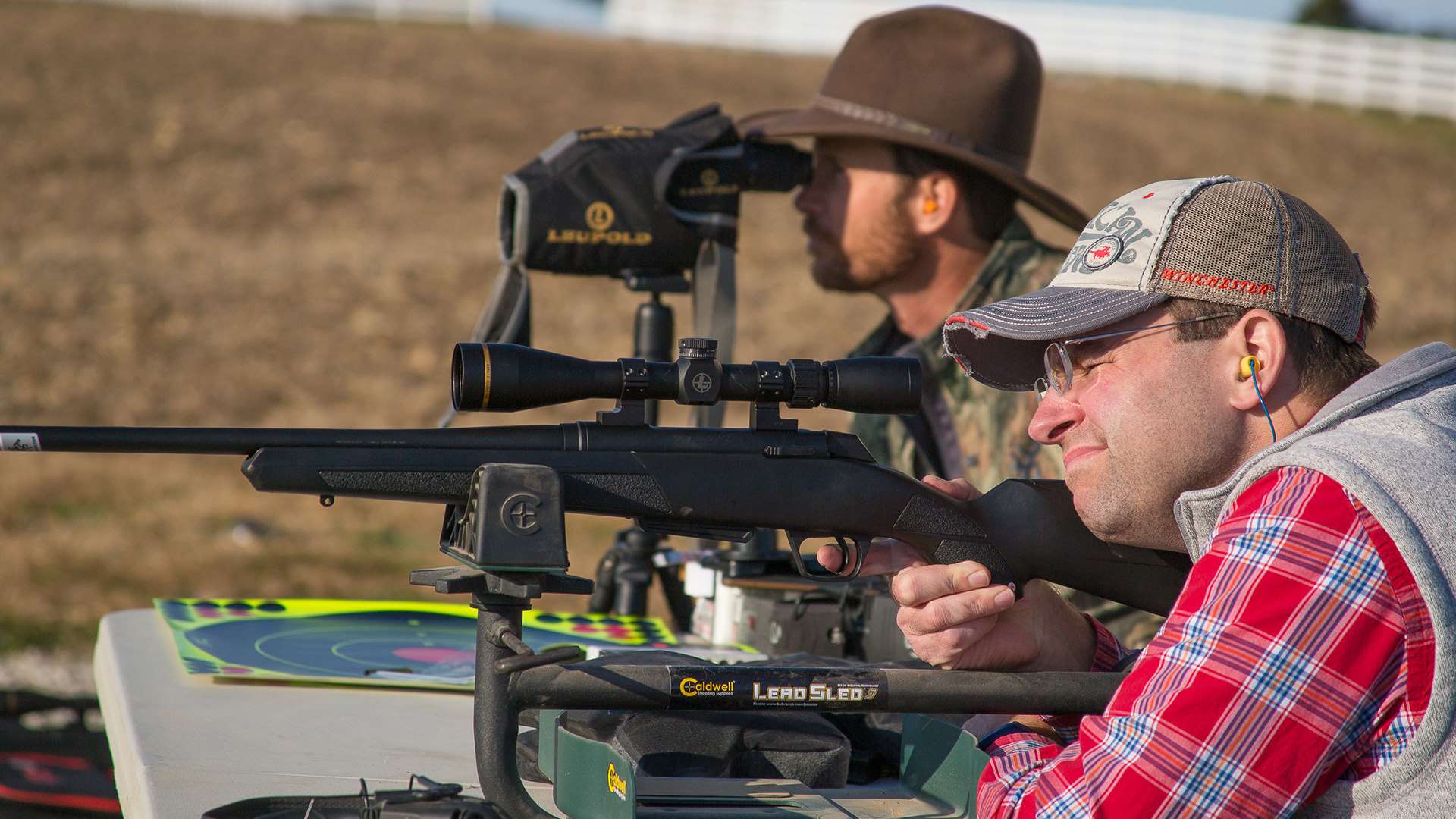 The Hunt
Deer movement on opening day was slow in the morning. We were in an elevated blind, and after daybreak hit, we heard distant shots and became optimistic. No deer showed up. For the afternoon sit, we moved to a cornfield that Ogden said had been productive for previous hunters. He was right—not long after we arrived, there was an onslaught of does and many bucks. But, there were no shooters among them.

It wasn't until the third day that I found my first buck worth dropping. I was already kind of antsy, because I hadn't seen any deer that morning. After lunch, I was dropped off at the same cornfield ground blind I had visited on opening day. It wasn't even 10 minutes into the sit before a buck happily made its way into a clearing about 30 yards away, right out in front of me. In my wildest dreams, I never thought I would get such a nice broadside opportunity. After seeing the reaction of the buck, I knew it was a good shot. You couldn't have removed the grin from my face with a belt sander.
Earlier that same day, Josh Honeycutt became the first person to ever nail a deer with the new 350 Legend Power Max Bonded bullet. He took down a five-year-old Missouri buck that he described in an excited group text message as "massive-sized." The banter that evening was ebullient and festive, as we butchered our deer, drank beers and told stories after finding success in the field. Hunt camp is a special place.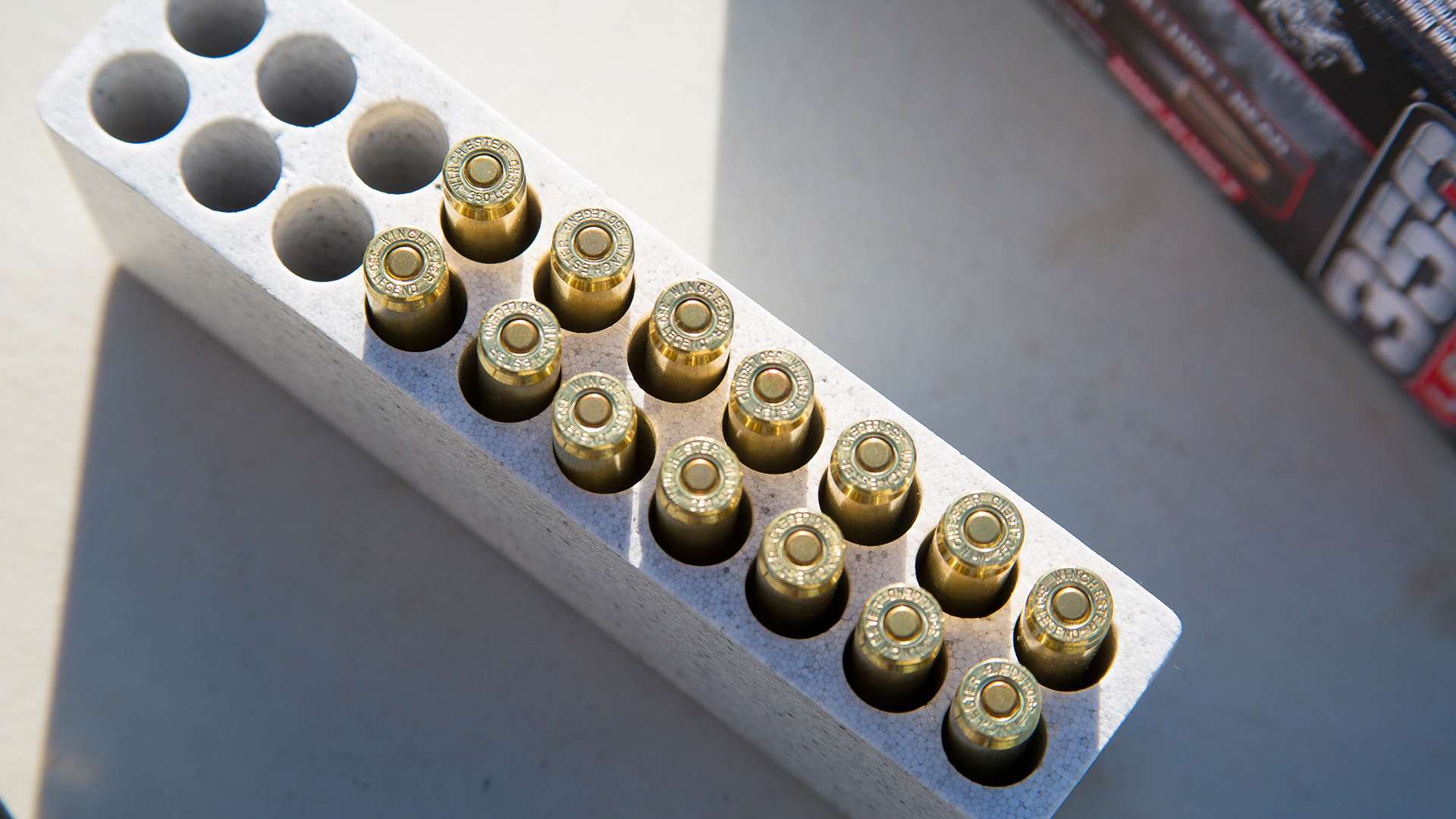 One thing is for sure, although this was my first deer—it definitely won't be my last. I can thank Winchester's 350 Legend for that, specifically the Power Max Bonded load I was using. In a crowded marketplace, the reasonable price of 350 Legend compared to other straightwall cartridges—plus, its sheer effectiveness on bucks with lower recoil than other cartridges in the category—make it a must-buy for deer hunters. Learn more at winchester.com.


Featured Gear
---
See more:
Winchester Ammunition Expands Component Line, Debuts New Packaging