Smith & Wesson has announced the release of its new pistol-caliber carbine, the S&W Response.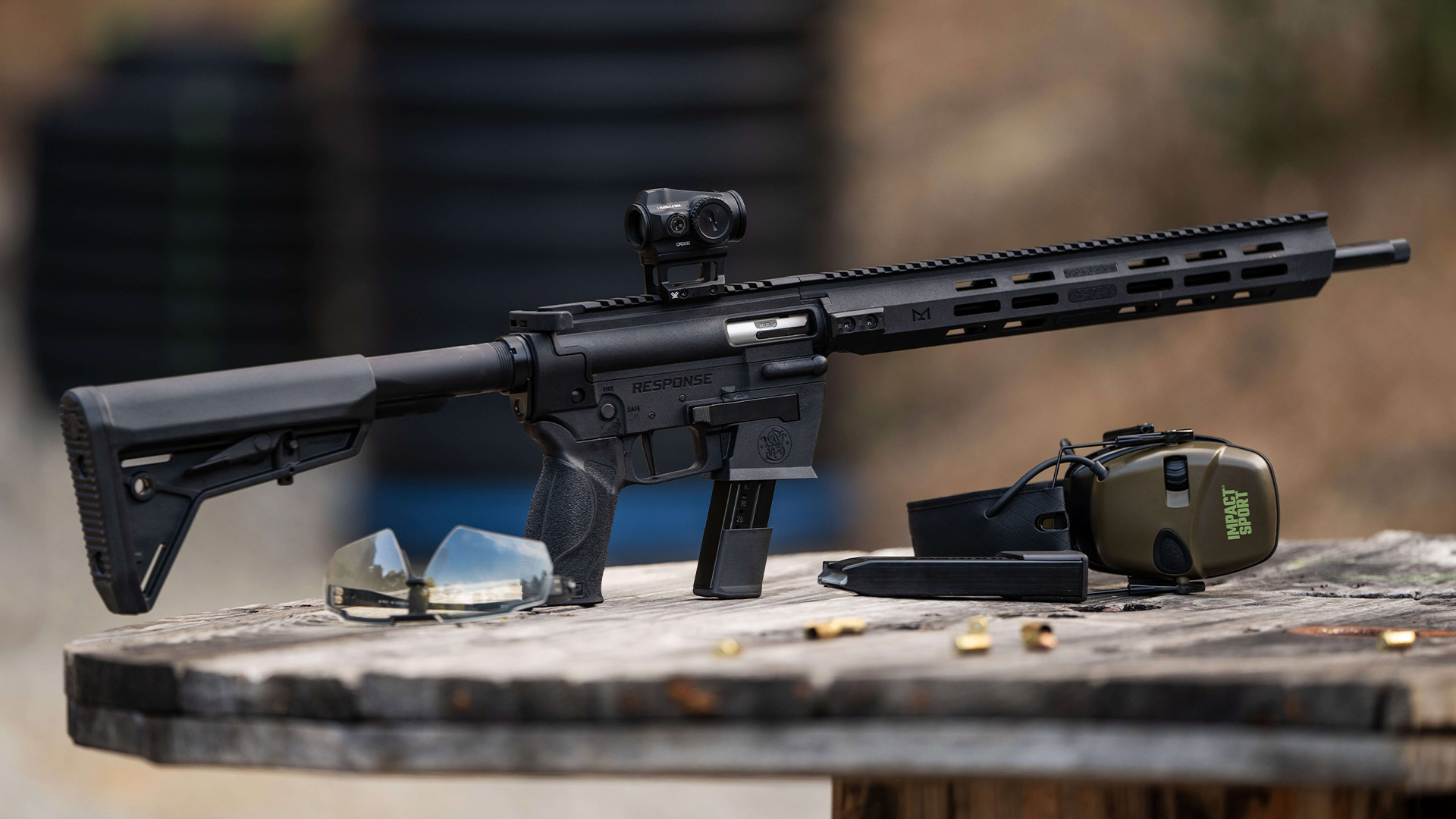 The new offering is Smith & Wesson's first modern sporting rifle-style pistol-caliber carbine, and as such, it's compatible with many existing MSR parts and accessories. Chambered in 9 mm, the Response has a 23+1 capacity out of the box and ships with two 23-round M&P double-stack magazines.
A highlight of the new Response PCC's features is the innovative and easy-to-install FLEXMAG System. This design consists of interchangeable magazine well adaptors, which allow the firearm to operate using a variety of Smith & Wesson magazines, along with other manufacturer's magazines. Additionally, the Response PCC includes two FLEXMAG kits that are compatible with M&P double-stack magazines, as well as Glock G17 and G19 magazines.
The Smith & Wesson Response 9 mm PCC sports a 16½-inch threaded barrel, polymer handguard with Picatinny-style rail and M-LOK slots, Magpul MOE SL stock, flat-face trigger and an M&P grip with four interchangeable palmswell adapters. The overall length of the Response PCC is 35⅜ inches when fully extended and the weight is slightly less than six pounds.
"The Smith & Wesson Response is our solution for the PCC shooter that enjoys MSR platforms and prefers interfacing capabilities with various pistol magazines available in the market today. Its compatibility with the vast network of MSR aftermarket accessories allows the user to easily customize the Response to their specific preferences and needs. Smith & Wesson listened to the consumer and our goal was to deliver a completely versatile pistol caliber carbine that would be a perfect companion to your sidearm. This design is our response," John Myles, Smith & Wesson senior product manager said.
MSRP for the new Smith & Wesson Response PCC is $799. Visit smith-wesson.com.