Pistol caliber carbines
(PCC) ammo options are expanding this year. One of the latest is Norma's 9mm offering, called ENVY.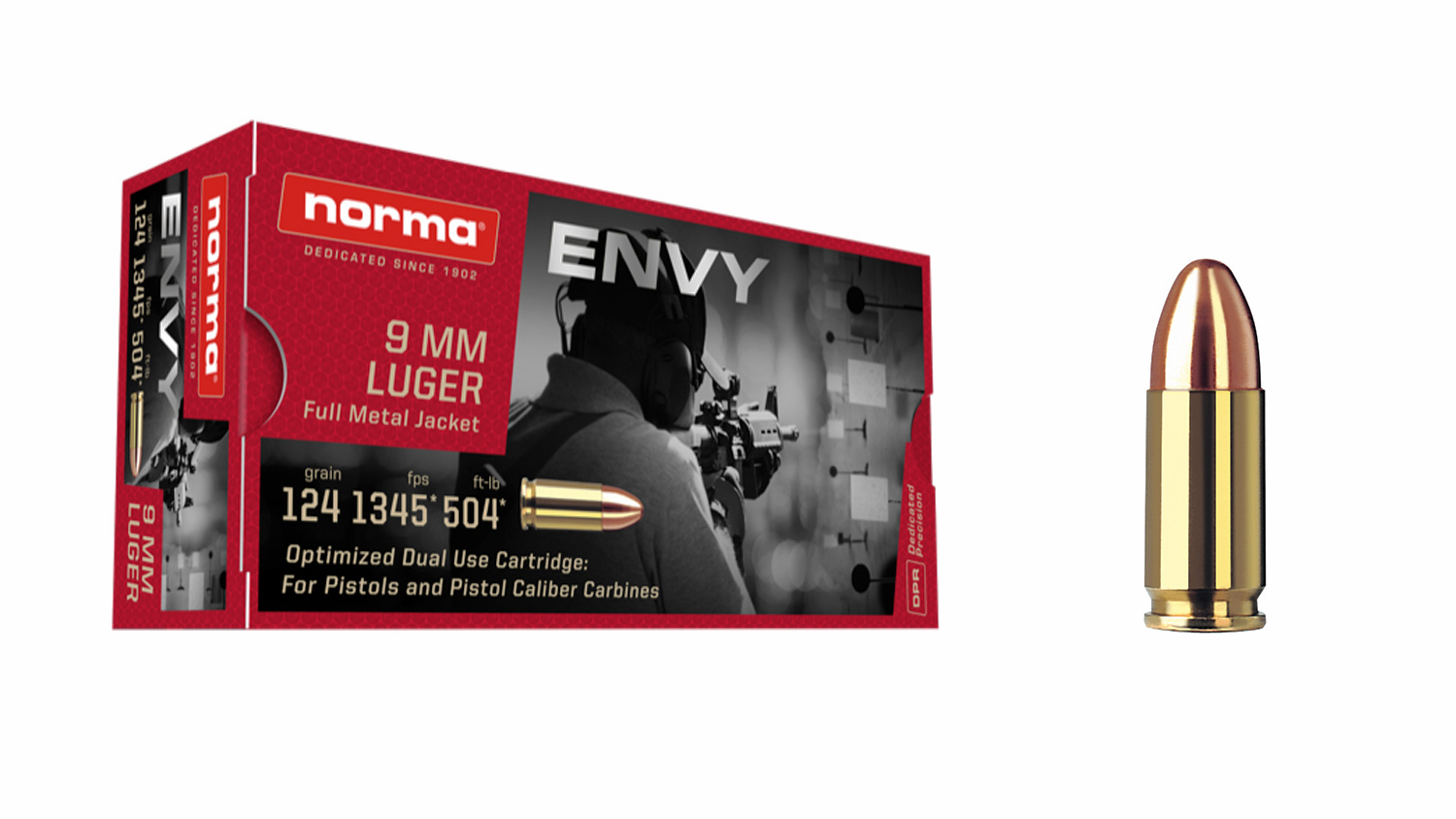 ENVY
(MSRP: $13.01 per 50-round box, Norma-ammunition.com/us)
features a 124-grain FMJ bullet and 1345 fps muzzle velocity, ideal for PCC. Norma testing shows the new ammo can shoot 5-shot groups under an inch at 50 yards. At 50 yards, ENVY boasts 1214 fps velocity and 404 foot-pounds of energy. Norma used a 17-inch PCC for testing. 
PCC internal ballistics require an improved target load for optimum performance. Bullet design is paramount with respect to proper feeding. With a more precise, uniform bullet and improved tolerance ranges across all aspects of production, PCC shooters should be excited about Norma's PCC-specific 9mm ammo.
At SHOT Show 2019, Norma ENVY made its debut and SSUSA learned more about it, but didn't get the opportunity to shoot it—yet. Be on the lookout for our review of ENVY in a future issue of the digital magazine.