Springfield Armory's newest addition to its family of 1911 pistols is the Ronin EMP (Enhanced Micro Pistol), which combines features from the Ronin series with CCW-ready mods. The company describes the EMP as "the smallest 1911 in the world" and "a potent and packable EDC 1911 built specifically for the 9 mm cartridge."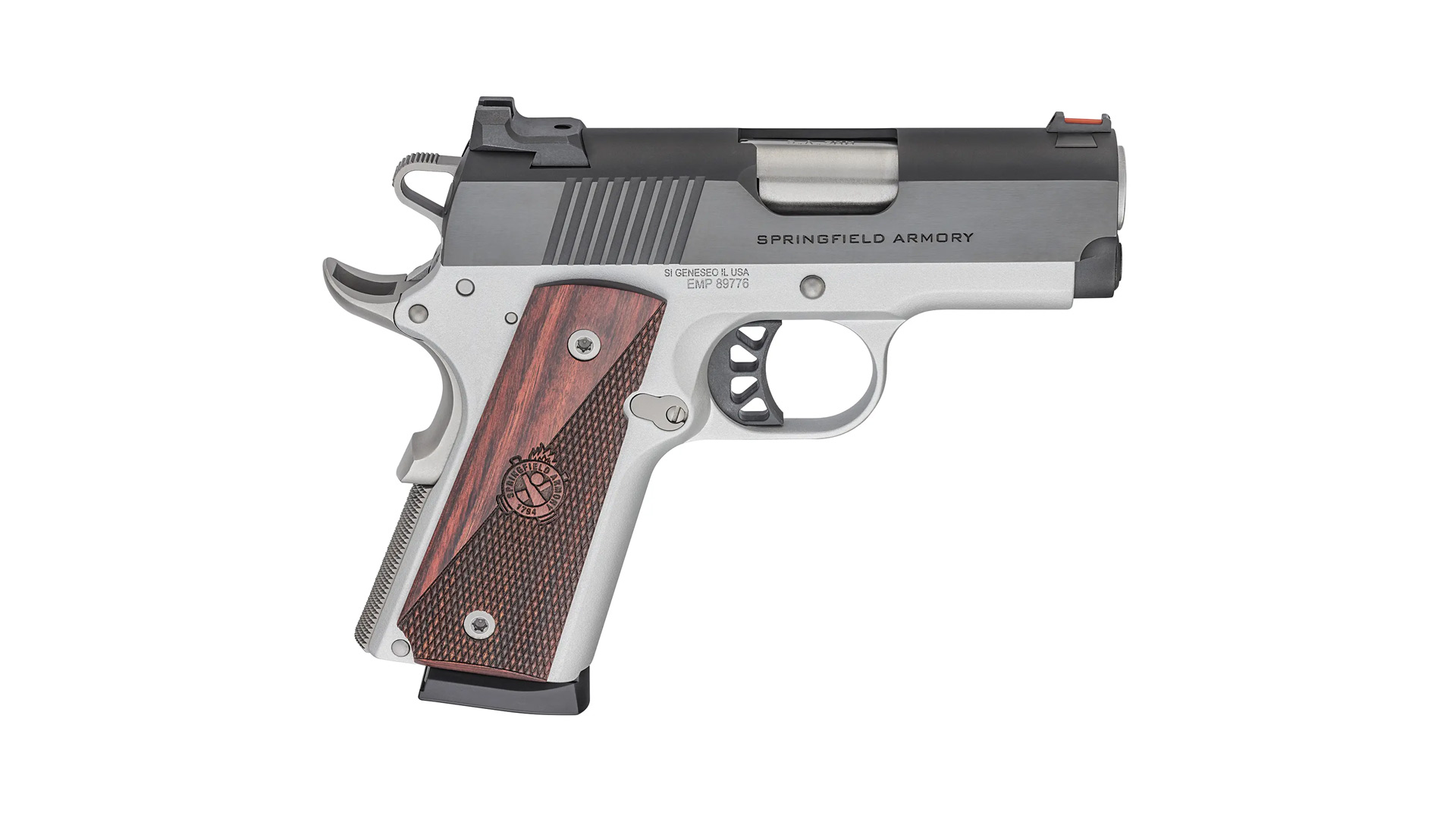 The Ronin EMP is available in two versions, one with a three-inch barrel with 9+1 capacity, and a four-inch barrel option with 10+1 capacity. Both bull barrels are made from forged stainless steel.
In addition to shortening the barrel and slide, the Ronin EMP sports a shortened frame and action. Eleven proprietary parts (frame, slide, firing pin and spring, extractor, ejector, trigger, plunger tube and assembly, grips and magazine) give the Ronin EMP distinction from a standard 1911 and a reduced grip radius.
Wood grips with a hybrid checkered and smooth surface also give the Ronin EMP a nice look in conjunction with the two-tone metal finish.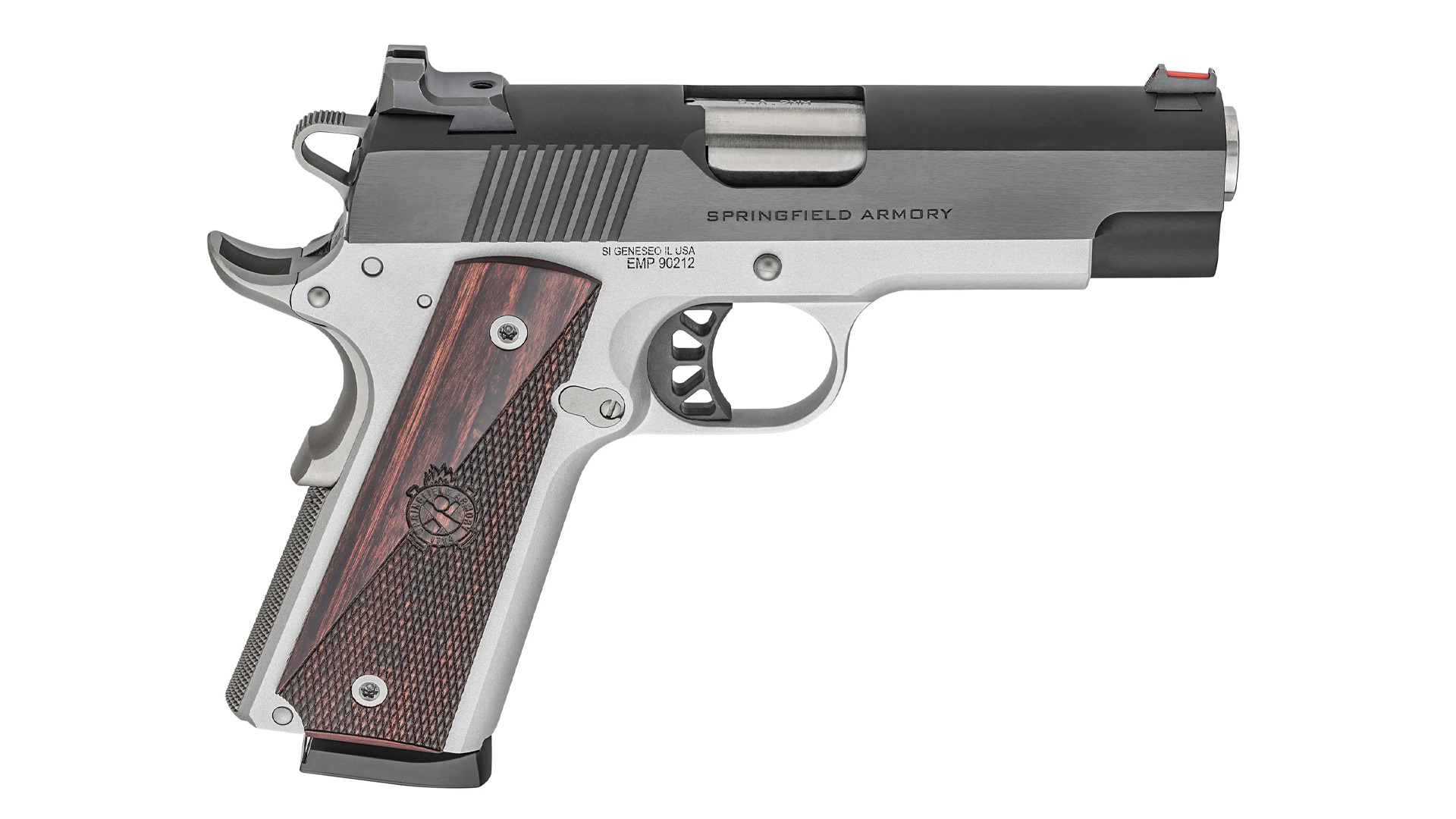 Both sizes of the Ronin EMP's magazine include an extended base pad, with the 9+1 mag made from stainless steel and the larger option for the four-inch barrel in blued steel.
As for the sights, the Ronin EMP has a fiber-optic front sight and a Tactical Rack rear sight with white dots and light diffusing serrations.
MSRP is $849 for both the 1911 Ronin EMP four-inch barrel (Mfg. no. PX9124) and the three-inch barrel (Mfg. no. PX9123L). Learn more at springfield-armory.com.
---
Read more:
A Short History Of Biathlon Competition