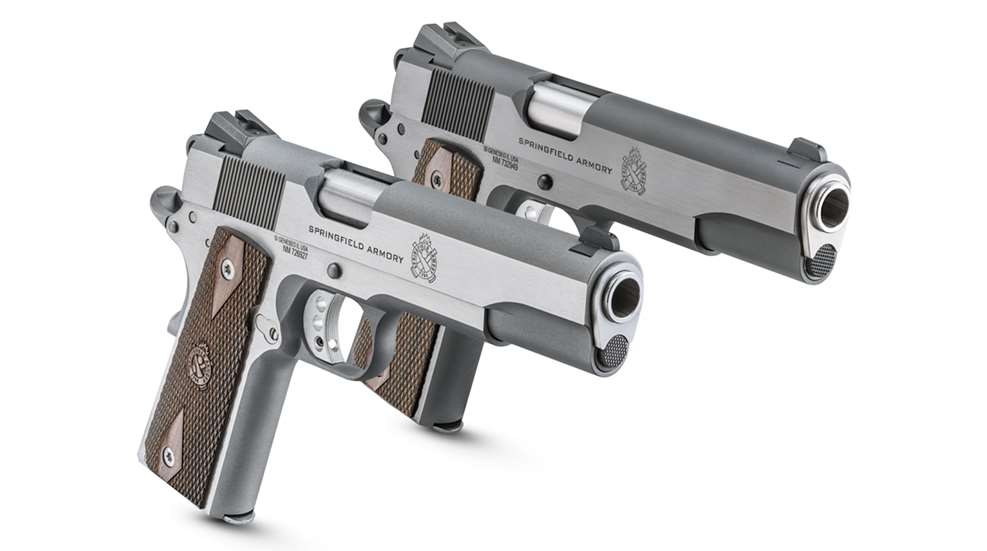 Springfield Armory's new Garrison 1911 .45 ACP handguns bring modern upgrades and forged materials to a pistol design that is more than a century old. Two versions of the Garrison 1911 are available, classic hot salt blued carbon steel ($800) or stainless steel ($849).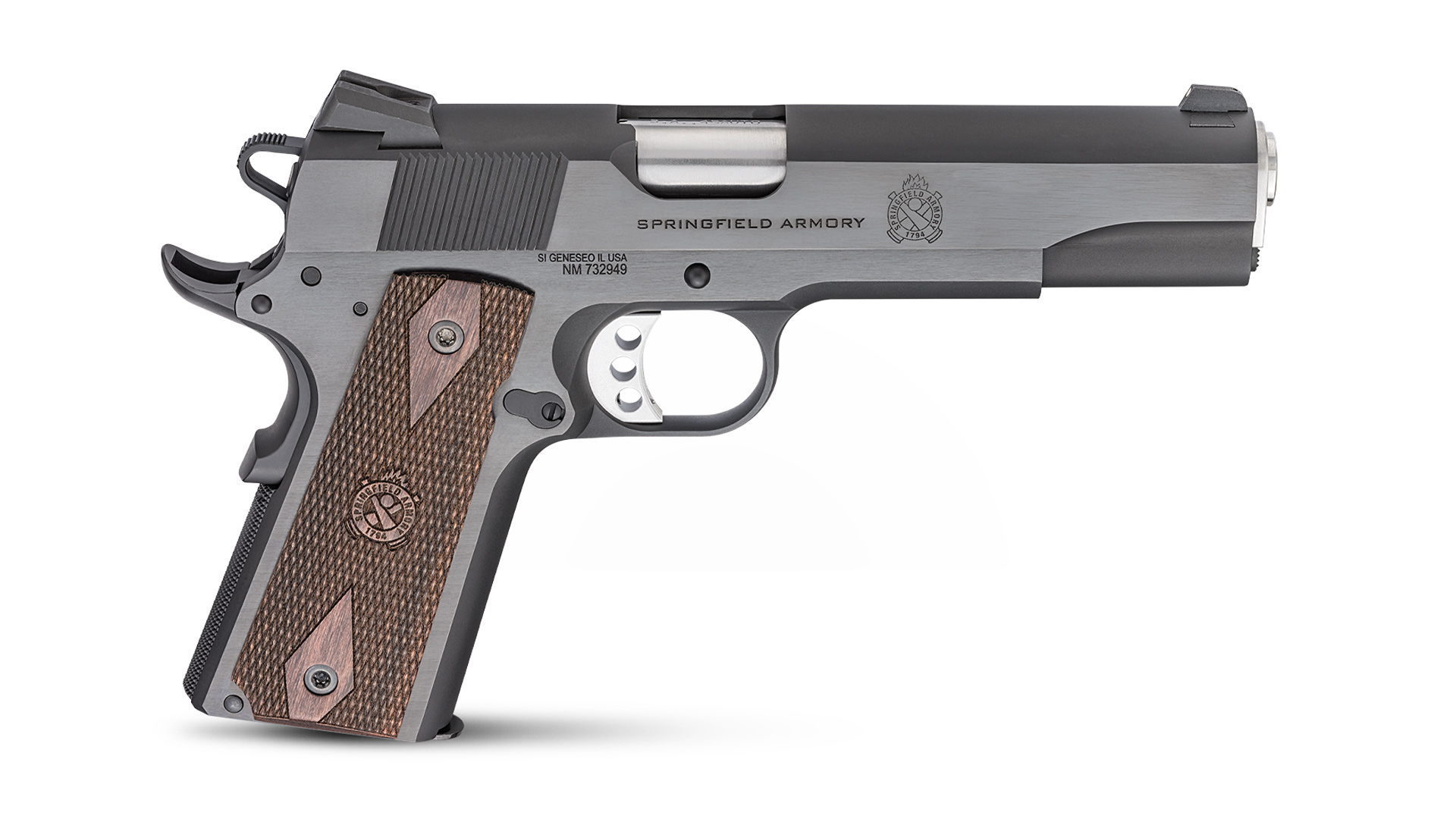 Here is what Springfield Armory says about its new Garrison 1911 pistols:
"With more than a century of service behind it, the 1911's capabilities are beyond question. The Garrison builds upon that solid foundation with the features today's shooters demand. Forged construction, low-profile yet high-visibility sights, skeletonized hammer, extended beavertail grip safety and much more define this modern take on the proven classic."
Machined to competition standards, the Garrison boasts a five-inch stainless steel barrel forged from stainless steel. In addition, the frame and slide are forged, not cast, which sets the Garrison 1911 apart from others in its class.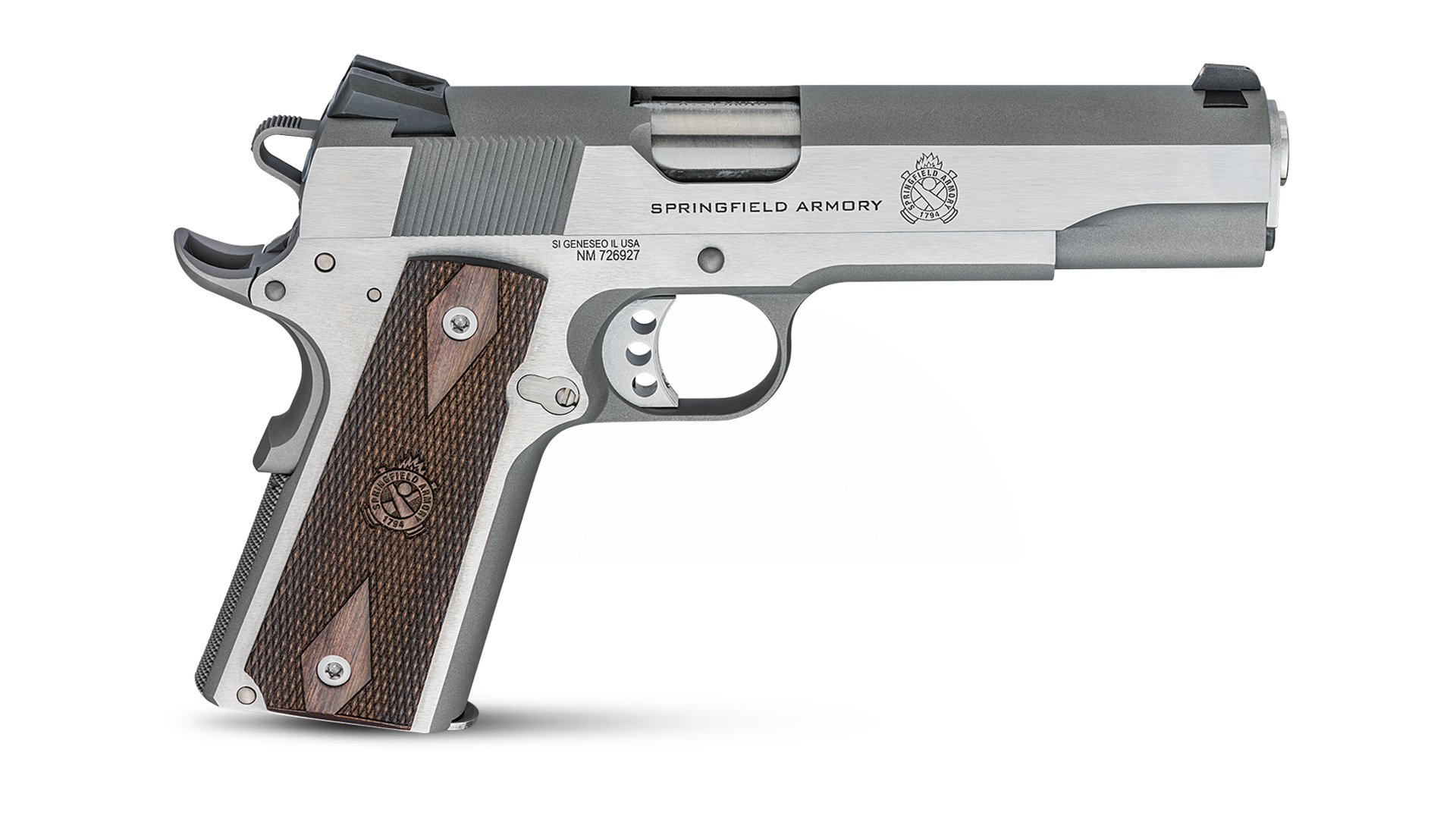 Among the other modern enhancements, a skeletonized hammer will certainly provide for fast lock times. The low profile three-dot sights sport white dots, and are billed by Springfield Armory as a "high-visibility sighting system." As for the grips, the Garrison 1911 is equipped with checkered thinline ones made of wood.
With a single-sided, extended thumb safety, Garrison 1911 shooters should face no problems engaging it. Regarding the grip safety, it has an extended beavertail to aid shooters in avoiding hammer bite.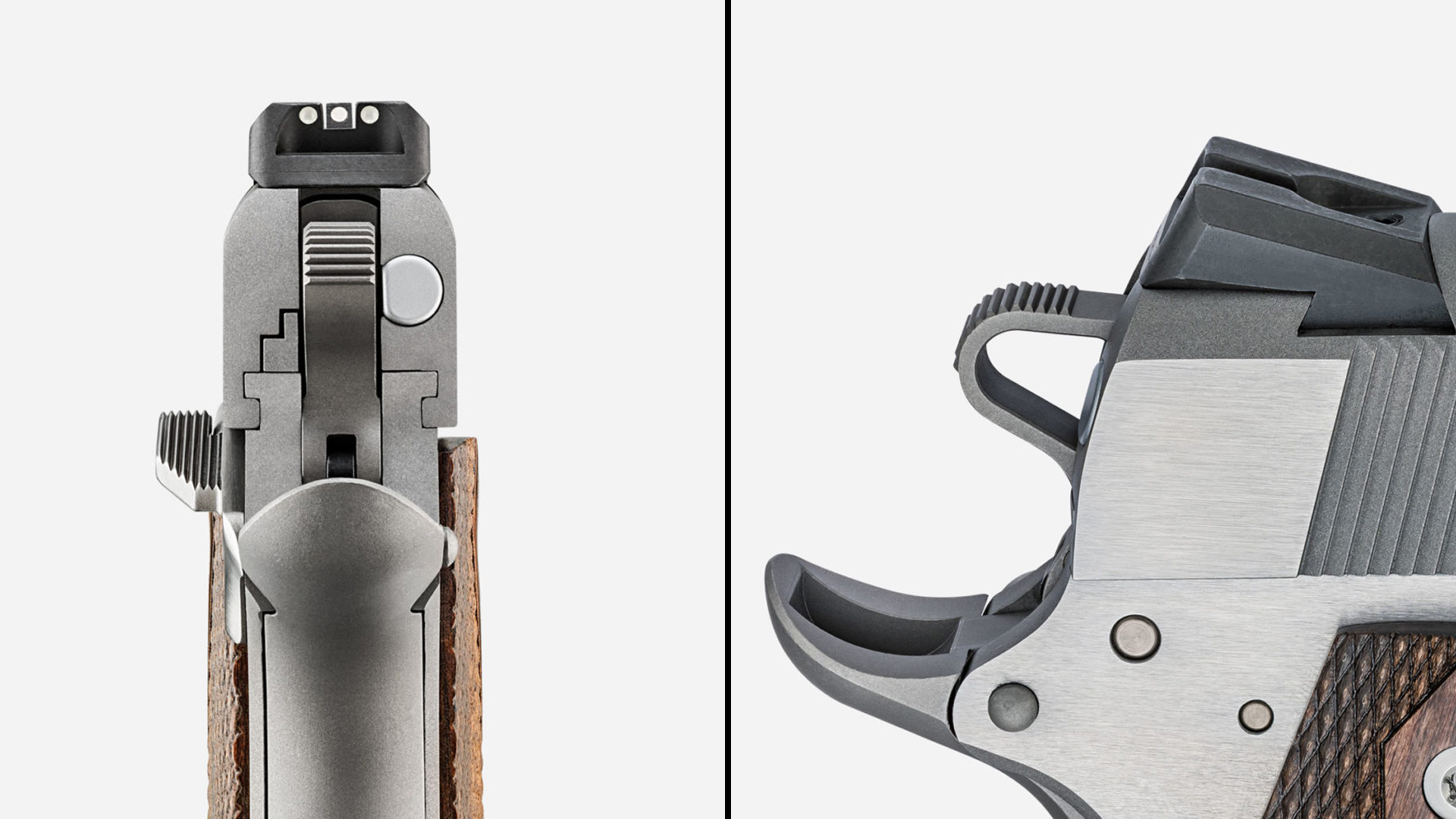 Additionally, a seven-round magazine is included with the Garrison 1911 pistol.
Learn more about the Garrison 1911 .45 ACP pistol at the Springfield Armory website: springfield-armory.com.
---
Read more:
New: Springfield Armory SA-35 9 mm