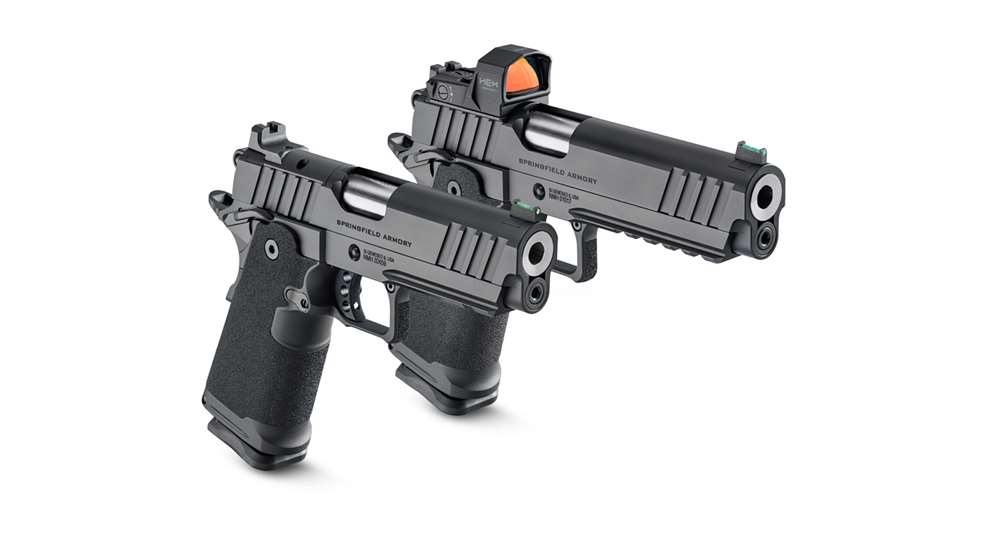 Springfield Armory has announced the new Prodigy AOS 9 mm, the initial model in the company's new 1911 DS double-stack line of pistols. The Prodigy comes in five- and 4.25-inch sizes and is also optics-ready.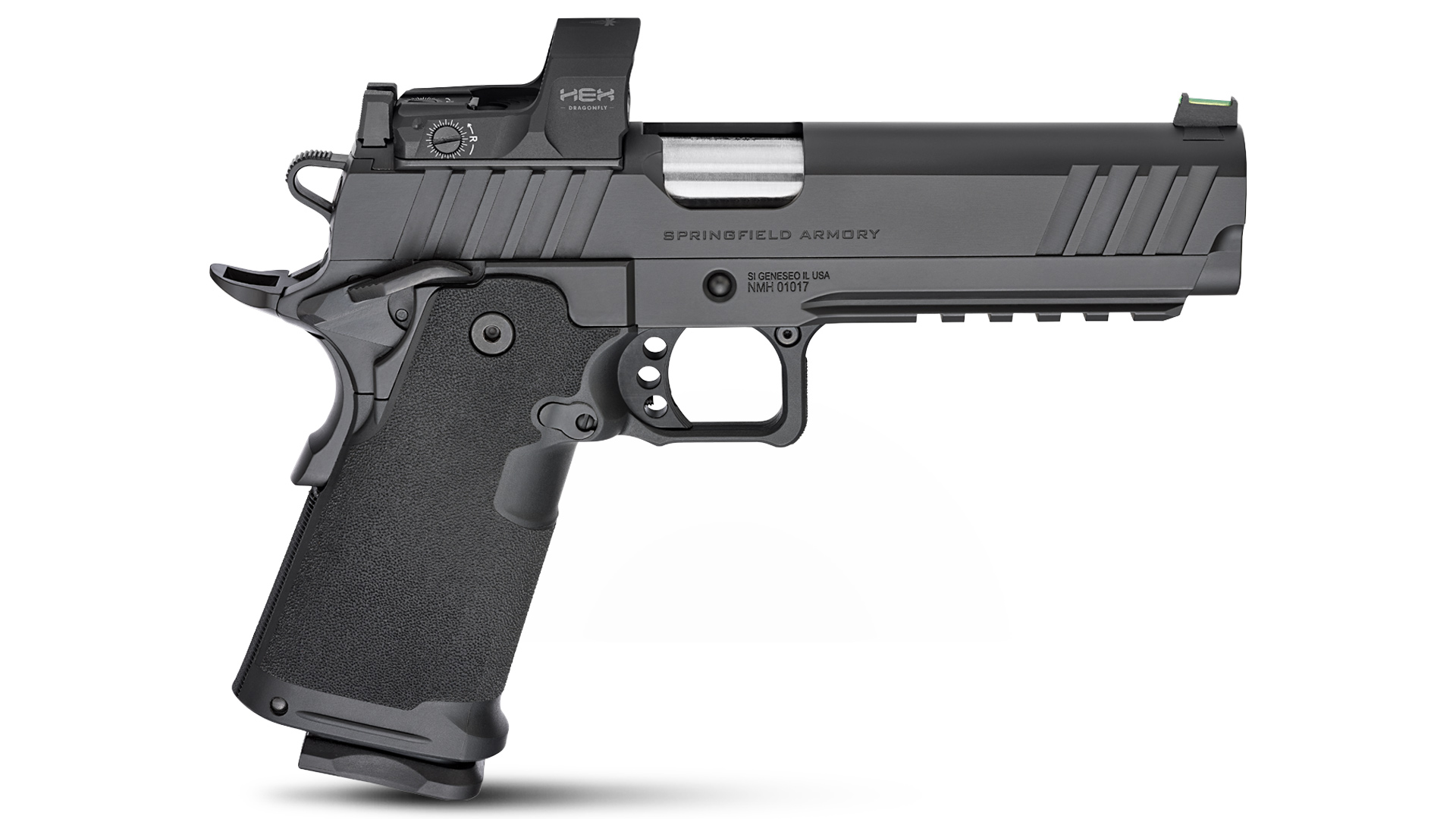 The heart of the Springfield Armory 1911 DS Prodigy AOS 9 mm pistol is the double-stack magazine. As mentioned, the Prodigy can accept a variety of optical sights, and it also sports raised fiber-optic front and U-notch rear sights.
For optics mounting, Springfield Armory's new Prodigy employs AOS (Agency Optic System) plates, which were designed exclusively for the 1911 DS. Machined from billet 17-4 stainless steel, the AOS plates come fitted with a rear sight and are designed specifically to preserve visible iron sights. The Prodigy ships with a cover plate with rear sight, as well as one optics-mounting plate designed for the HEX Dragonfly along with several popular red-dot optics. More plates that can accept additional optics can be found at the Springfield Armory Store, along with a full fitment and optics compatibility chart for the AOS plate system.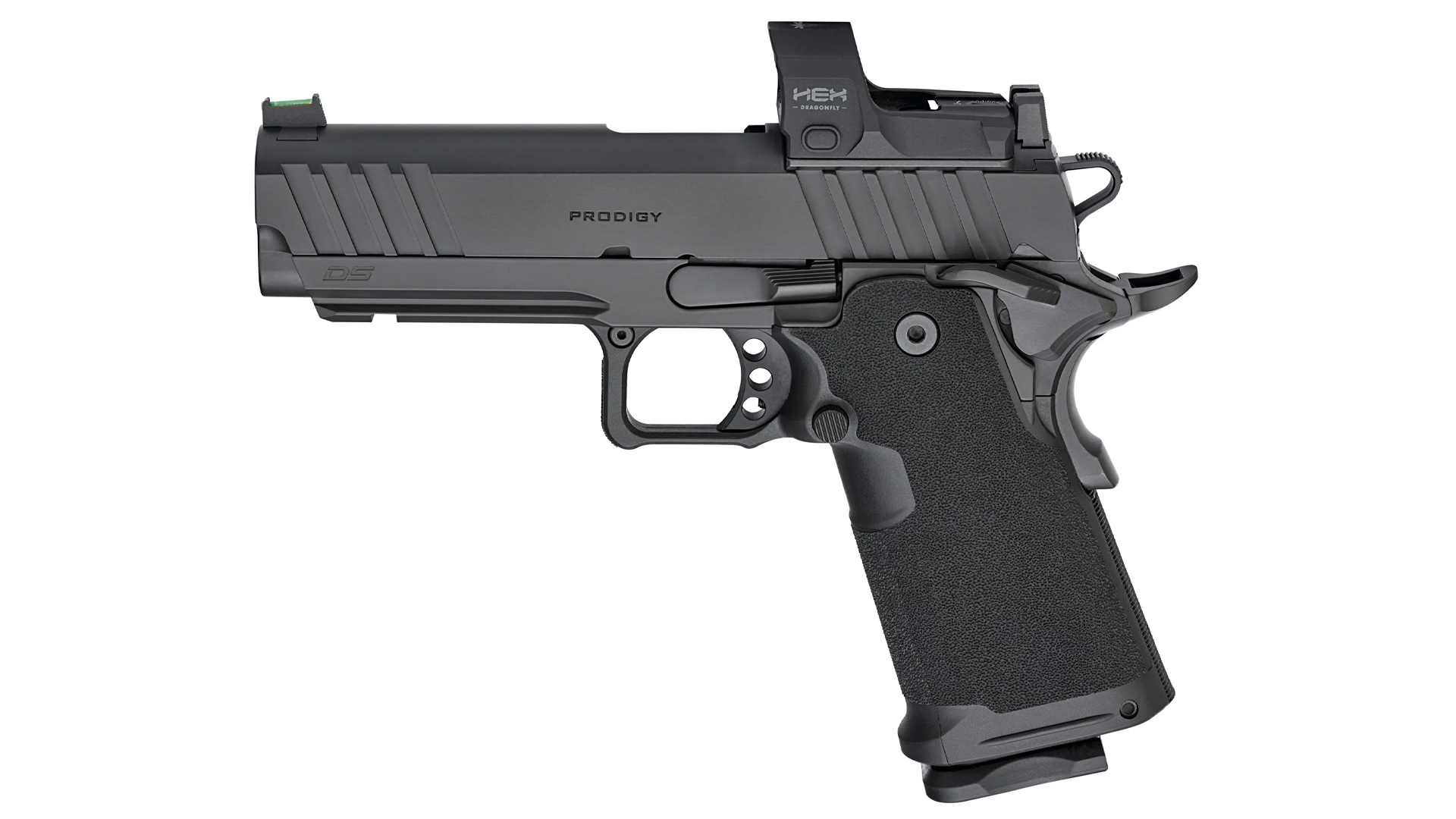 Mounted to the Prodigy pistol's forged steel receiver is a polymer grip module, offering capacities of 17+1 in a flush-fit magazine and 20+1 in an extended one. Both types are included with the Prodigy. In addition, an optional 26-round magazine is available.
Along with the forged steel receiver is a forged steel slide with forward serrations. Both have a black Cerakote finish. A match-grade, bushingless forged stainless steel bull barrel should aid in accuracy.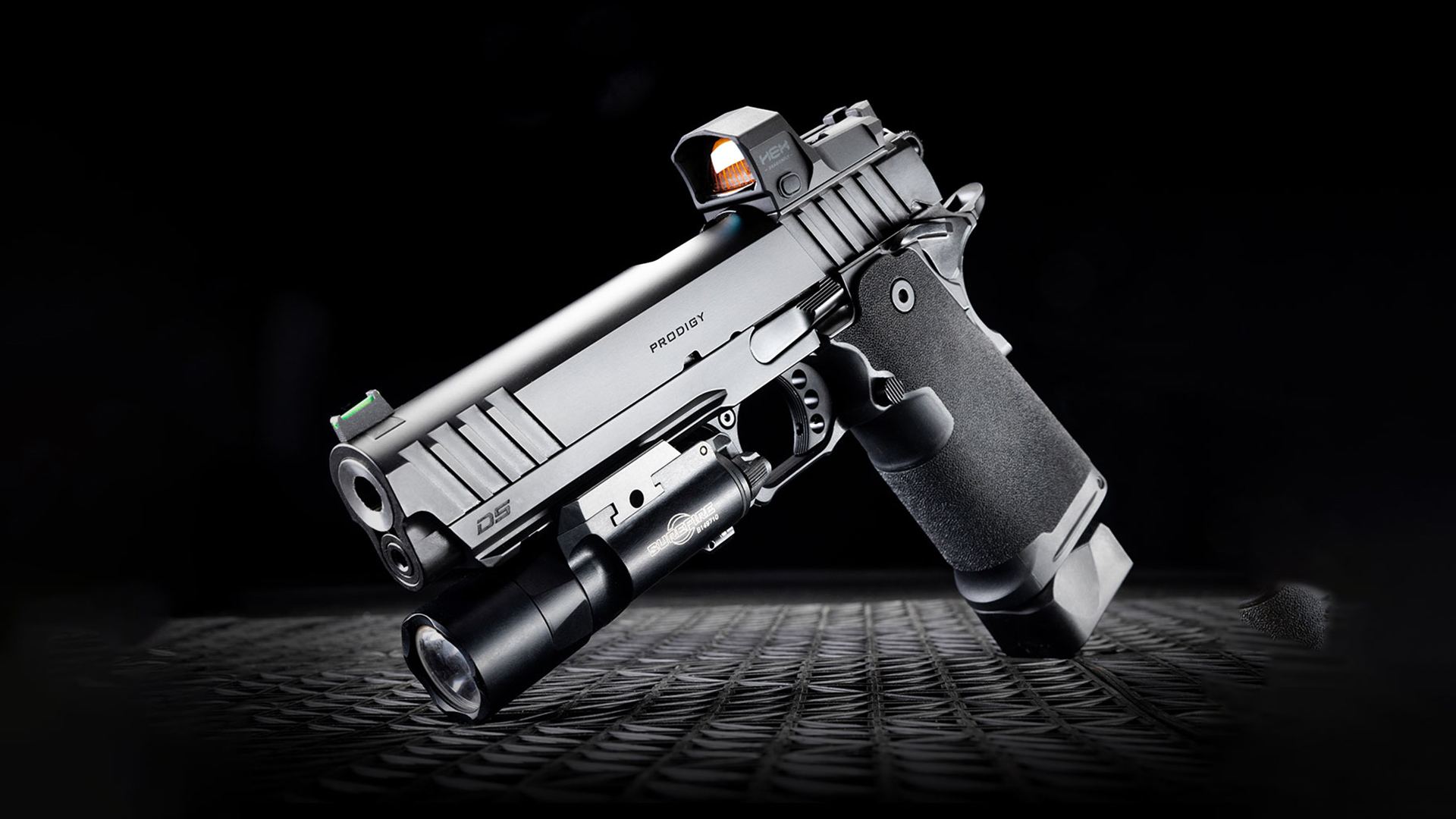 The polymer grip module includes a wraparound Adaptive Grip Texture treatment, borrowed from Springfield Armory's Hellcat 9 mm pistol family.
Be on the lookout for a review of the Springfield Armory 1911 DS Prodigy AOS 9 mm handgun in a future issue of the digital magazine.
Both the five- and 4.25-inch variants of the Springfield Armory 1911 DS Prodigy AOS 9 mm pistol have a MSRP starting at $1,499. For another $200, both models arrive equipped with a HEX Dragonfly red-dot optic. Learn more at springfield-armory.com.