The new Recon 38 modular gun safe from Shakopee, Minn.-based Steelhead Outdoors sports a flat textured black finish with graphite colored logo and handle, along with custom blacked-out hardware.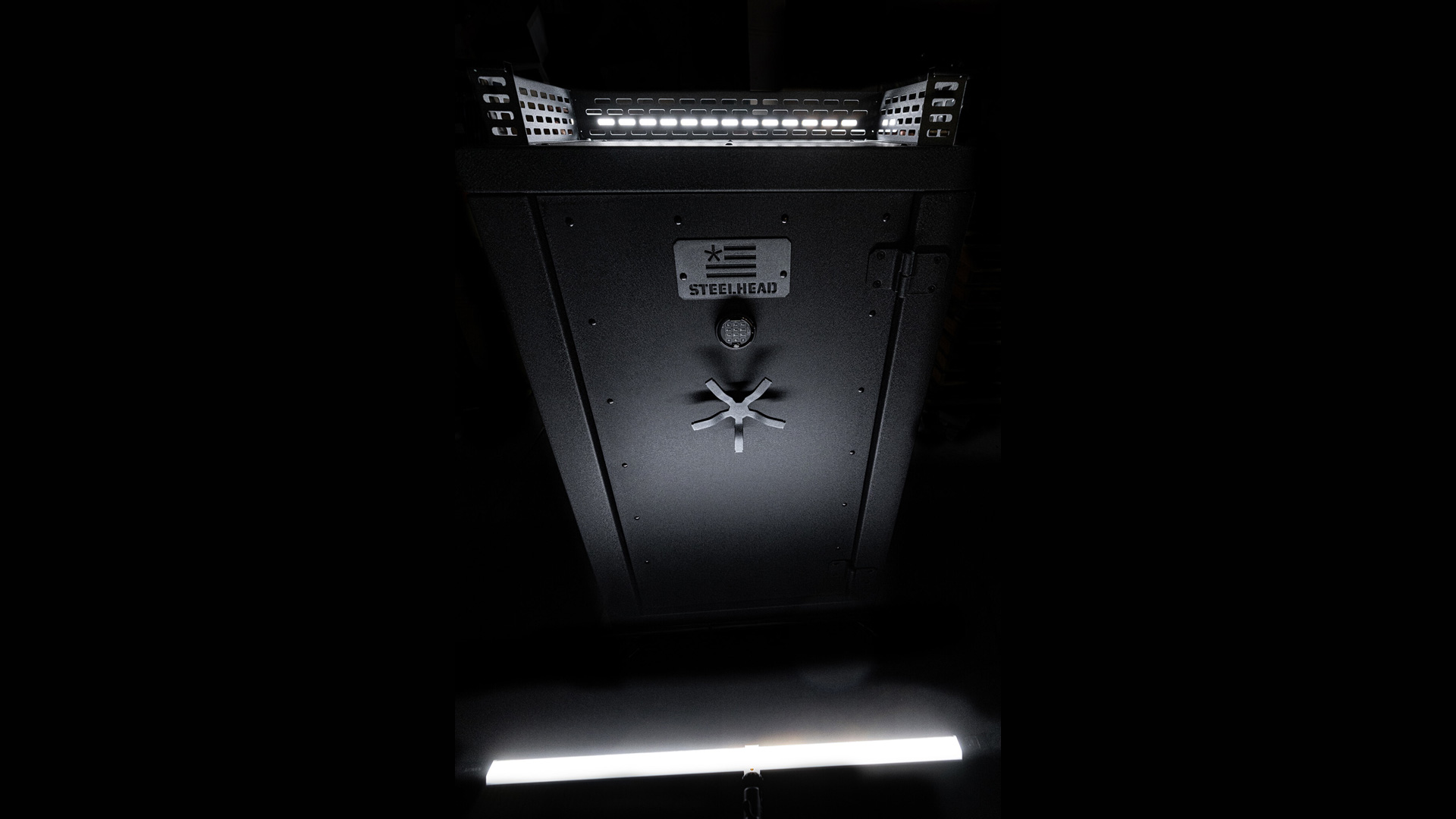 Store your firearms and associated gear with this special tactical package that includes a custom bolt-on roof rack for stowing extra gear and range bags. The rack's raised perimeter helps keep items in place on top of the safe. Plus, the Arctic White interior maximizes light within the safe while the exterior is designed to avoid detection.
The Recon safe's 38-inch width is suitable for larger gun collections and the modular design allows for assembly in areas where other safes many not be able to fit. The assembled safe weighs 600 pounds and the modular safe panels weigh less than 165 pounds. The interior can be configured to store 10 to 35 long guns. As for locking duties, there is a mechanical dial lock that offers battery-less dependability, or an optional electric S&G Titan Direct Drive lock that's often used in bank and ATM applications.
An available upgrade is the deluxe interior kit that bundles two gear panels to hold handguns and magazines, as well as two magnetic, rechargeable motion-activated lights to light the interior and a rubberized floor mat to protect long guns.
Pricing for the Steelhead Outdoors Recon 38 firearm safe starts at $4,400. Add four shelves and the electronic direct-drive lock options for $200 more. Visit steelheadoutdoors.com to build your own.