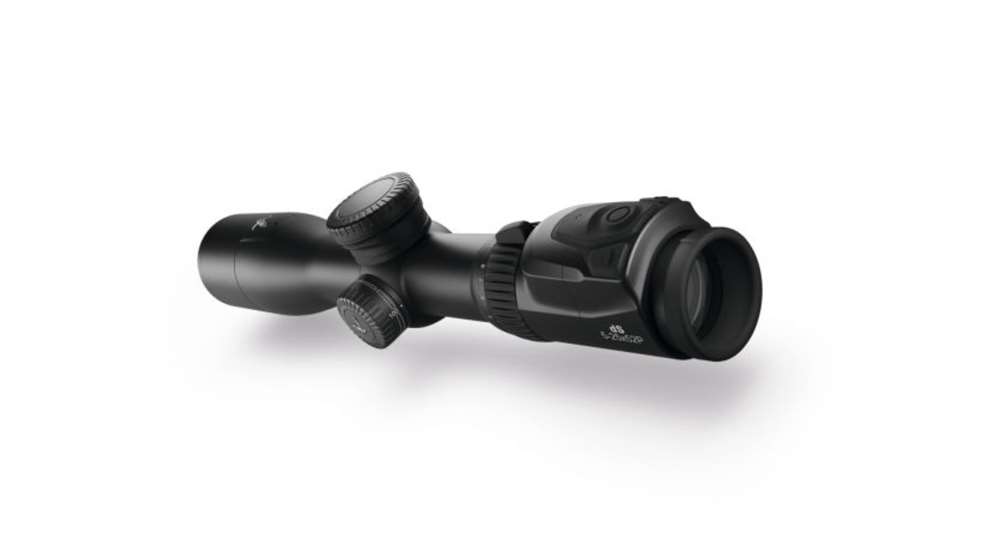 New for 2021 from Swarovski Optik is an updated dS smart riflescope. Regular SSUSA readers will remember our review of the original dS optic a while back, now the company has released the second generation in the line (Swarovski Optik dS Gen. II 5-25x52 mm P, MSRP: $5,110) which sports a slimmer profile, improved magnification ring and enhanced smart features.
The dS Gen. II calculates the correct aiming point for the shooter in its heads-up display, along with ballistic data in real time. The Gen. II also adds the option to select between G1 or G7 ballistic coefficient measurements, and trajectory correction by way of impact point deviation. Similar to the original dS scope, the Gen. II requires a smartphone equipped with the dS app. Communicating with Bluetooth, personal ballistic data is input directly into the dS app and transmitted to the smart optic.


A revised display includes distance, muzzle velocity, energy, bullet flight time and an alignment indicator to show if the scope is level. Peering at the dS and its LCoS monochrome display provides all the data you need to make a successful shot. The Gen. II dS adds more customization options with six reticles to choose from, plus the ability to adjust the thickness of the lines and dots in the accompanying smartphone app. Additionally, windage mark intervals are calculated based on the distance measured, the wind speeds set and the ballistic data. There are five different wind speeds to choose from.
According to Swarovski, the measuring range of the dS Gen. II is between 33 and 1,500 yards, and measuring precision is one yard. The maximum aiming point correction is 1,120 yards.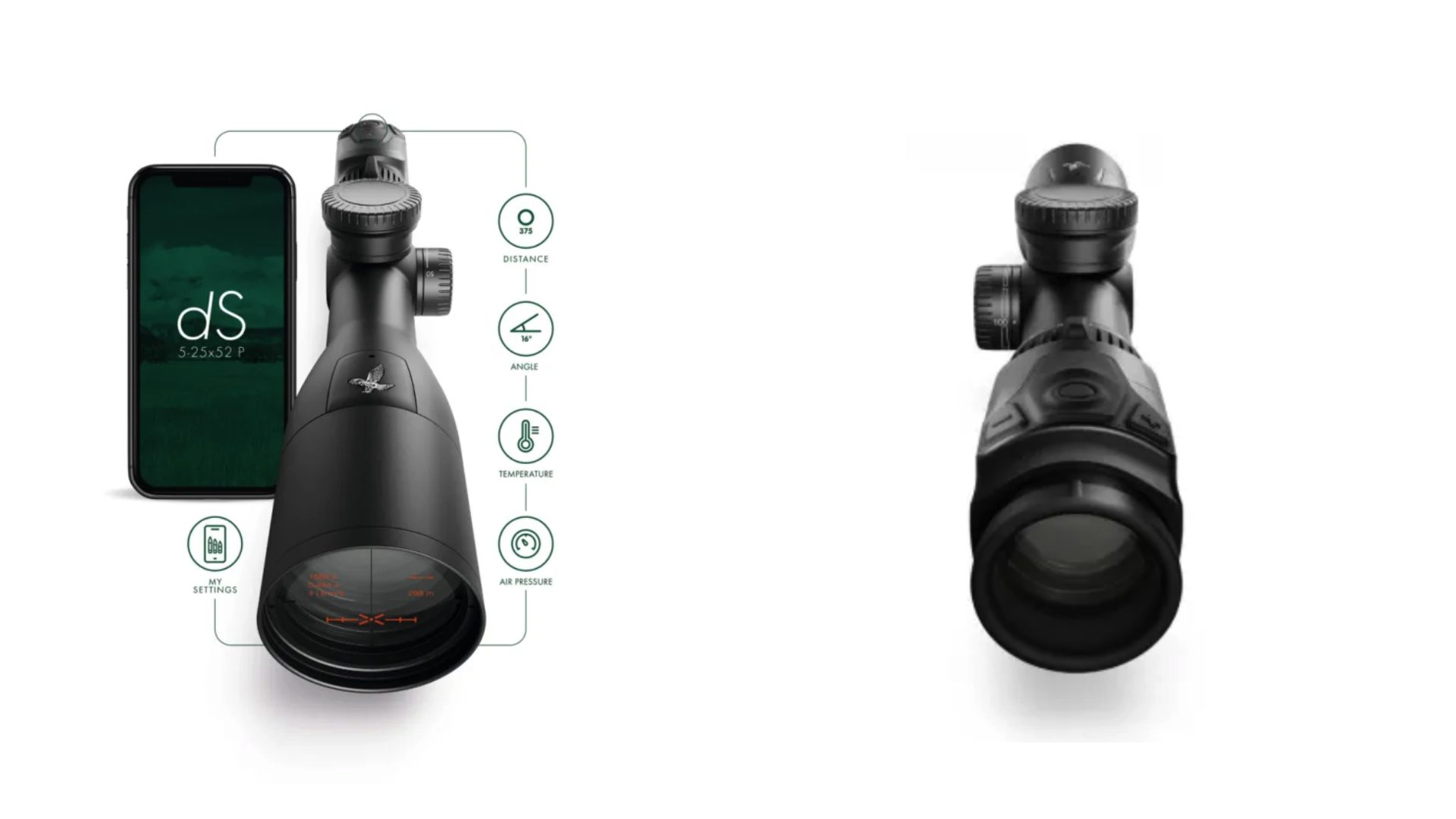 With a 40 mm main tube and 52 mm objective lens, the dS Gen. II is a hefty optic at 38.4 ounces, which makes sense with all the electronics and glass crammed into it. And at nearly 16 inches long, hunters and competitive shooters will need to account for the length before considering it for a rifle.
While I haven't spent any time with the new dS Gen. II yet, if it's anything like the original, it will be well worth the price. The original dS impressed me with how quickly it calculated shooting data on the fly, as well as its ease of programming with the dS configurator app. In addition, the rugged Swarovski construction made me feel comfortable putting this smart optic through its paces in multiple environments and weather conditions.
Learn more at swarovskioptik.com.
---
Read more:
New: Swarovski NL Pure Binoculars