Walther Arms, Inc. has released the Walther PD380, a new compact .380 ACP pistol designed for concealed carry use.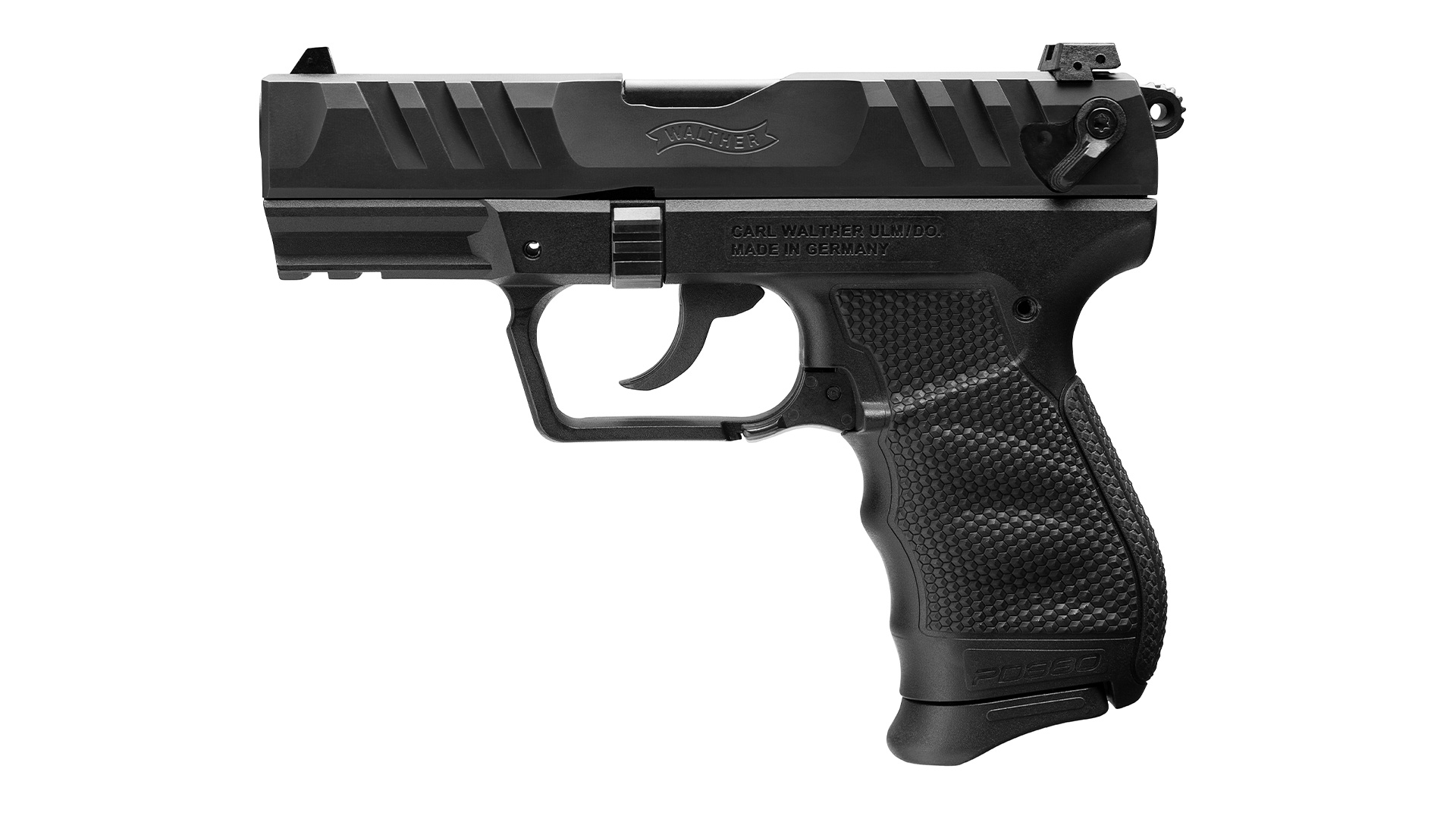 Among the many features of the Walther PD380 are a double-action/single-action trigger for the option to carry with the hammer down, ambidextrous paddle magazine release for swift reloads, plus an ambidextrous slide mounted safety. Industry-standard sights provide for accurate aiming. There is also the performance duty grip texture and SuperTerrain slide serrations, the latter allowing for quicker and more responsive hands-on engagement with the pistol.
The 3.7-inch barrel sports a 1:10-inch twist. The sight radius is 6.43 inches. Trigger pull is 10 pounds in double-action and 5.6 pounds in single-action. Overall length of the Walther PD380 is 6.56 inches, height is 5.18 inches and the width is 1.24 inches. In addition, the weight is 20.6 ounces (sans magazine).
Additionally, with two nine-round capacity .380 ACP magazines included with purchase, the Walther PD380 provides ample firepower for concealed carry and personal defense.
More from Walther: "In the world of concealed carry, Walther has long been synonymous with precision, reliability and unmatched craftsmanship. Seasoned experts or beginners alike will benefit from the unmatched experience of the Walther PD380."
MSRP for the new Walther PD380 pistol is $449. Go to waltherarms.com.