Walther's new Q5 Match Steel Frame
pistol
 now has a high-quality competition holster to match.
The new Walther Competition C1 holster is made from black Kydex, and features a thumbscrew for adjustment. The company says the C1 holster "offers enough tension to retain the firearm while moving quickly."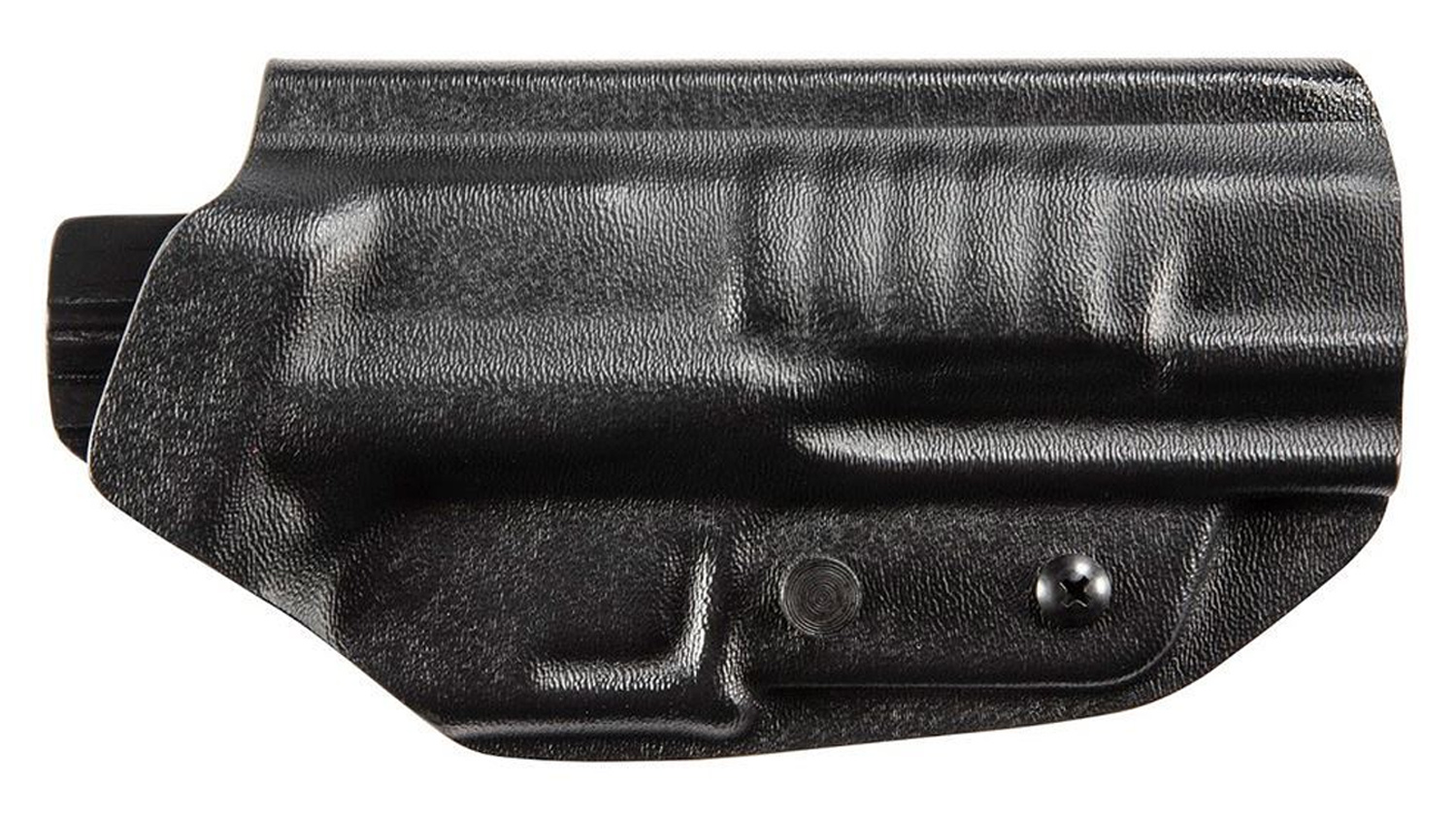 The C1 holster meets the requirements for the following shooting sports: IDPA, IPSC, USPSA and 3-Gun (using the correct mount for each division). Not only that, but the C1 also fits the 5-inch PPQ and original
Q5 Match pistol
.
Walther wanted to make sure the quality of the new holster is as high as the Q5 Match SF pistol itself, turning to the Veil Solutions
team
for help. As such, we can expect the C1 Competition holster to be not only a high-quality one, but also ideal for action pistol shooters using the PPQ Q5 and Q5 SF.
MSRP: $99.99.
For more information on the new C1 Competition holster, please visit
WaltherArms.com
.