New from JK Armament is the War Eagle muzzle device, designed to combat both muzzle signature and felt recoil. According to the company, "Installation is extremely user-friendly without the need for shims, timing or any special tools."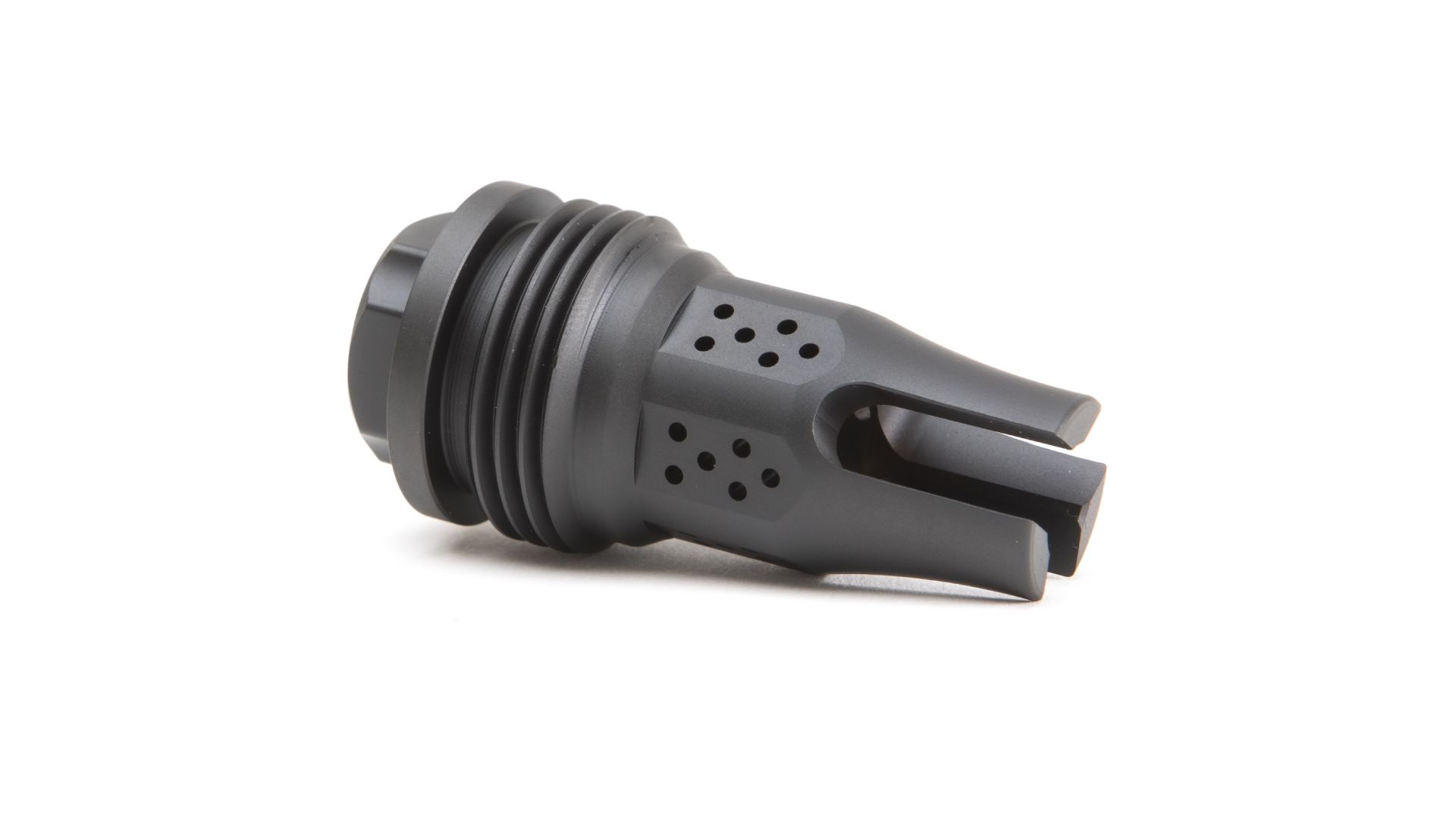 The JKA War Eagle is available in two different pitches: 1/2x28 TPI for .22 LR and 5.56 mm, and 5/8x24 TPI for .30-cal. devices. Be on the lookout for pistol-caliber War Eagle muzzle devices later this year.
The weight is 3.3 ounces and the overall length is 2.32 inches. Made from heat treated stainless steel, the War Eagle sports a black DLC coating.
The War Eagle muzzle device is designed to interface with the Quick-Attach Taper Mount 1 for use with any JK 155 Modular Solvent Traps or most 1.375x24 TPI HUB-compatible attachments. It is also compatible with all SilencerCo ASR mounting systems without additional locking mechanisms.
MSRP is $150. Visit jkarmament.com.
---
Read more: 
Heavy 9mm Luger Bullets: Everything You Need To Know