New from JK Armament is the patent-pending 105LT Rimfire Modular Solvent Trap kit. Ideal for rimfire calibers such as .22 LR, .22 WMR and .17 HMR, JK Armament says the 105LT "provides high performance in a much smaller package."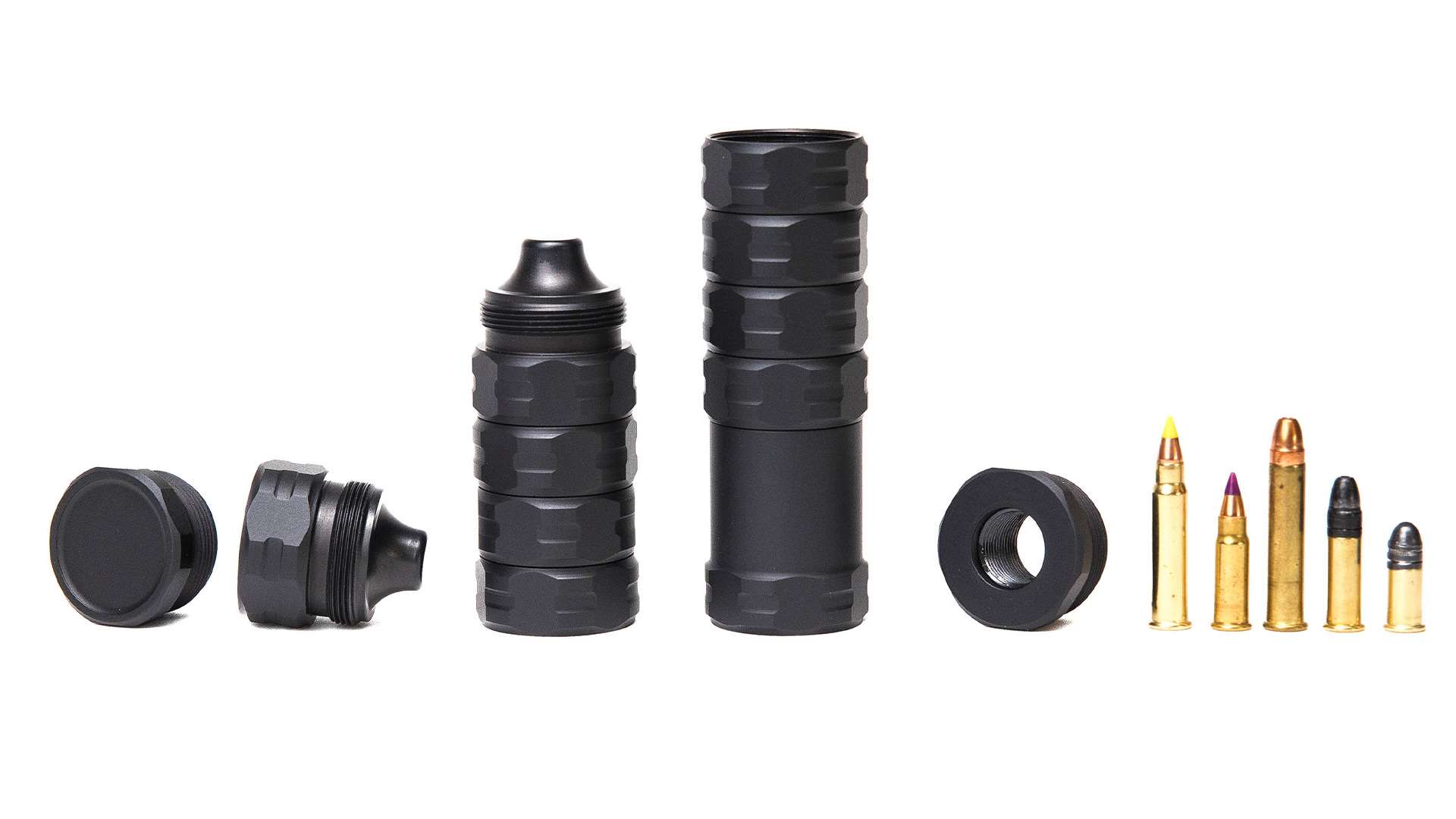 For reference, a standard JK 155 MST kit has an O.D. of 1.55 inches, while the new JK 105LT has an O.D. of only 1.05 inches.
The new JK 105LT MST kit ships with the main body and end cap, plus nine interchangeable cups and dividers for modularity. Scale your kit from the full-length of 5.75 inches down to two inches overall length. Additionally, drill jigs and threaded caps are sold separately.
Black in color, the 105LT MST is built from T6-7075 billet aluminum that is hard anodized. In addition, the overall weight is 3.2 ounces.
MSRP for the new 105LT Rimfire Modular Solvent Trap kit is $250. All JK Armament products are made at the company facility in Bruneau, Idaho. Learn more at jkarmament.com.
---
Read more:
Review: SK High Velocity Match Rimfire Ammo