Of interest to precision long-range shooters is the new Area 419 Maverick recoil suppression system. The first of its kind, this new modular precision rifle suppressor system is built specifically for the muzzle control needs of competitive shooters.
Manufactured out of 17-4 stainless steel and Grade-5 titanium, the Maverick uses the patented Hellfire self-timing taper system for appropriate timing and alignment of the modules.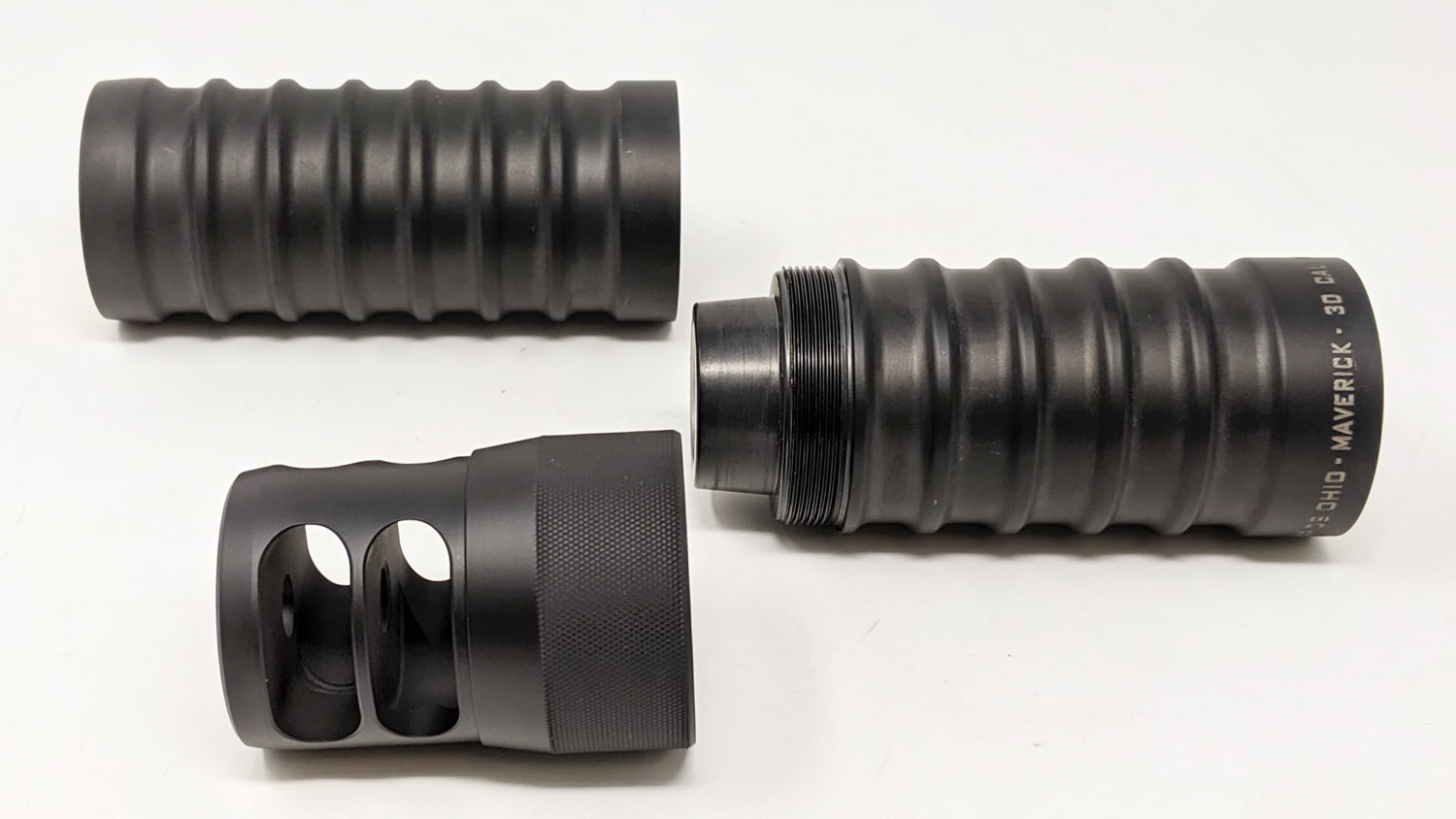 The system can be configured two ways: competition and training/hunting.
For the competition configuration, length is 5.5 inches with a self-timing brake end cap that provides muzzle control similar to 419's Sidewinder model. Since this set up is short, sound intensity directed at the shooter should be quite low.
As for the training/hunting configuration, the length is 8 inches with the stage 2 module. This lets shooters in training or hunting situations experience the sound reduction a suppressor can provide. Made from titanium, this lightweight module is available in 6.5mm or 30-cal. bores.
The weight for both configurations a little less than a pound.
MSRP: $1,300. Currently in production, Area 419 says they will begin shipping the Maverick in January 2020. Learn more at Area419.com.
---
See more: