Our friends at Accuracy X are building a one-of-a-kind 1911 pistol for the U.S. F-Class Rifle Team to help them raise funds for the National Team competing at the 2021 World Championships in Bloemfontein, South Africa.

The Accuracy X custom 1911 will be raffled off to one lucky winner next year. The pistol will have a patriotic theme that will commemorate the U.S. F-Class Rifle Team in a special way.

While we haven't seen any pictures of the gun yet, the company released a teaser image of the grips last week on their Facebook page (see the picture at the top of this article).

Steve Huff, the president of Accuracy X, also shared with SSUSA the photo below of the special hardwood box the custom 1911 will be packaged in—emblazoned with the U.S. F-Class Rifle Team logo.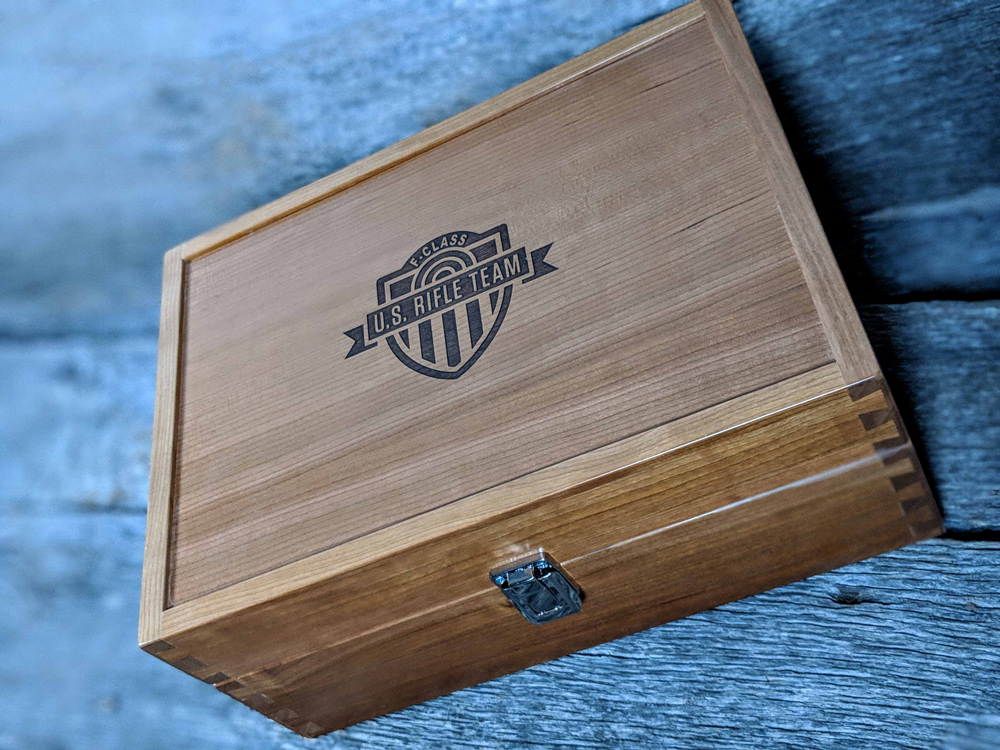 "It's going to be a stunner—a very unique, custom 1911 build," Huff says. "We are very excited and looking forward to revealing it."

If you know about the company, this means that a really nice gun will be awarded as the top prize to one lucky raffle winner.

"Our X Series custom 1911s are the most desirable and accurate 1911s made," added Huff. "We are very excited and pleased to be supporting the USA F-Class National Team, and the winner of this raffle is going to be exceptionally lucky to receive such a coveted custom 1911."

The U.S. F-Class Rifle Team competes in long range rifle matches across the United States and around the world. You might remember when we reported on their victory last year at the ICFRA F-Class World Championships in Canada.

Be sure to mark your calendars, because tickets for the raffle will be available next year starting in February. You can get them through August 2019 at the U.S. F-Class Nationals in Raton, NM. Receive your tickets directly from any team member and specific Team Sponsors.

For more information on the upcoming raffle, visit www.usarifle2021.com or the U.S. F-Class Rifle Team Facebook page.