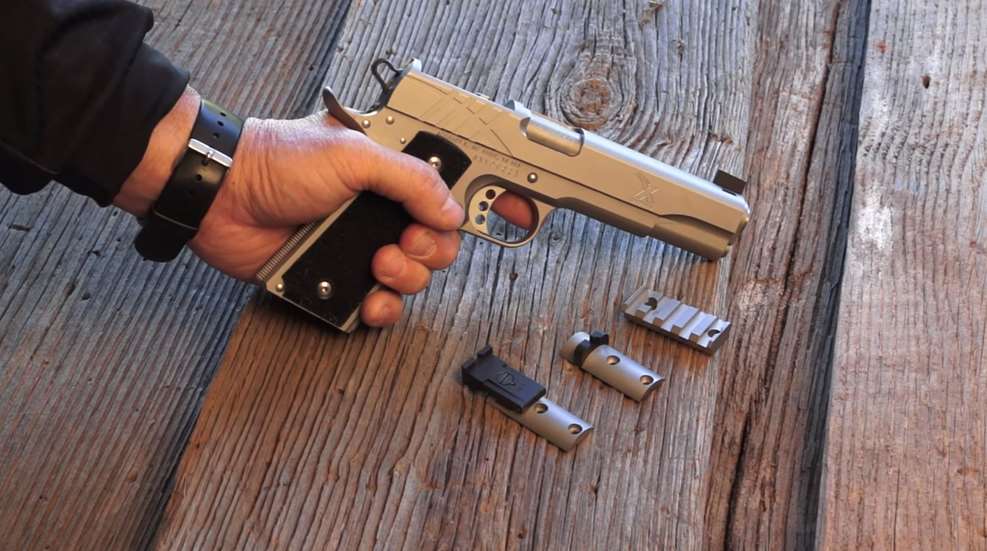 New from Accuracy X is the Multi Sight for the 1911 pistol. The Multi Sight allows the use of many sights with three modules. The first module is for adjustable sights, the second for fixed sights and a picatinny module for red dots and reflex sights. Each module is easy to install, using only a few screws to keep it extremely stable and secure. Using the same 1911 pistol, you can attach an adjustable Bomar sight for CMP legal Service Pistol matches and then switch to a red dot sight for Bullseye matches in just seconds.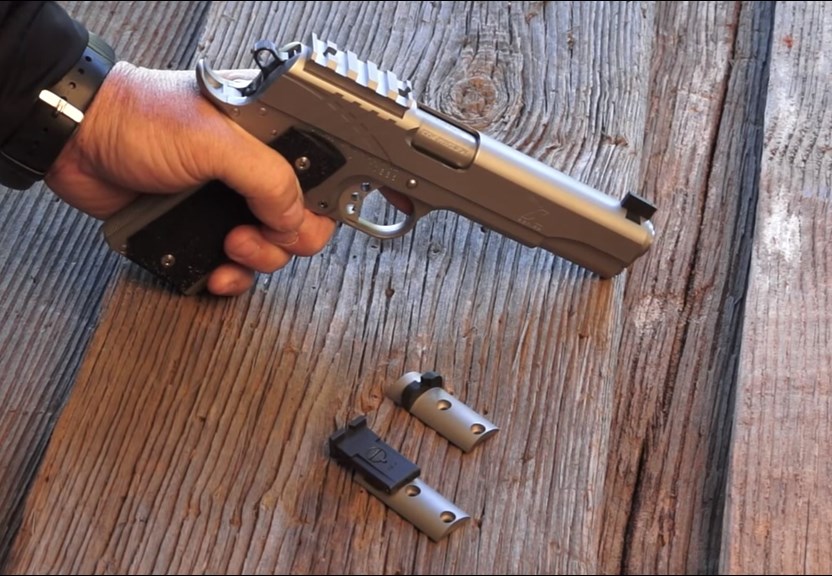 Steve Huff, President of Accuracy X told me, "One of the major goals of the Multi Sight system is to bring the costs of participating in the shooting sports like Bullseye and Service pistol down to a reasonable level. Currently, to really be competitive in different pistol shooting sports you have own several 1911s made specifically for each sport."
Now with the Multi Sight, a shooter only needs to purchase one high quality 1911 and use it for almost any shooting discipline. Or, they can install a Multi Sight slide on their existing 1911 and go shoot just about anything they want and be competitive.
The adjustable sight module when attached to the 1911 conforms to the same profile as a service pistol would for CMP bullseye pistol competition. It also would be appropriate for metallic type limited competition in other pistol sports.
There will also be modules available with suppressor height-friendly rear sights.
The picatinny rail module, when attached, allows you to attach reflex and red dot sights—which are great for open or bullseye 2700 competition. For red dot sights, simply attach to the module by snapping it in place. Another option with the picatinny rail module is a reflex sight, such as the Trijicon RMR.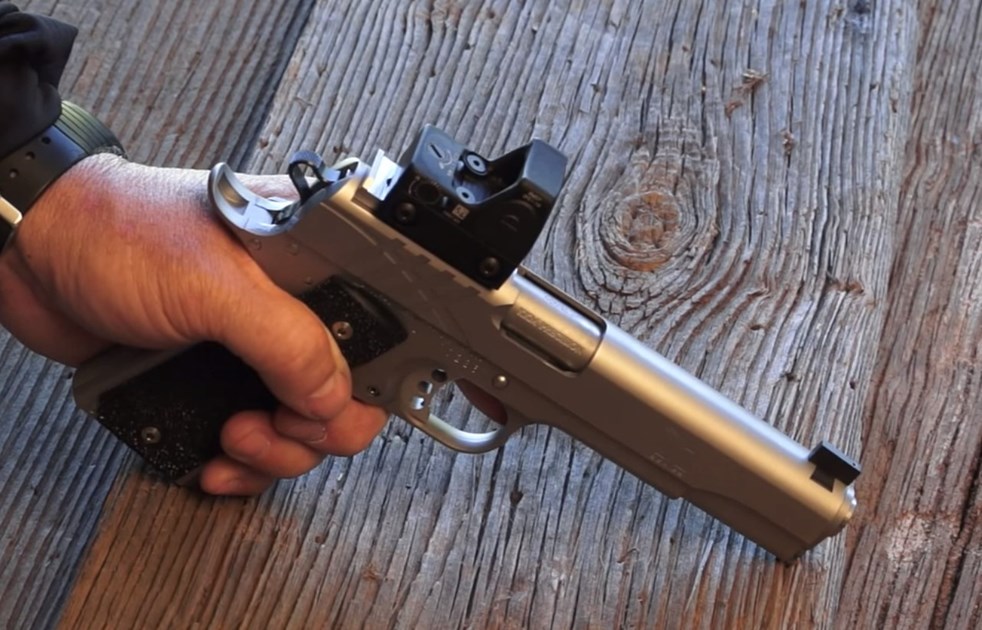 The index and recoil lug is the sweetest new feature of the new Multi Sight. With this new patent pending technology, no matter how many times a module is attached or removed, the zero never changes.
The Multi Sight will come in a standard GI fit slide so existing 1911 owners can put on their current pistol. All three of Accuracy X's match grade 1911 pistol lines will also have the option to use the Multi Sight.
For more information on the new Accuracy X Multi Sight system, email [email protected].