by
posted on July 28, 2016
Support NRA Shooting Sports USA
DONATE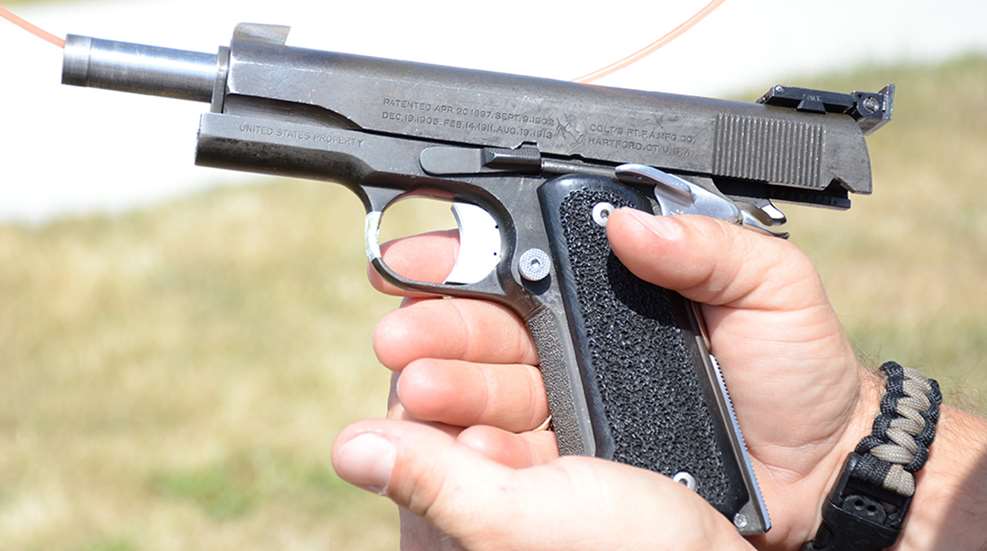 Above: This 1911 pistol was purchased from the Anniston Army Depot in Alabama in 1960.

Will Murray, 39, of Charleston, SC, was a wide-eyed visitor to Camp Perry this year, his first time ever attending the event. He arrived with a fascinating piece of history—one that heralded what the Civilian Marksmanship Program (CMP) is today.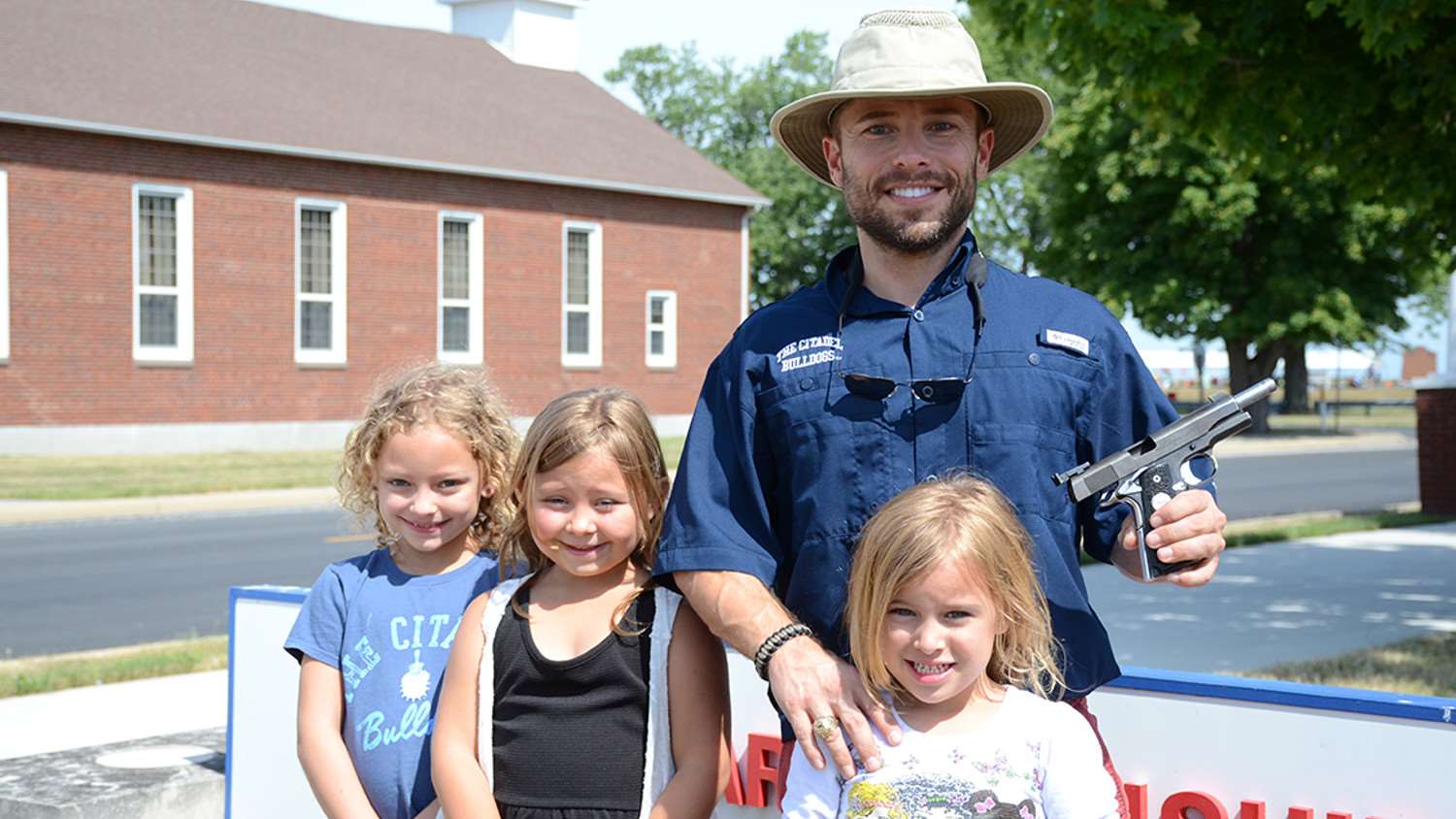 An assistant coach for the Citadel Pistol Shooting team, which trains junior marksmen throughout the year—Will is vastly familiar with the sport of shooting and the National Matches, but he had always been unable to make the trip during the summer to the annual "World Series" of marksmanship.

"I've been trying to get here for about 15 years," he said with a grin.

Compelled by the decision to finally fulfill his dream this year, Will packed up his car and drove 15 hours non-stop to the National Matches. And when it came to what gun he would fire when he got there, he only had one in mind—a 1911 pistol originally purchased from the Anniston Army Depot in Alabama, where the CMP first planted its roots exactly 20 years ago.

"I thought that it would be cool to bring it back to a CMP program for a national event," he said. "What better timing. I've always wanted to shoot this event, I've got a pistol that came from the program, you know, so I said, 'Let's make it happen.'"

Will's uncle, Neil J. McDaid, bought the pistol in 1960 for the bargain price of $12 while taking classes in Alabama and on duty in the Army—back when the CMP was known as the Director of Civilian Marksmanship (DCM). As a big supporter of gun ownership and the programs affiliated with promoting the practice, Will's uncle had aspirations of traveling to Camp Perry with the pistol himself, but, sadly, passed away three years ago without ever setting foot on its soil.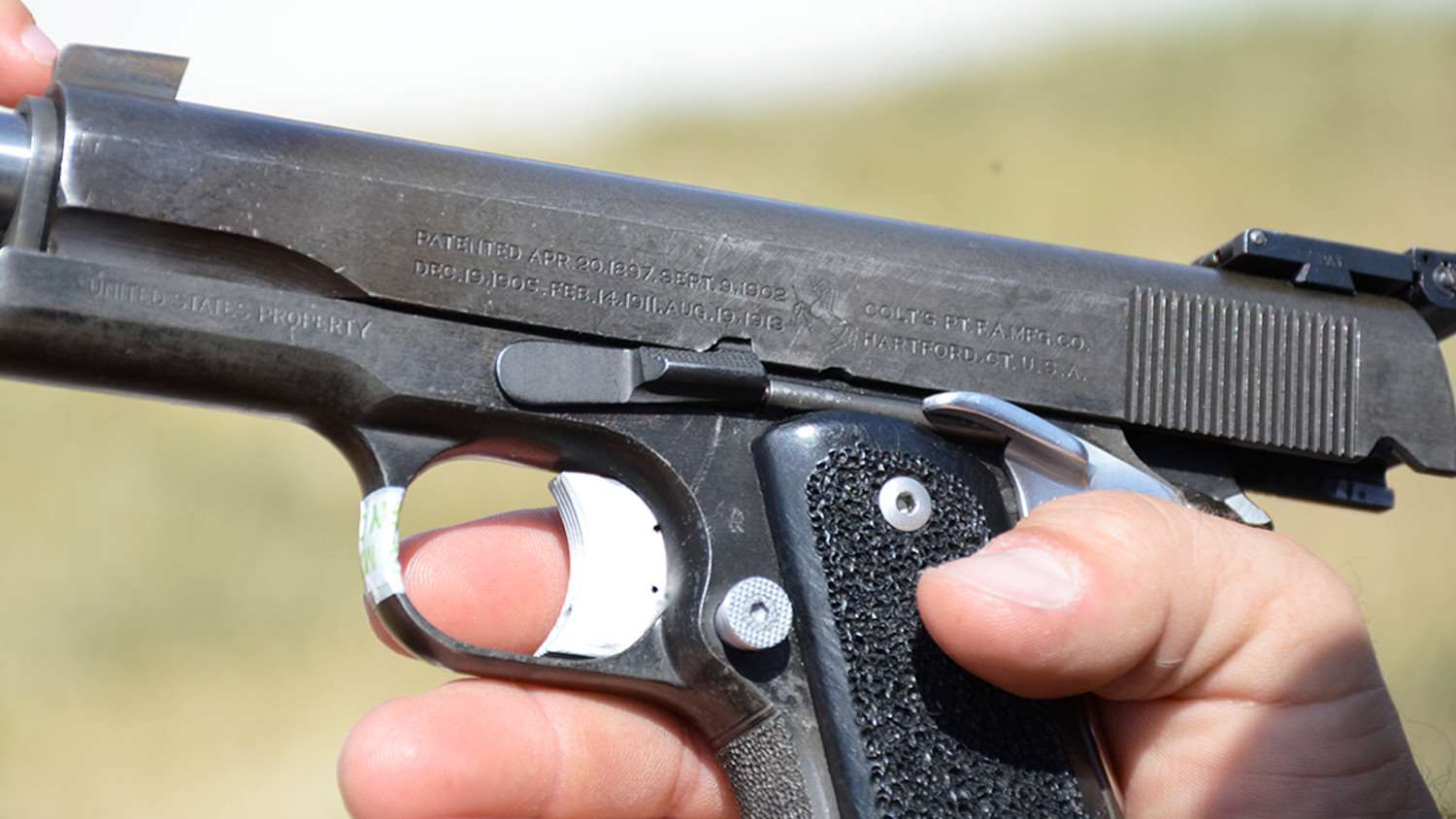 "It's another one of those things that he would've loved to have come to, and it is his pistol that he passed down, so it's kind of neat that we're doing something that he always wanted to do," Will said.

Will arrived at Camp Perry just in time for the armorer to inspect the 1911 and clear it for competition the next day. He competed with the pistol in the President's 100 and National Trophy Individual matches.

"It shoots beautifully. I'm the limiting factor, not the pistol," he joked.

His uncle had made modifications to the 1911, including the installation of an aftermarket safety that gave Will some trouble during the match. While shooting, his thumb slightly engaged the safety—creating an unfortunate jam in his rhythm.

"If it had been the military one, it would've been fine. But it just barely nudged up, so the slide locked and it prevented me from getting the rounds off in time," he said with disappointment in his voice.

"It happened twice, so I'll come back with a different safety—a better one," he joked. "It really is a top performer. I really am the weakest link in the chain."

Besides the alluring piece of firearm history, Will also brought his daughters to the event: Carolina, 9, Aurora, 7, and Stella, 5.

"I wanted them to see that, even though I didn't do as well as I wanted—I wanted them to see first-hand what it takes to compete on the National Level," he said. "I mean, if I can do it, they can do it. And it does take dedication and hard work to even come to the event."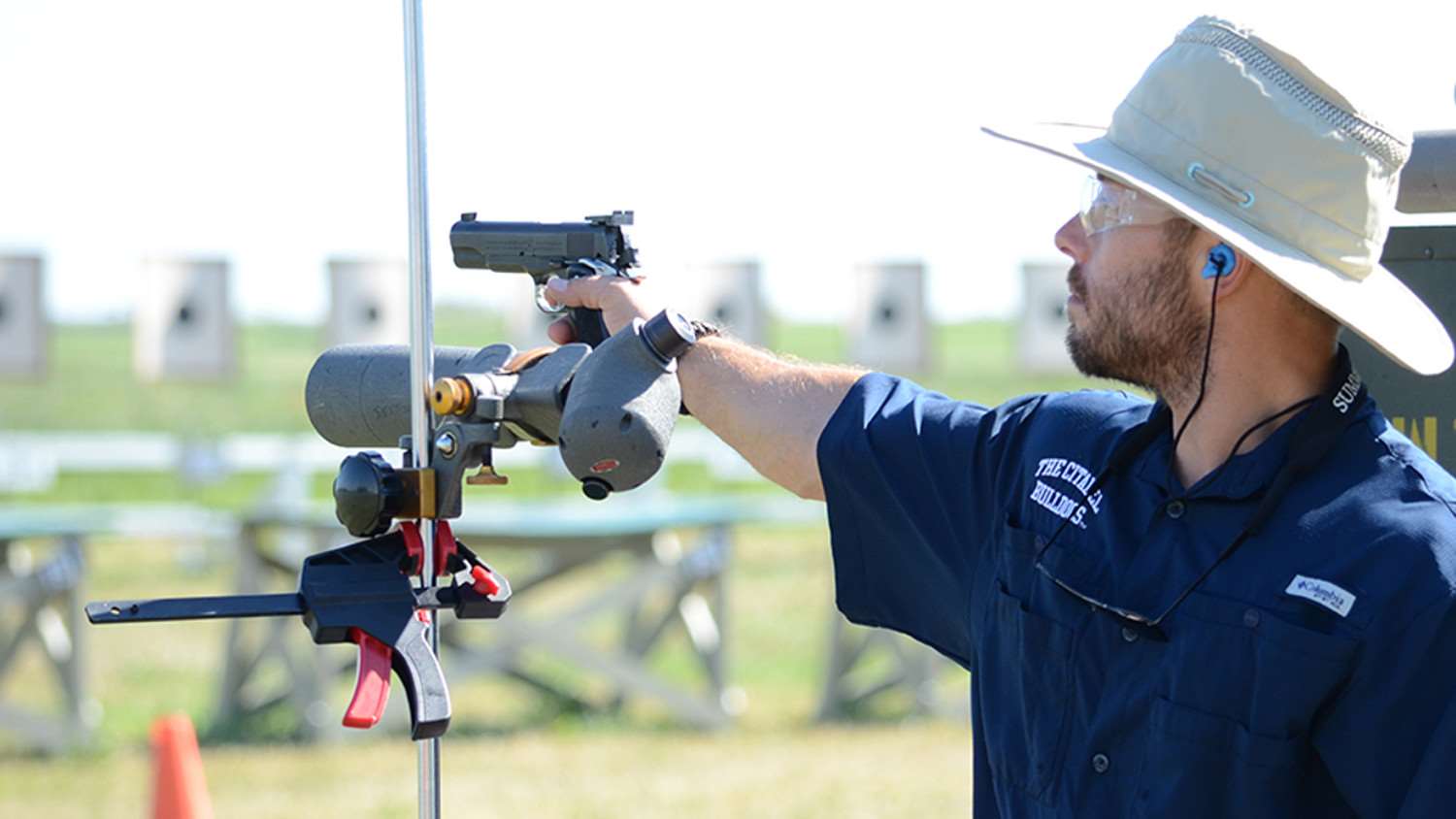 Will has already begun to show his girls the fundamentals of marksmanship and the safety aspects of being a responsible shooter by getting them involved with airsoft guns. And when they get older, they'll have a unique learning tool in the CMP 1911.

"It's definitely going to stay in the family," he said.

Also in the family collection are the rifles Will's Uncle Neil purchased during his lifetime: two CMP Springfields 1903A3 and five M1 Garands, all of which Will plans to bring to future National Matches.

"We're definitely going to come back. Port Clinton is so nice, and everyone up here is just fantastic," he said. "We'll definitely be back—for sure."