Now that we've nearly reached the end of 2019, it's time for yearly best-of lists. We've already shared the top 10 articles published to the Shooting Sports USA website this year, and now we bring you the top five gun reviews of 2019. Using reader popularity as a metric, they are listed below in chronological order.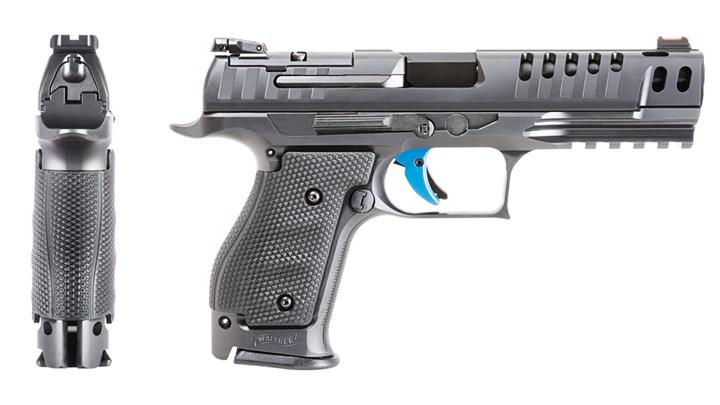 When Walther's steel frame version of the PPQ Q5 Match was released in early 2019, it really upped the ante for striker-fired pistols designed for competitive shooting. Walther engineers used their experience building international target pistols when designing this gun. In his review of the PPQ Q5 Match SF that was published this past January, Jake Martens of the U.S. Practical Shooting Association (USPSA) said, "Walther has taken everything that is great with the PPQ pistol, the ergonomics and the amazing trigger, and built it into a steel frame competition gun." That is one big endorsement.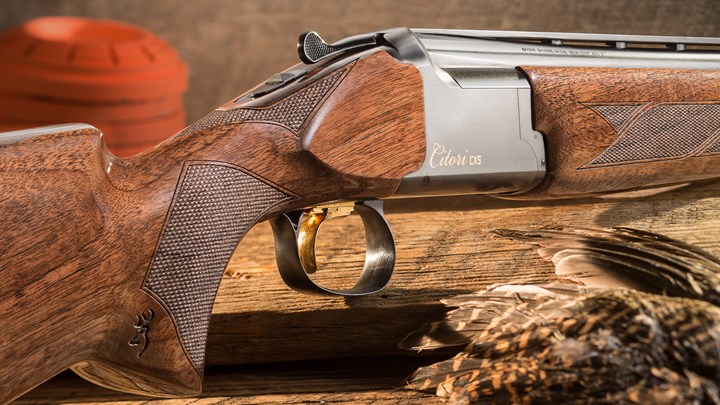 Browning's Citori line of over/under shotguns have won countless fans since 1973, and the addition of the CXS to the Citori line in 2018 was a stroke of genius. A crossover shotgun that's useful both in the field and for sporting clays, the Citori CXS sports 28-inch vent-rib barrels, chrome-plated 3-inch chambers and a beautiful Grade II American black walnut stock. This specialized Browning over/under is ideal for competitive shooters that are looking for a dual-purpose shotgun they can use during hunting season and for competing in sporting clays or skeet shooting the rest of the year.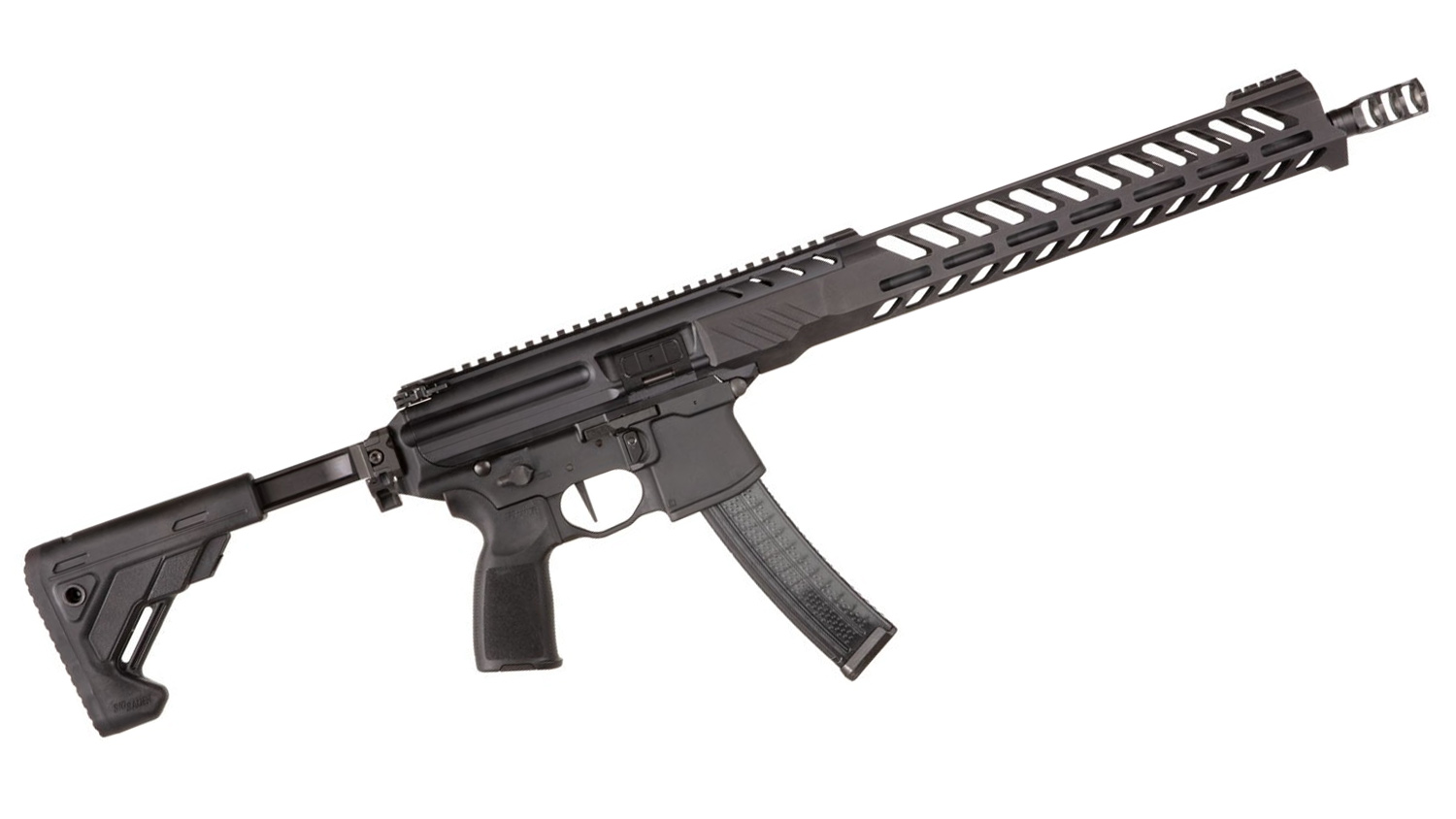 SIG has been on a roll of late with new and innovative firearms, and the MPX is no different. This Pistol Caliber Carbine (PCC) is ready for competition after installing your favorite red-dot sight. With the MPX, you can run field courses at matches with ease, thanks to the 16-inch barrel, skeletonized forearm and 5-position adjustable stock. It's lightweight, coming in at a svelte 7 pounds. And of course, as a competition gun it has a top-notch trigger—in this case, a Timney single-stage with a 3-pound release. Reviewer Aron Bright said, "For those folks shopping around for a carbine for either USPSA or Steel Challenge, check out the MPX from SIG Sauer. The MPX is a fine-looking gun that is ready to go racing out of the box."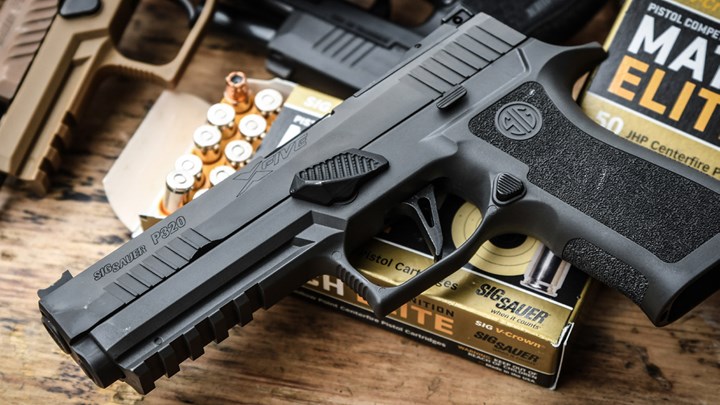 The SIG Sauer P320 turned heads when it was released, and gained even more fame after it was selected by the Army as its new sidearm. When the top-of-the-line X-Five Legion was released in 2019 as an improved version of the P320 X-Five, competitive shooters were positively salivating. And, with good reason—the X-Five Legion takes the X-Five pistol to another level with its upgraded recoil system, skeletonized trigger and 5-inch carbon steel bull barrel. Reviewer Jake Martens summed up this gamechanger pistol up best, "[It's] ready to compete from the box, nothing additional is needed. You can go from Production Division to Carry Optics, or use it in 3-Gun, Steel Challenge, or other competitive shooting sports very easily."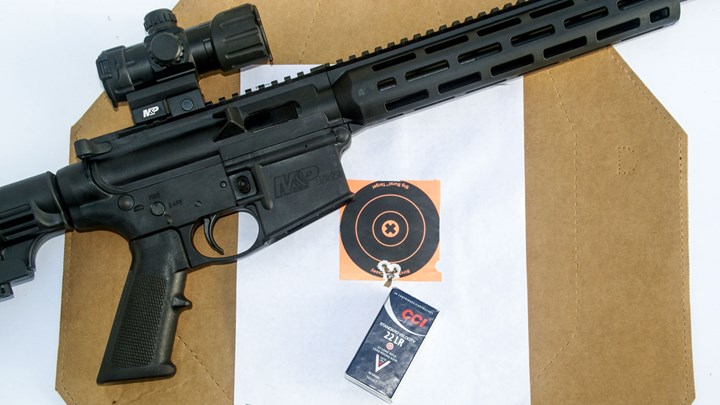 The only .22 LR rifle on our list, the Smith & Wesson M&P 15-22 Sport OR is perfect for action-rimfire competition, such as Steel Challenge or Metal Madness. Not only does it match the quality of other guns in the M&P 15-22 Sport rimfire line, it comes from the factory with an installed electronic dot sight (red/green dot). The round, 4-MOA dot uses a single switch to control power and brightness levels. Field Editor Chris Christian reviewed the gun in an August 2019 article—summing it up in his usual, succinct style, "The 15-22 is essentially an AR-15 done in .22 LR with a blowback action and will be familiar to anyone with AR-15 experience."
---
See more:
Our Top 10 SSUSA Magazine Covers Of The Decade